You read it right, two of the greatest flatland riders on earth are in our Country…
First of all, if you don't know who they are, you better get a clue! Find our more about these guys: Vikki and Mattias.
Vikki and Mattias have been in Jozi and Pretoria for the past few days tearing it up with the locals and taking in some of our culture… They are now in Durban and ready to show our local boys(me included) just how it gets done. Here's the line up for the next few days in KZN.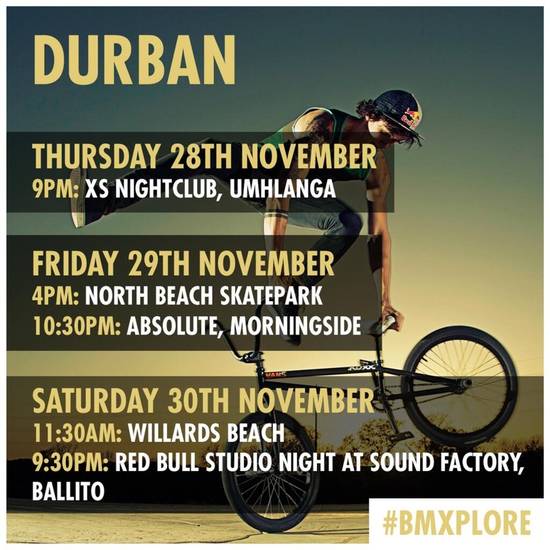 Follow these guys on the Red Bull SA Twitter stream here. Also check on their Instagram pages, loads of updates from there day to day antics. Vikki on Insta and Mattias on Insta
Here's one of the video updates from the Jozi part of there trip.