We hosted another No Pro's Jam this past weekend in Durban, the kids had a blast!
Here are the results from our Easter "No Pro's Jam"; Am and Open Classes as well as a Best Trick title. Shout out to the companies who support out event, you guys rock: Fox, Monster, Bosch Powertools and DC Shoes.
BMX Am:
1. Clifton Beckett
2. Jethro Hoidge
3. Brandon Grunewald
BMX Open Class:
1. Dylan Blackman
2. Charles Leedo
3. Ricardo de Sa
BMX Best Trick:
Charles Leedo – Disaster to 360 foot-jam
More photo's over on our Facebooger Page: HERE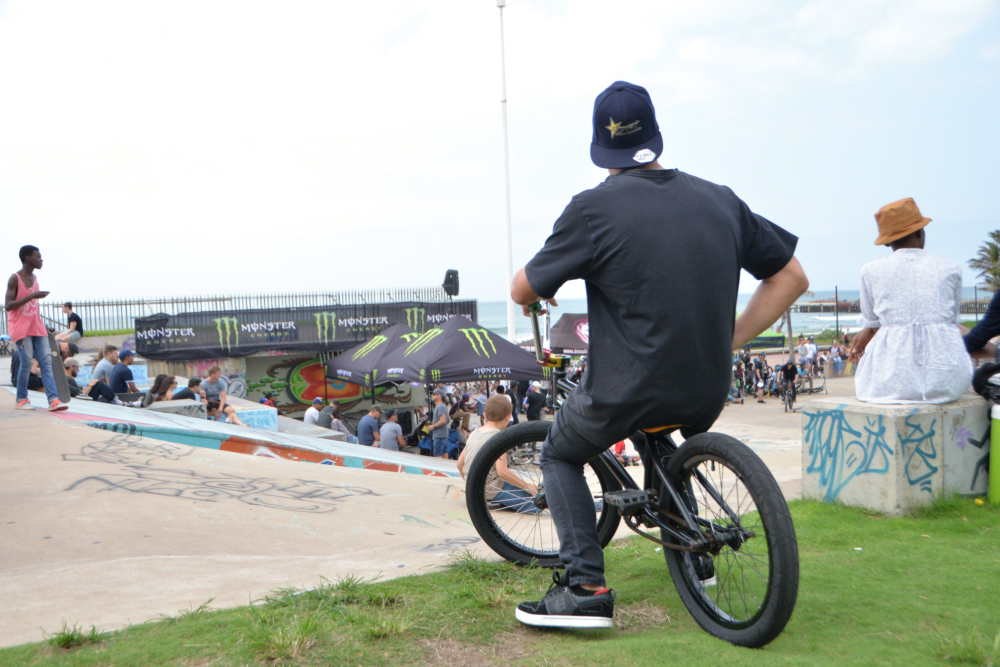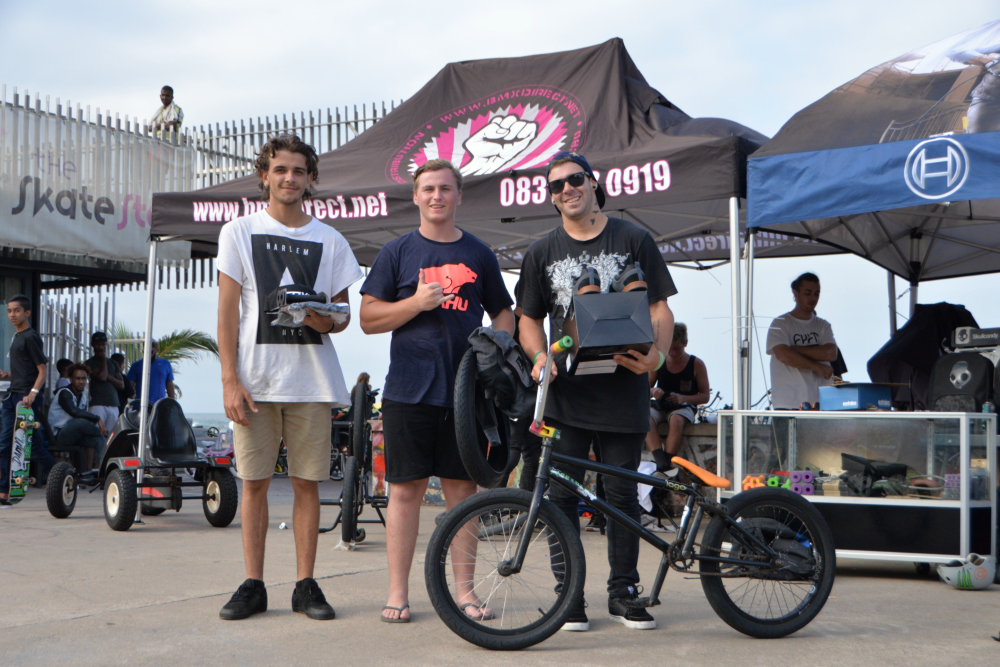 Ricardo 3rd, Charles Leedo 2nd and Dylan Blackman 1st place.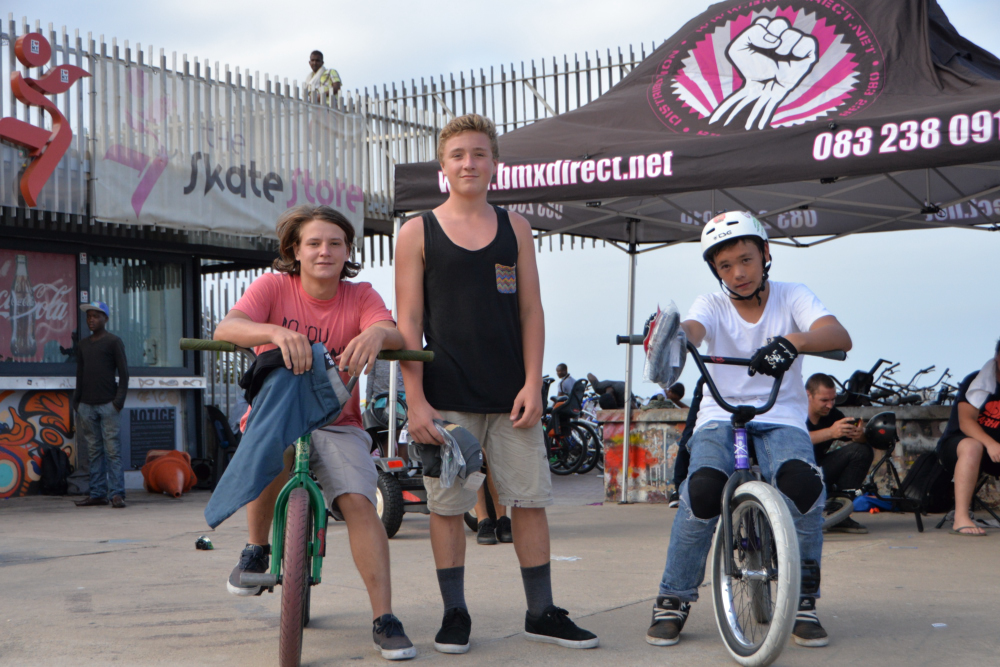 Clifton Theunissen taking first, Jethro Tull 2nd and Brandon Groenewald 3rd.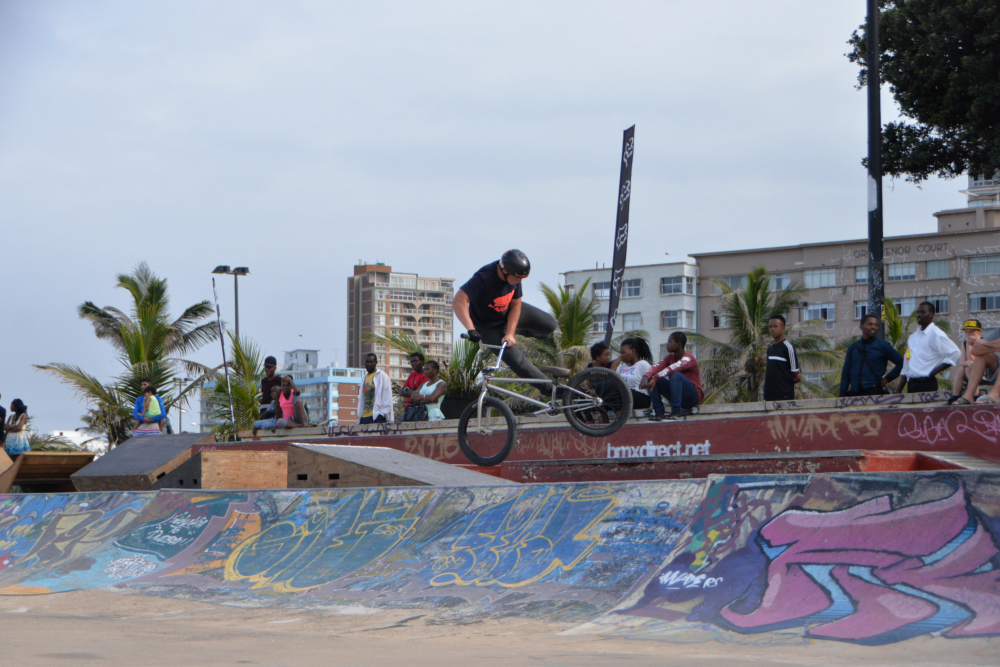 Charles Leedo travelled from Cape Town to Durban by bus, 24hours later- respect to you! He took 2nd place over all as well as the Best Trick title with his Disaster to 360 Foot Jam on the quarter!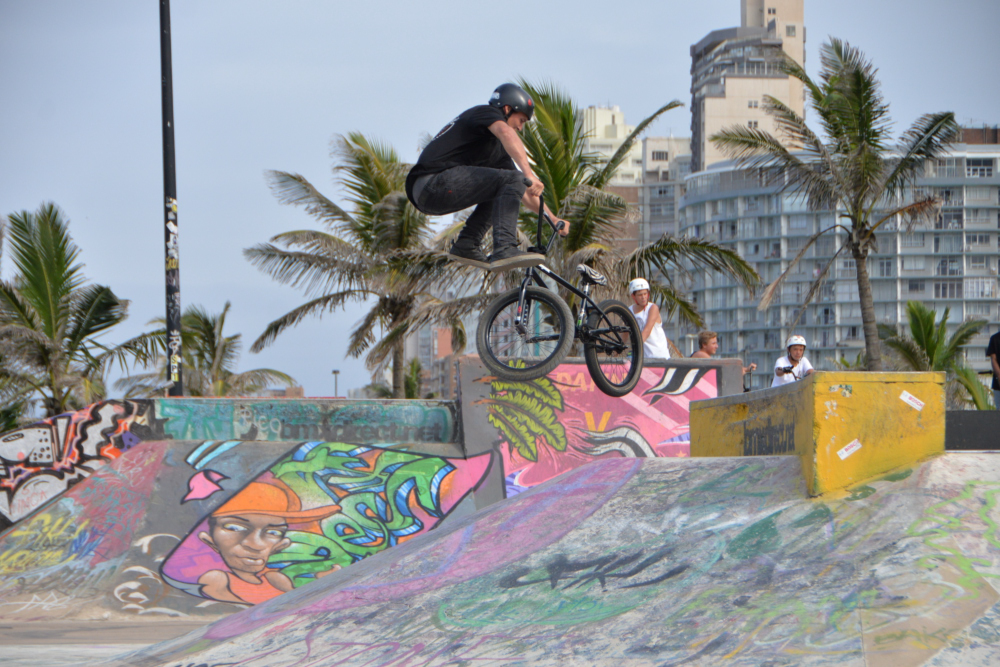 Jason Hood was in town from Pretoria, he joined in the action(but never competed). Nice attempt at a 180 whip on the hip bank.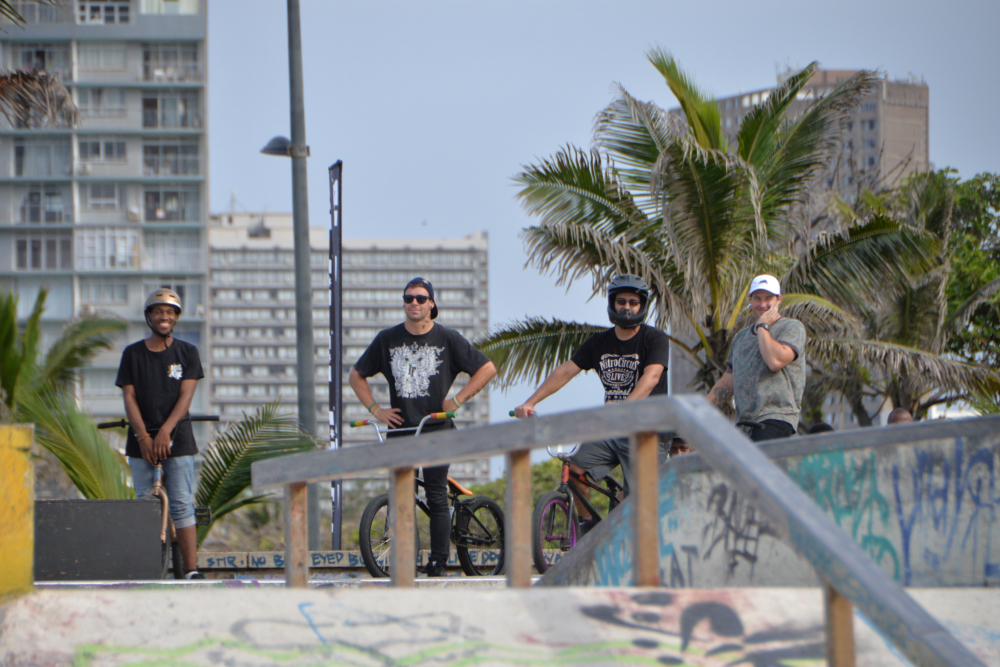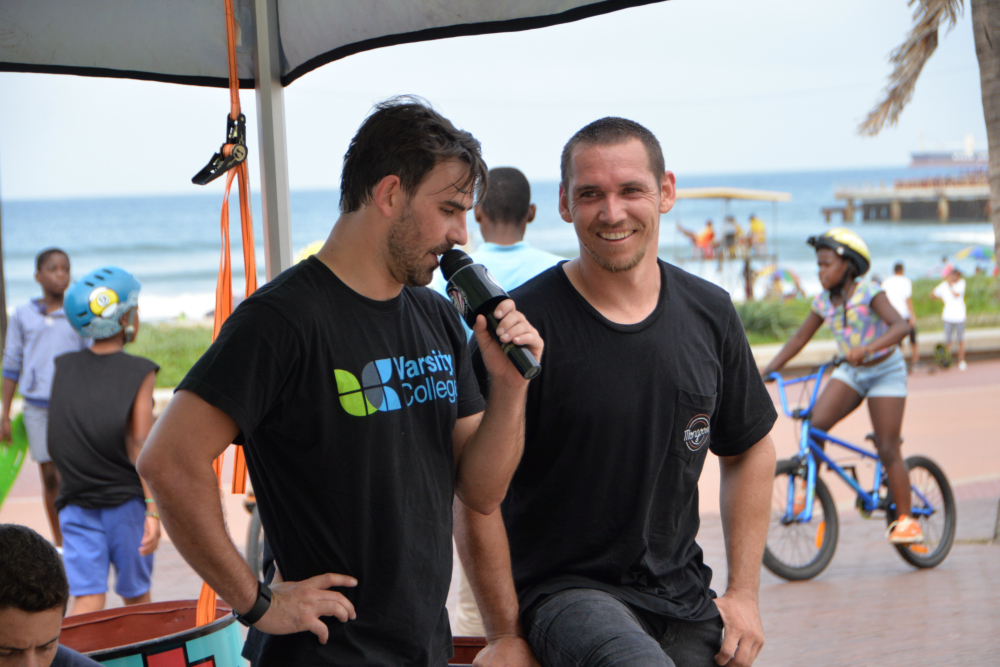 Charl grilling Jason on the finer points of facial grooming…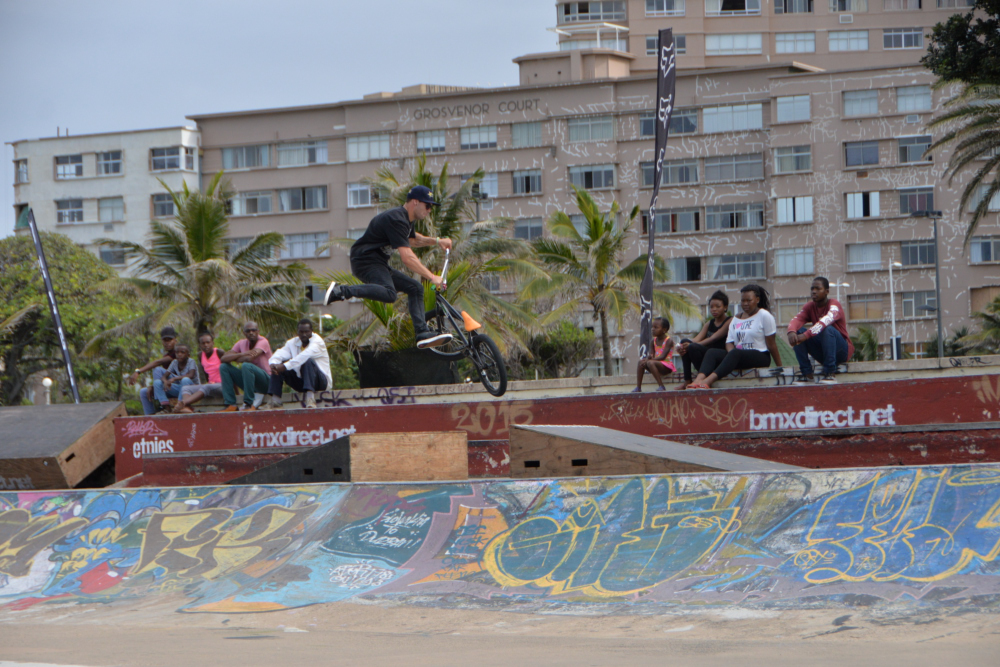 Dylan Blackman, recently moved to Durban from Richards Bay owned the day with consistency and style.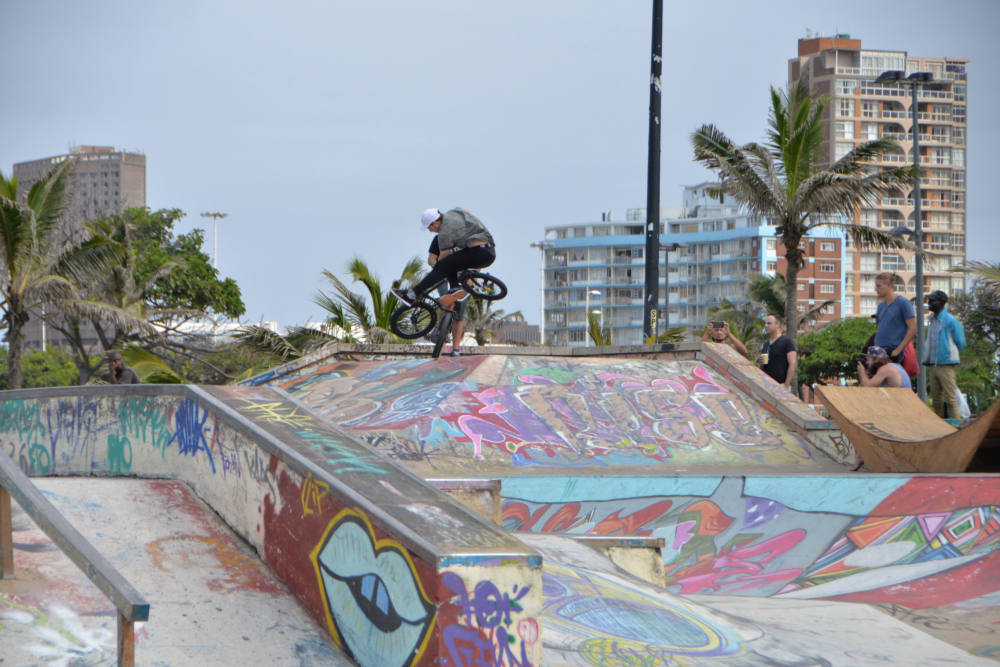 Colin Loudon was around on the day to give the younger crowd a push, just showing how stylish whips are meant to look.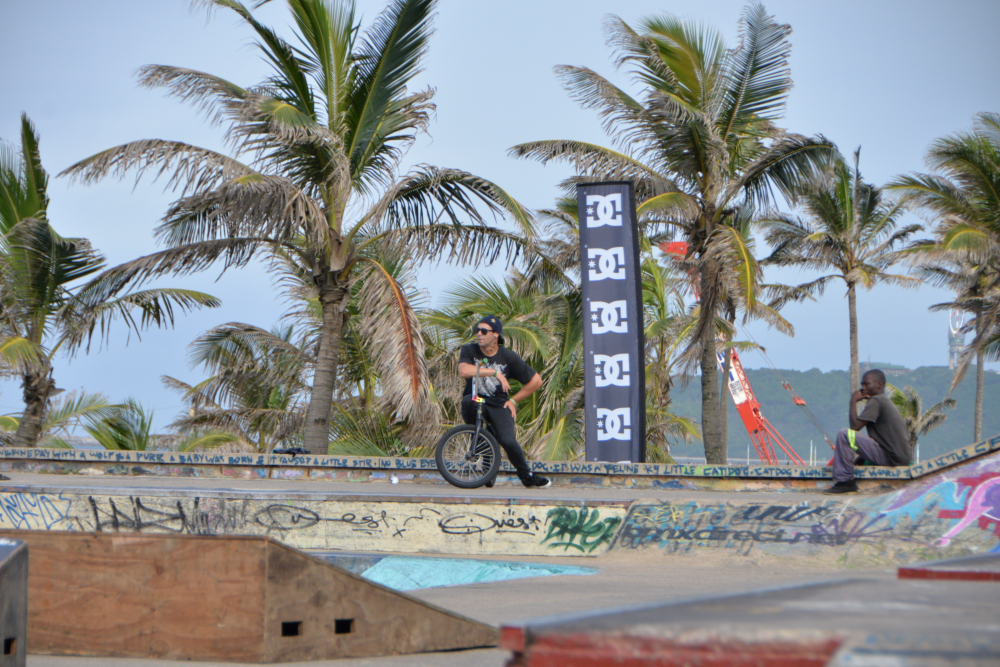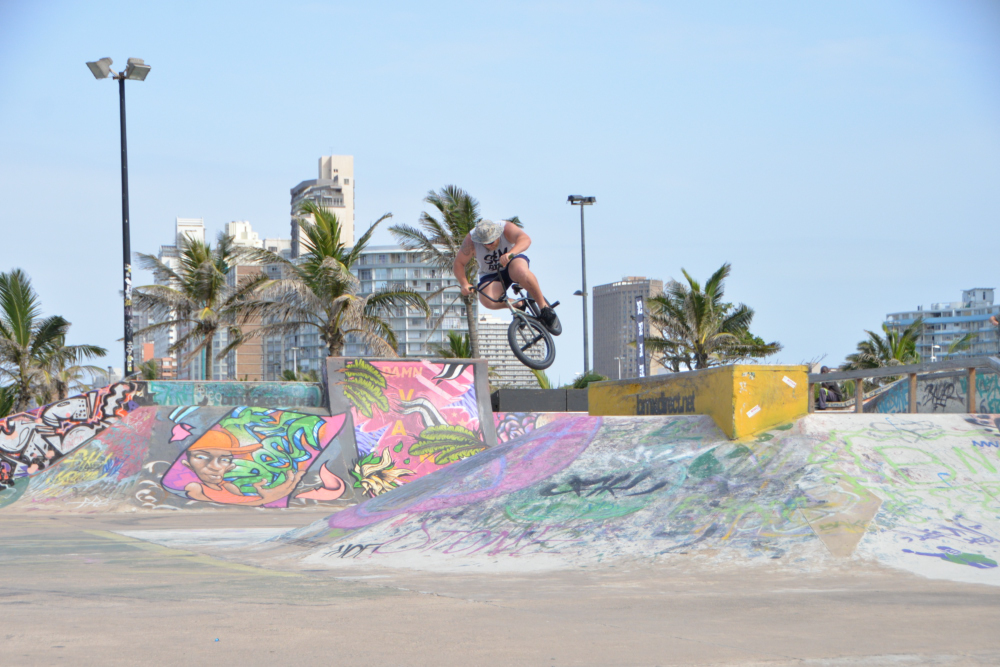 A.T Floating the hip in slowmo.
Heine was a favorite for me on the day. But a terrible hang over and glitter in places where it shouldn't be help him back in the qualifying run. Ag shame.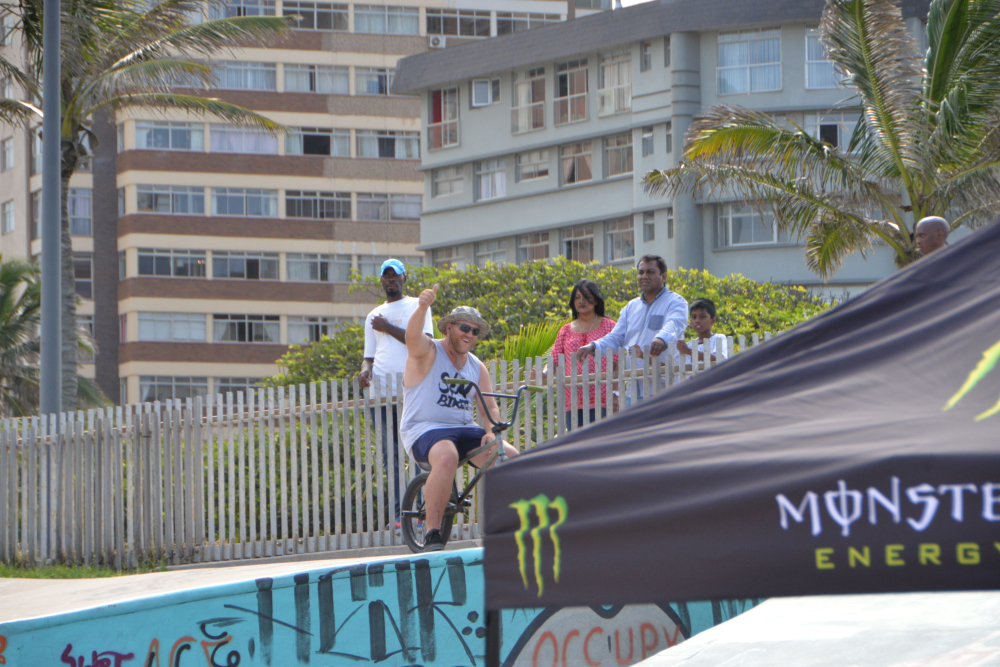 More photo's over on our Facebooger Page: HERE