Late last year we were involved with a really great project that raised funds for kids with cancer (CHOC).
Ryan Meiring spent 25 days on a BMX pedaling from Cape Town to Johannesburg to raise funds for kids with cancer, thats roughly 1500 km on One Gear! Our involvement was to supply the bike, spares and any support we could during his time in the saddle. What an epic journey it was, Ryans 2013 United RN1 complete bike kept him going throughout the journey without a hitch.
Here's an excerpt from "LeadSA" website which explains a little more about the cause:
"Ryan Meiring will be partnering with "The Cows" in an effort to raise awareness and funds for CHOC by riding a BMX from Cape Town to Johannesburg in under 25 days finishing off by completing the Momentum 94.7 Cycle Challenge with a "herd of cows" in November 2012 – roughly 1500 km on One Gear! The CowsTM represent people with a passion for life and a desire to support initiatives that make a difference. With more than R10 million raised for CHOC since its inception, there is no stopping the stampede. The energy of the herd is infectious and with the motto 'Love Living Life', The CowsTM guarantee plenty of FUN in their fundraising challenges.
Ryan plans to leave Cape Town on the 26th October, with approximately 23 stops at major towns and a couple of Camp stops. The ride will end in Johannesburg at the Momentum 94.7 Cycle Challenge on the 18th November. Ryan's fund raising efforts are all being endorsed by the "COWS" – a non-profit organisation who do most of the fund raising for CHOC.
Ryan has already raised close to R70 000, and has already had a number of the stages sponsored –including a full sponsorship from USN – Ultimate Sports Nutrition, First Ascent, BMX direct and some other amazing sponsors, who will also be promoting the ride through their social network. All the details of this initiative can be found on the One Gear Blog.
This trip is unique because the riding distance is over 1500 km and then that the distance will be covered on a single speed BMX. The hype created when Ryan rode a BMX in the 94.7 in 3H45 was insane. We realised then that a man on a BMX covering long distances gets much attention! It is this attention we want to leverage off to create as much awareness and funds raised fro CHOC."
Here are some photo's the guys sent through.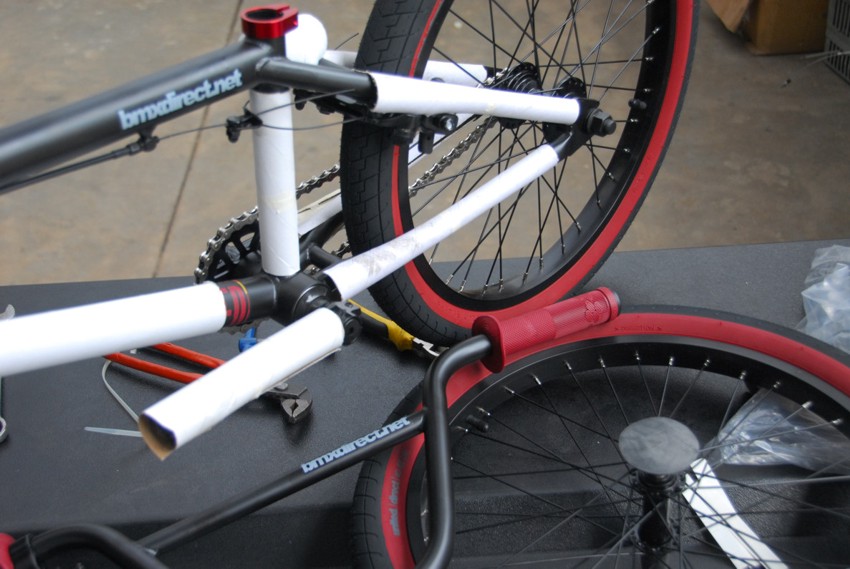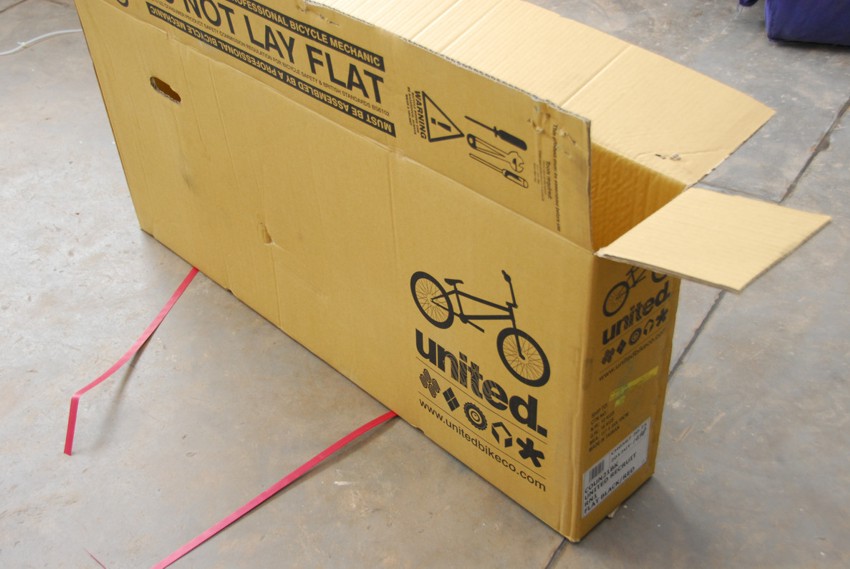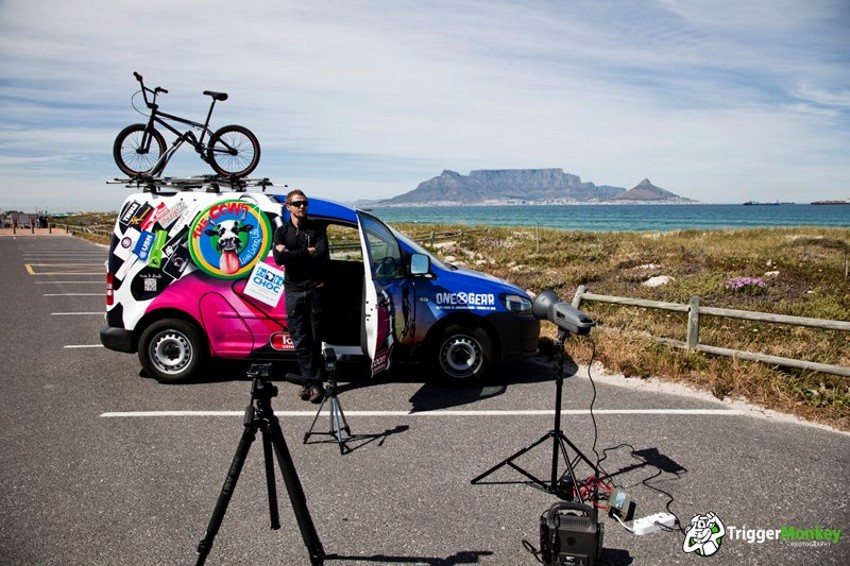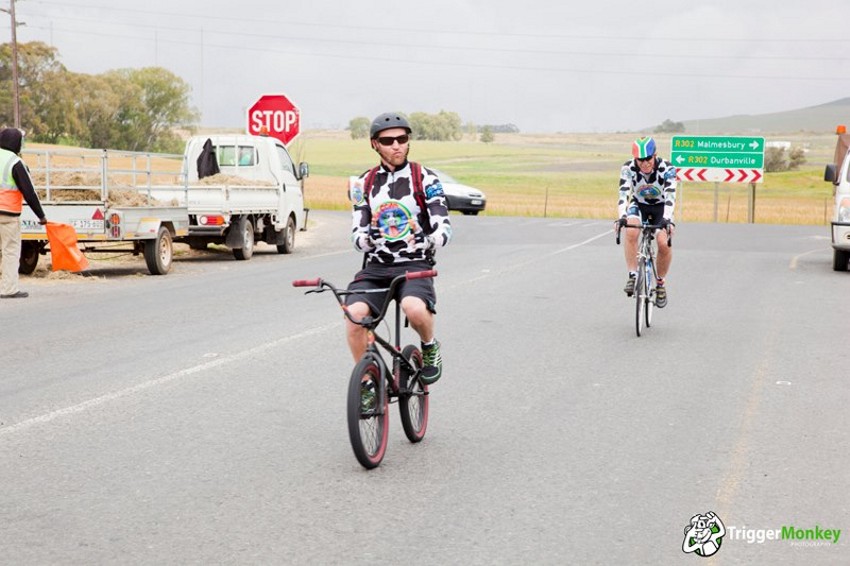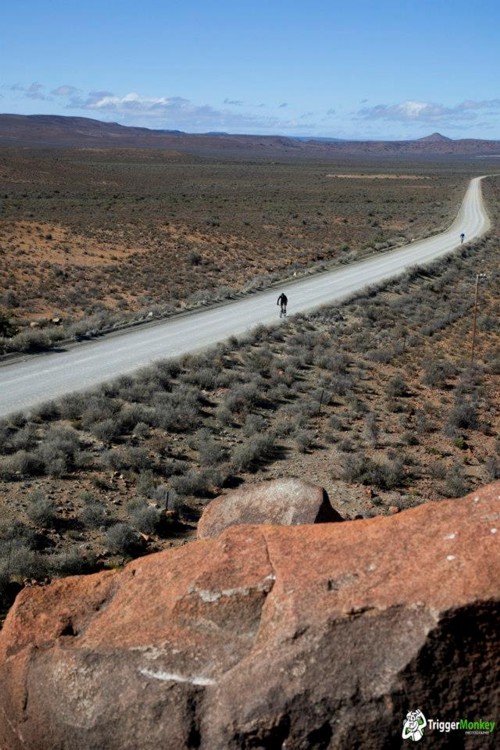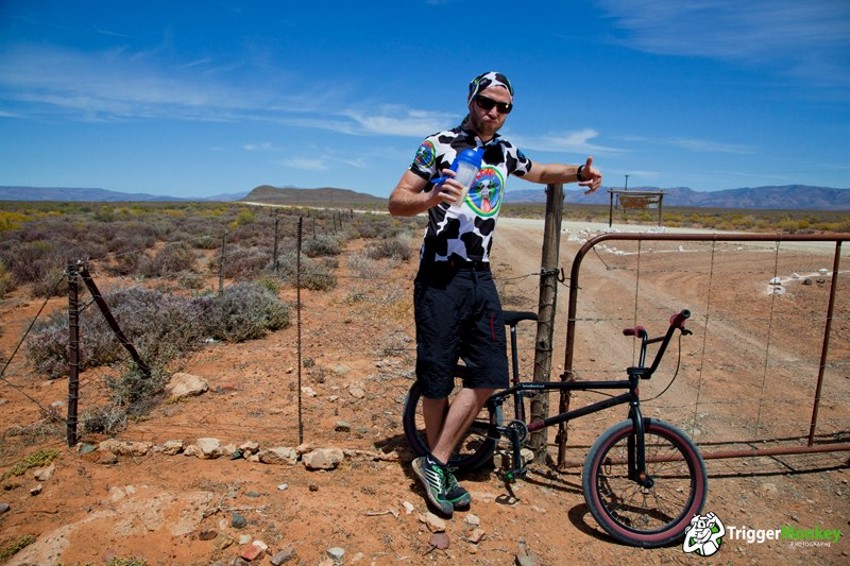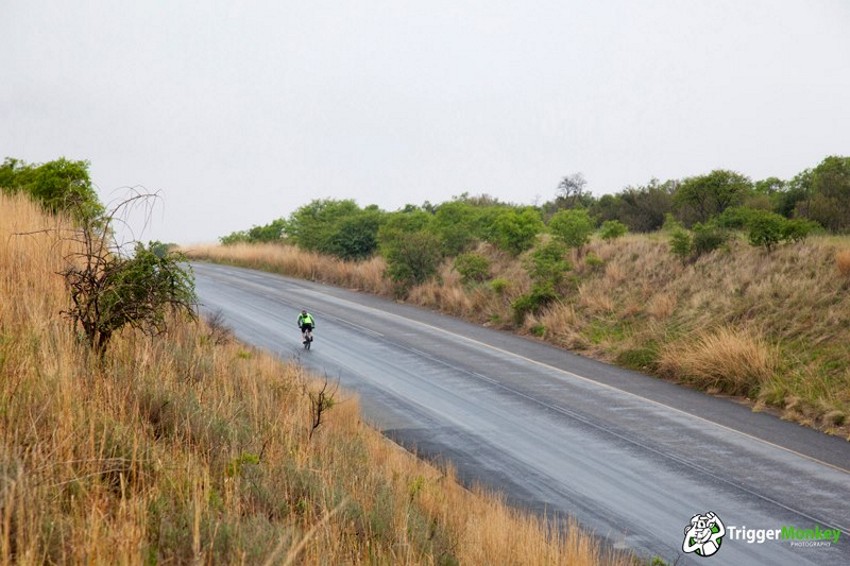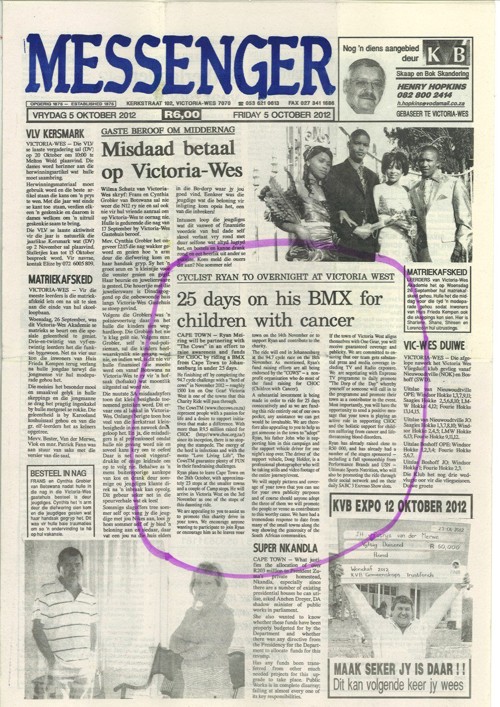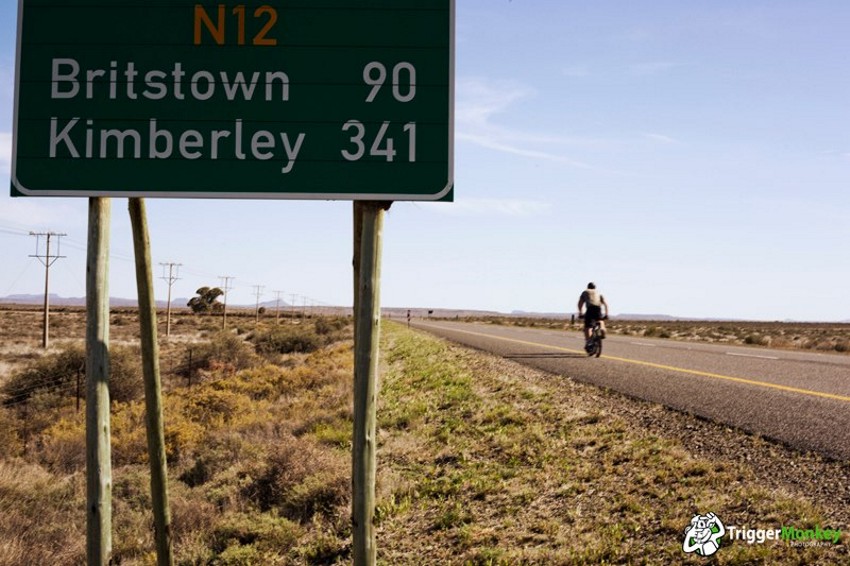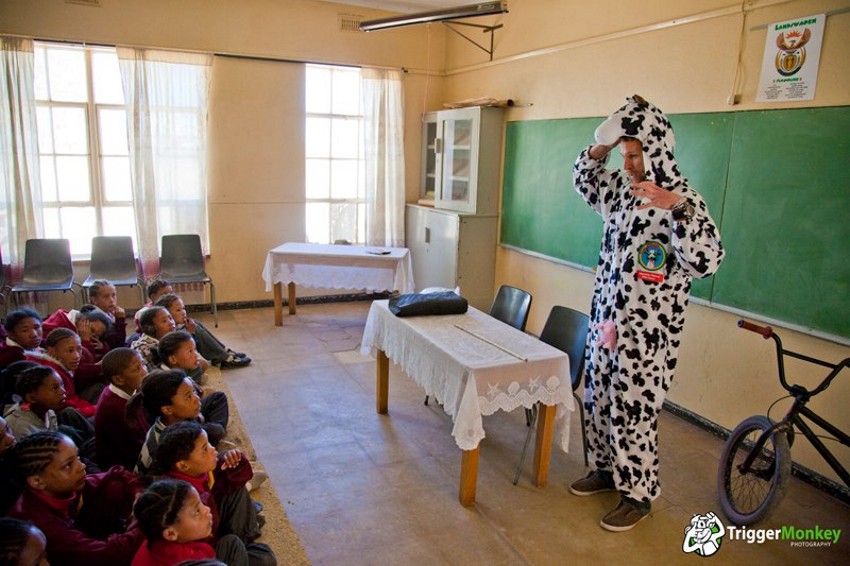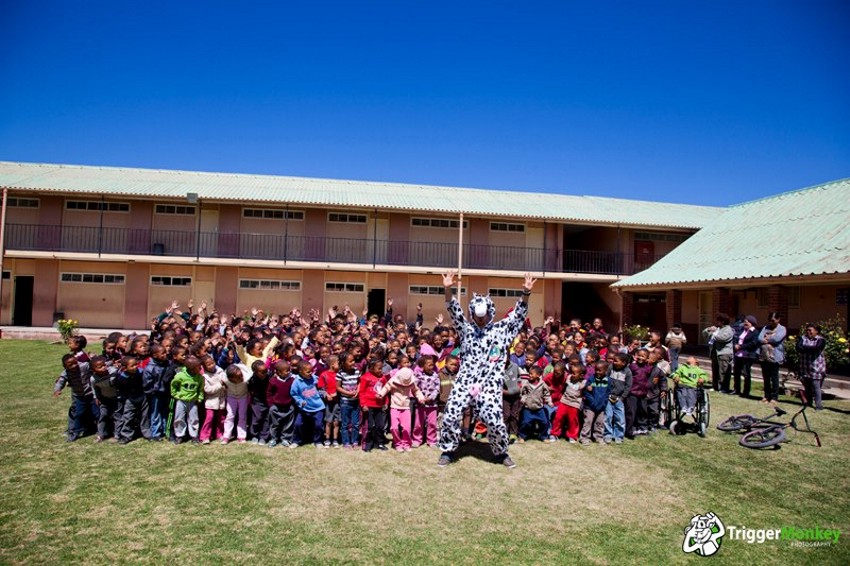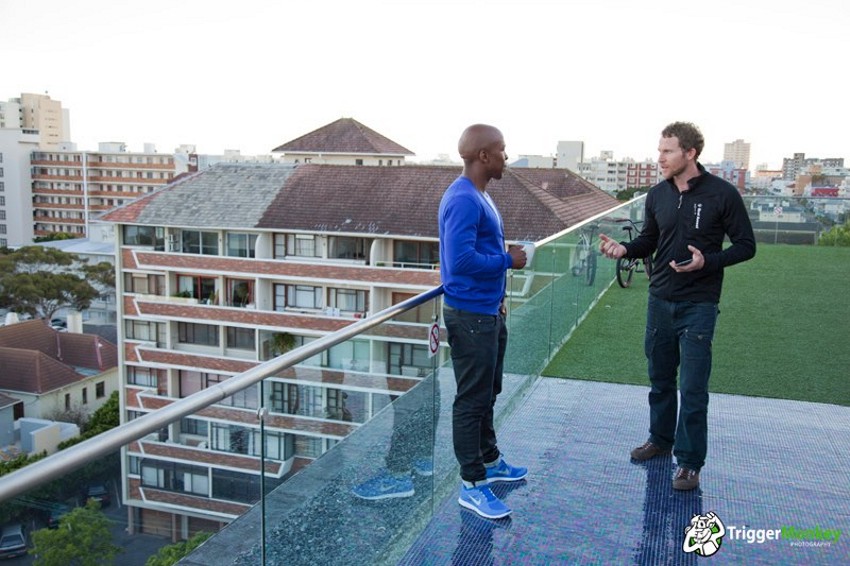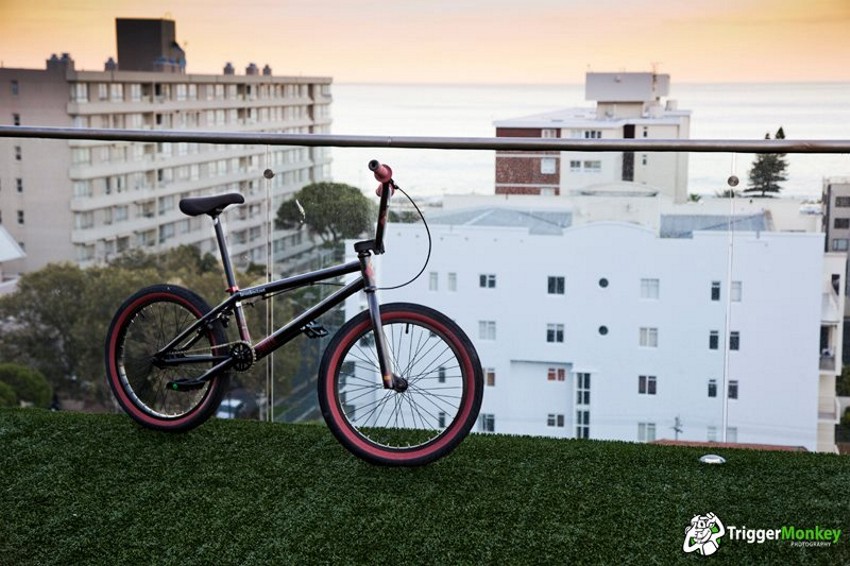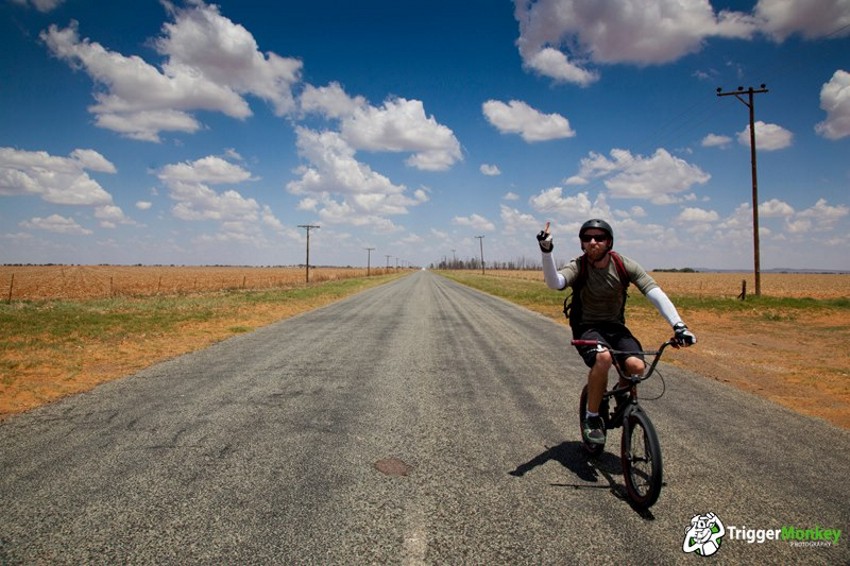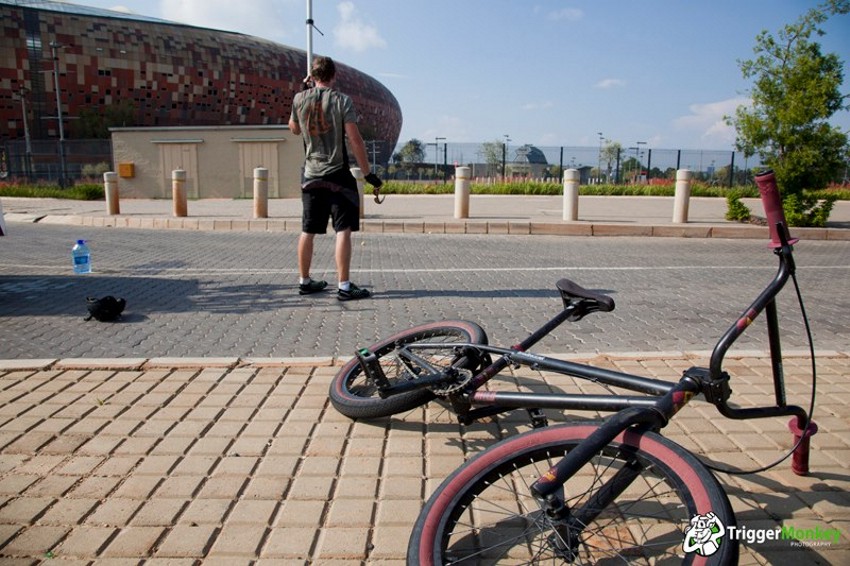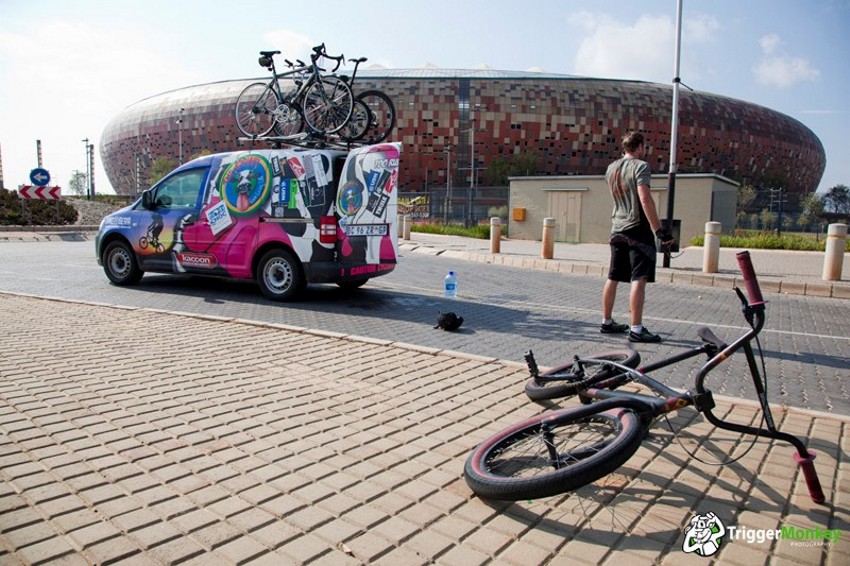 More info here:
http://biginja.com/causes/
http://thecows.co.za/news-section/ryan-meiring-one-gear.aspx

https://www.facebook.com/OneGearSA