Brandon Blight's latest web edit for Vans has received some really good coverage on the web these past 2 weeks. I gave him and Filmer Kevin Schneider a shout and got a different angle on things…
Sooo Brandon, well done on your latest edit. It seems to have been well received both locally and overseas. Its just hit like 8000 views, how'd that happen?!
Thank you very much Hank. Really amped on how the edit turned out. I was kind of surprised with the response from everyone. The edit did a lot better than expected. So im stoked.
Tell us, did you film specifically for this edit?
I sat down with Kevin and we decided that it would be really cool to put out an edit for Vans this year. So the edit was definitely planned. I think that not a lot of people know that Kevin and myself had to cut the edit short because I bruised my hip really bad/and wrecked my bike. So we decided to just put out what we already had. And it turned out really rad. But we will definitely be working on another edit really soon. I have alot of things I need to get done for the next edit.
You have been plagued with a number of injuries this past year. Whats up with that?
Haha. Yeah for some reason I end I with a lot of injuries doing the simplest things. Last year I wrecked my shoulder really bad and was off my bike for about 4 months. But I take injuries as time to reflect on my riding and try think of some new things to do. So I try take the good with the bad when it comes to injuries.

Brandon Blight x Vans 2014 from Kevin Schnider on Vimeo.
How are you feeling right now?
Right now I'm feeling healthy. Except for my bruised hip. I think my bike is more wrecked than I am right now. Haha so it could be worse. But no bad injuries so im happy.
Where was all of this filmed?
The edit was filmed in Cape Town CBD. And made a mission out to Kevins farm where we found that really awesome ditch I rode in my edit.
Any drama whilst filming for this?
Surprisingly we had no problems at all with security. So the edit came together really nicely.
I heard Kevin is a real slave driver when he's behind the camera?
Haha. To be honest Kevin is definitely my favourite person to work with. He pushed me with this edit and I feel it is good to work with someone that can push you and motivate you at the same time. The cool thing with working with Kevin is, we both enjoy filming and both ride bikes. So I had no doubts and let him do what he wanted to with camera angles and so on. He definitely knows what he is doing when it comes to filming and rides like a mooked gent for sure. So I look forward to our next project together.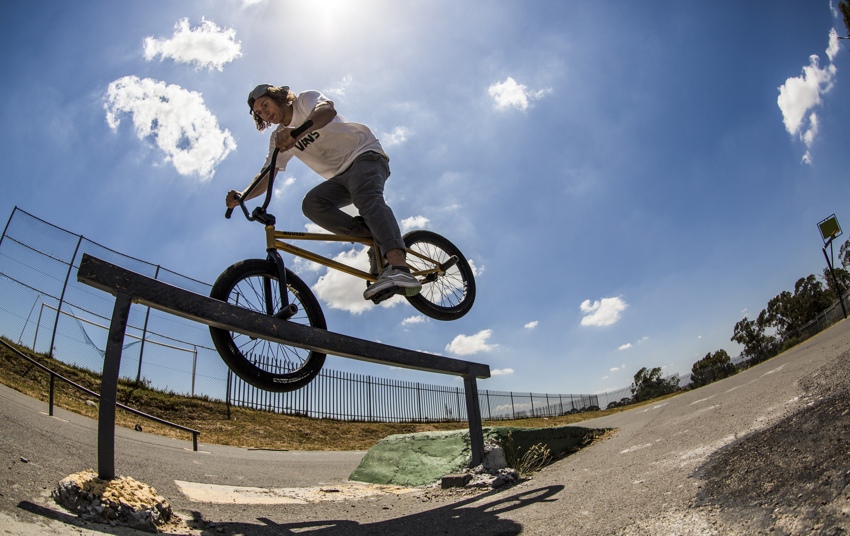 You have just turned 21, any plans for this year?
Yea just turned 21. This year I decided to finish my studies in film and editing. And of course do lots of riding and more traveling. So im really excited to see how things turn out this year.
After witnessing all that the foreigners had to show during the weeks leading up to The Street Series, you must be pumped on getting on getting some fresh material on camera?
Yea definitely. Chilling and showing the guys around cape town definitely got me amped to put in work for my edit. They definitely get you pumped to ride and make you realise the different levels of riding. Unfortunately my edit got cut short with me hurting my hip. But was definitely a treat meeting some of the biggest names in bmx. Those guys were really cool and look forward to hopefully riding with them again in the future.
Thanks Brandon!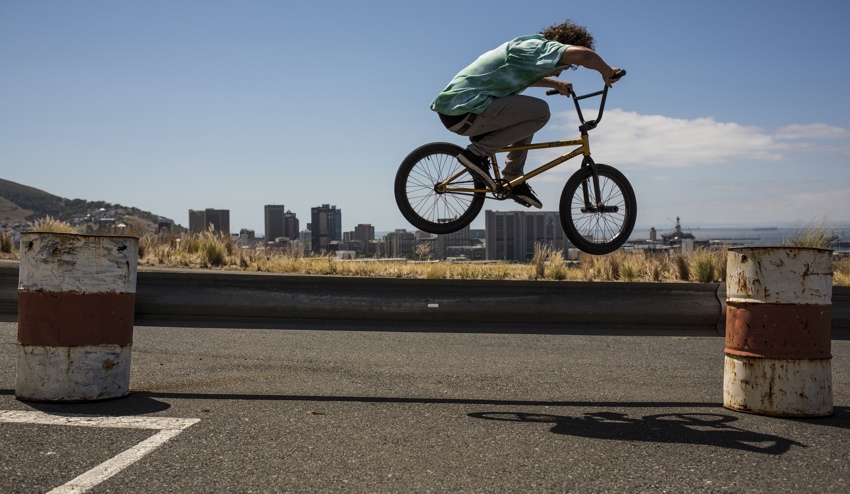 Hey Kevin, well done on the work you done on Brandons latest edit! Looks like it was alot of fun to film. How long did it take to film this?
Thanks so much, it really was super fun to work with Brandon, it took about 2 weeks to film with a few days break in the middle to keep Brandon healthy for the Dub Jam.
For the techies, what equipment did you use?
I use a Canon 5Dmk3 with a variety of lenses. For this video, mostly the 8-15mm f/4 fisheye, 70-200mm f/2.8 and 35mm f/2. I also use a glidecam to get the smooth moving shots, which became a major asset for this video because of how many manual lines Brandon does.
…and for editing?
Adobe Premiere Pro CS6 on a Macbook Pro.
Apollo Brown, your choice or Brandons?
I spent a good amount of time on soundcloud looking for the track, I have never used hip hop for an edit before, but really wanted to because of Brandons street riding, I thought the song had awesome energy and went well with his riding.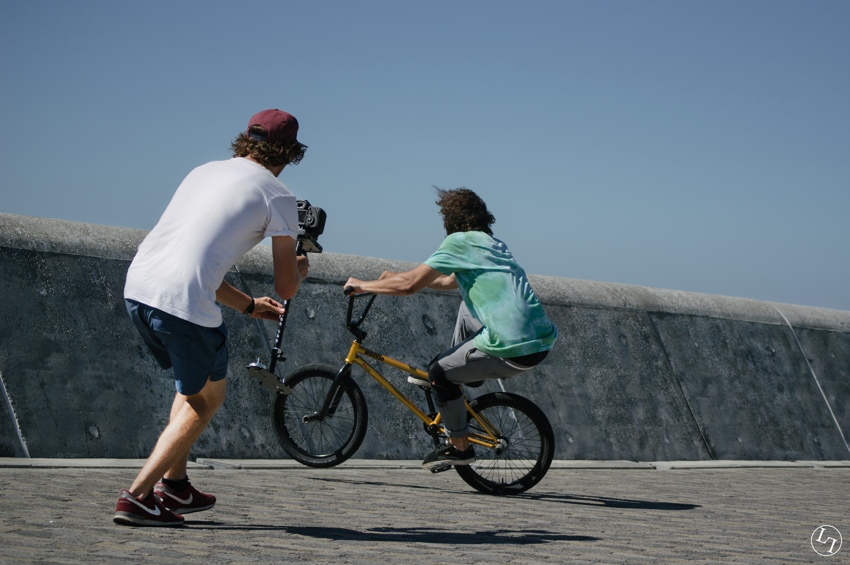 Other than BMX what else do you film?
I film many different things that come my way. You can often find me at festivals and shows, shooting music, but I also work on sets shooting TV stuff and documentaries. For my personal work I love shooting alternative stuff like BMX, skate, surf and lifestyle.
Have you been riding much of late?
I'm very happy to say yes to this question. I definitely drifted off the scene for a bit. becoming a film-maker (or anything for that matter) takes up a lot of your time, but this year I feel more comfortable with my clients and work, so I am riding a lot on my off days. I plan on doing more BMX films and going on riding trips in the very near future.
Where can we view more of your work?
www.kevinschnider.com
Instagram: @kevinschnider
or give my Facebook page a like: https://www.facebook.com/Kevinschnidervideophoto