The Looney Crew have been quite active over the past few months, see what it is all about up in here…
Hey Thabiso, you guys have put in some pretty solid work over the last few months, first up, who are the Looney Crew?
The Looney Crew has a very long back story to it…but basically when is started it had nothing to do with bmx, we were very interested in fashion at the time and wanted to start a clothing brand. Then I later found bmx, and carried that name with me and started a crew. And to answer your question haha, the Looney Crew is me(Thabiso May) and Makgabo Setati as the Founders. I prefer not to list the riders at the moment due to some changes that will be happening this year. Stay tuned.
Where are you guys based?
We are based in Johannesburg, in the East rand or now known as Ekurhuleni.
How long have you guys been rolling together?
Ahh man we have been together from the start, I think since 2011. When starting to ride I rode with Donovan Shaw and Marcel Rohwen, two of my favorite people to ride with. Then met every one else that has a Looney Crew sticker on their bike. We are growing organically which can be frustrating at times, but overall I'm happy with our progress.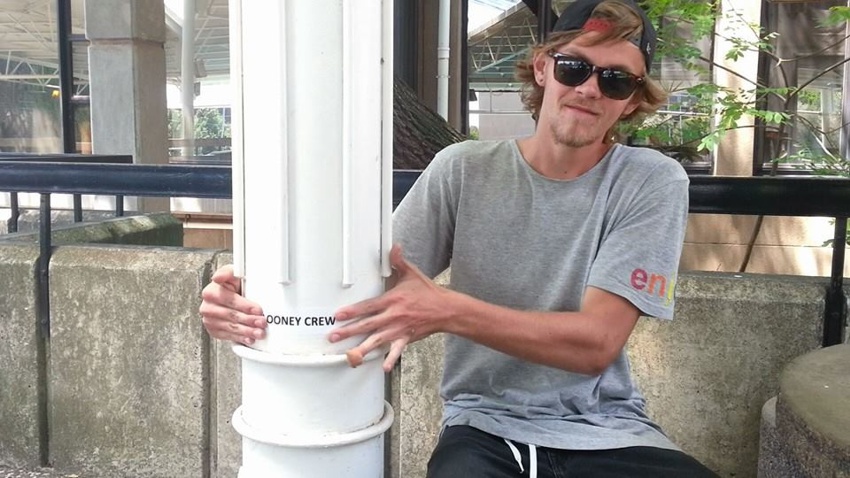 You recently posted the 4th part of your Domestic Sessions edits, can we expect any more of these?
Domestic Sessions hey! We had so much fun going out and implementing this idea, that in no way is that our last project. We definitely will be trying to keep on producing, and hopefully inspire others to do the same. I also want to give a shout out to Ryan Jarrett ( http://frootmotion.blogspot.com/ ) who films all our stuff.
Tell us about your latest edit?
Well my latest video. Mmmm…
Looney x Esg – was for my sponsors, the Looney Crew and newly gained sponsor Extreme Sports Gear Importers, who import protective gear. I usually make sure every year I have a solo video out, which I use to measure my overall progression. I felt this year had to be different, I had to do stuff I don't usually do, while still staying true to my style of riding as the 180 no hander – fakie – disaster – manual – feeble line showed. Also had a guest appearance from the great Martin de Jager, maybe one of the coolest and most progressive kids the Joburg scene has in my opinion. The video made it on TheComeUp – Oven a few days later, and that was really cool for me. I remembering logging onto the site, and scrolling down the site, and saw The Shadow Teams Instagram slam, Edwin Delarosa`s feature, Devon Smillie`s promo video for his new merch, and then Thabiso May… WHAT?!?! One of the coolest feelings, hands down.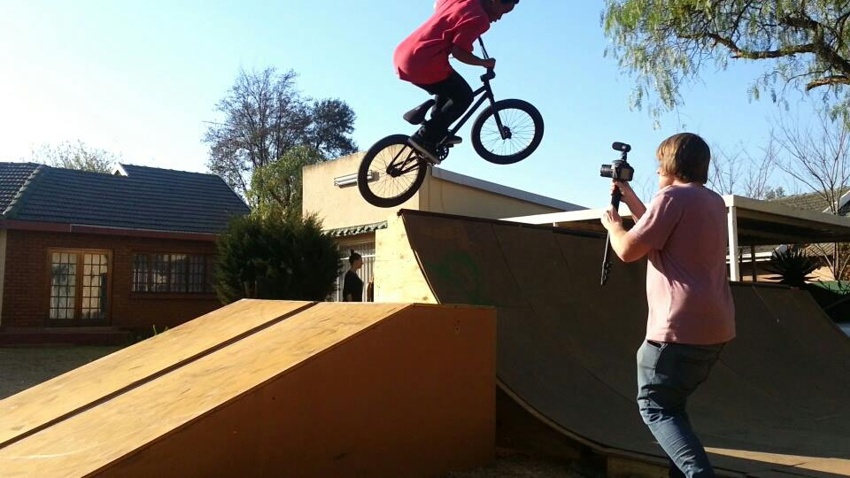 Anything else on the cards for the year?
2014! Will be an exciting year for us I hope. We recently started the Looney TV youtube channel, which we hoping will host more shows like the Domestic Sessions, but also skate concept shows, and Urban culture shows. The channel was basically created for people, with ideas and the ability to make those ideas come to life. We also want to put out a Looney Crew team video sometime during the year, basically just keep on growing the brand. There is so many things we come up with daily, actually we are just trying to find feasible ways of making them happen.
Where can we catch you guys online?
7. You can find me/us –
Facebook pages: Looney Crew & Looney TV – Everything bmx, skate and Urban Culture
Personal profile: Thabiso May
https://www.facebook.com/thabiso.may
https://www.facebook.com/looneytv
https://www.facebook.com/LooneyCrew
Youtube: Looney TV
Thanks so much for the opportunity Hank, much appreciated!!