A bunch of you have been asking what are the differences between the old Fly V2.5 cranks and the brand new Fly Dolmen cranks. I grabbed the camera and quick session with M$ Paint did the trick.
The V2.5 cranks were notorious for cracking along the welds at the pedal boss. Have Fly corrected this problem with the new Dolmen cranks? Yeah we think so.
The new versions are made better, have nice attention to the details and they look very professional and clean cut. The pedal boss section is now Invest Cast which means; no welds, which in turn means less chance of cracking. The entire lower part of the arm is cast from a single piece of chromoly steel.
With the added strength there is no added weight to the arms. The new Dolmen use all the same hardware as all the previous Fly versions. The Fly cranks still carry the 1 year warranty. See the Warranty card in your crank box for details or visit the Fly Bikes website for details. (Remember to keep your Invoice).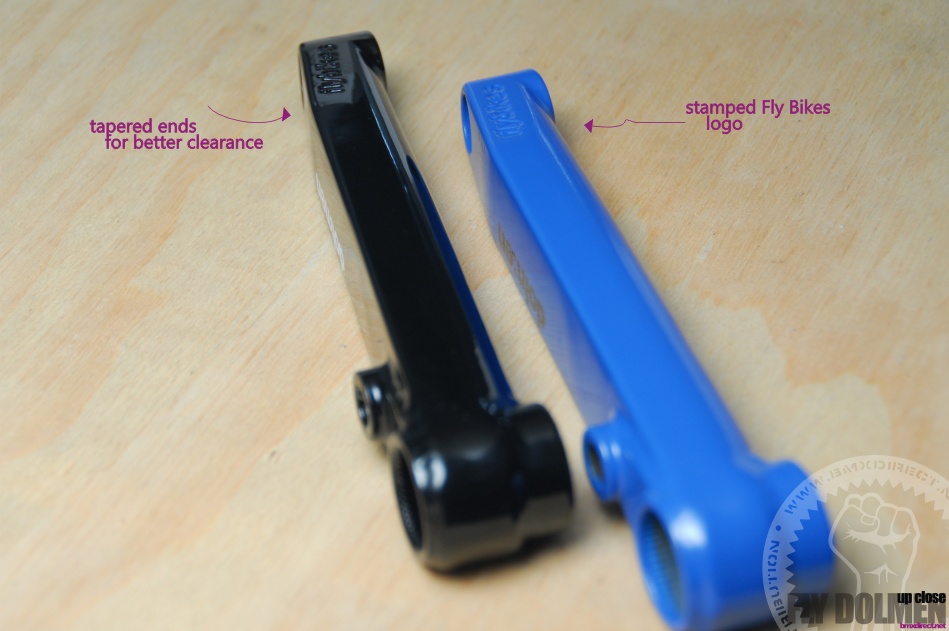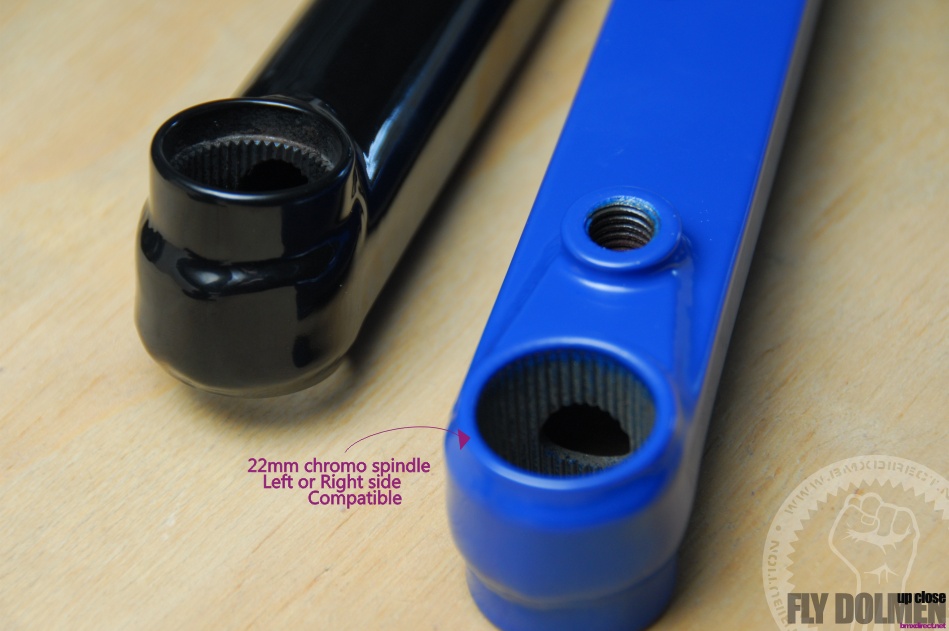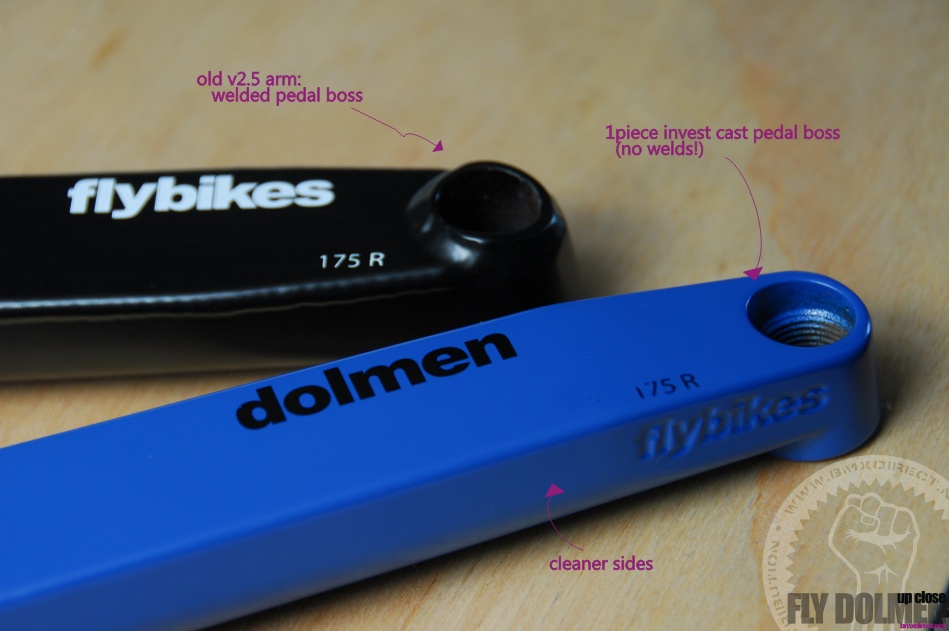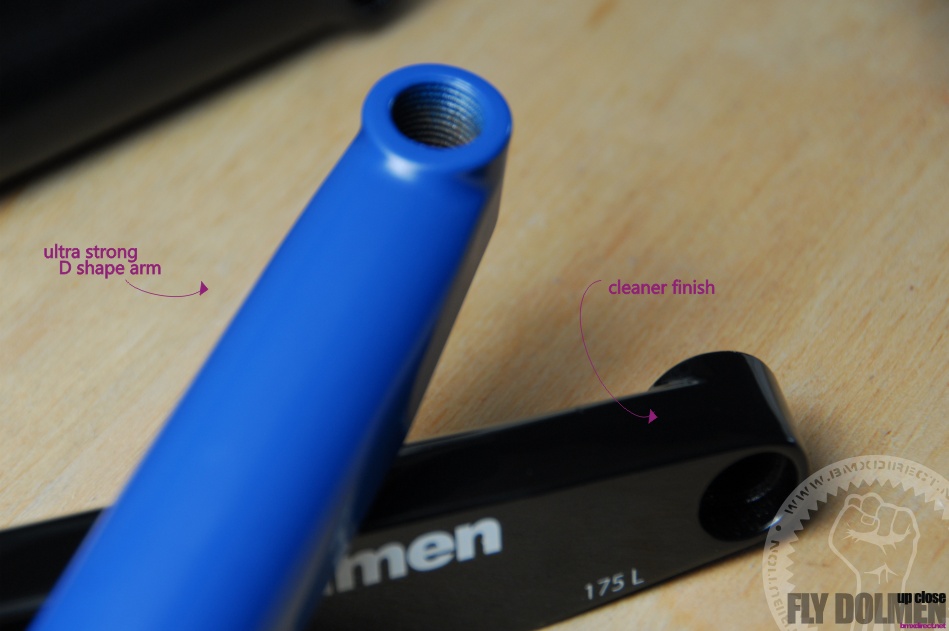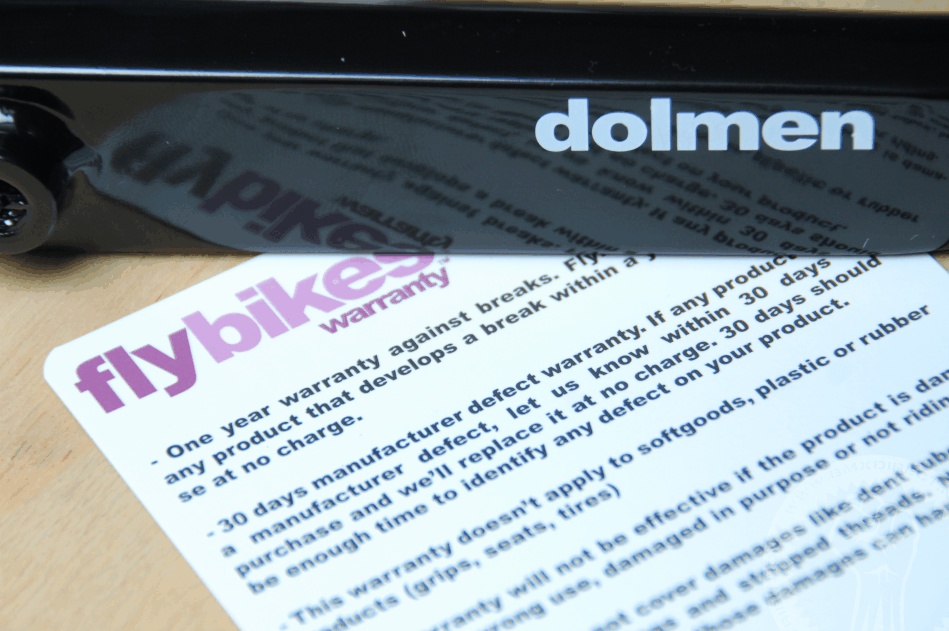 See more of what we have to offer:
[show_products per_page="3″ pagination="no" category="cranks" show="featured" orderby="menu_order" order="desc" layout="default" ]