Here's a re-up on a classic post. C'mon you should know this stuff!
Installing or replacing an integrated headset is probably one of the simplest maintenance things you can do on your BMX. Learn how to get it done right.
You will need grease, a decent automotive wheel bearing grease is good, a rag, a rubber hammer and a 6mm allenkey. Make sure you have stripped and cleaned your frame and fork before you get going. If you have just painted your bike make sure there is no paint or residue on the inside the headtube on the bearing facings, if you are replacing your headset clean all the old grease and dirt from inside with a rag. You can use a light lubricant to clean it, we use WD40, or Q20 works great.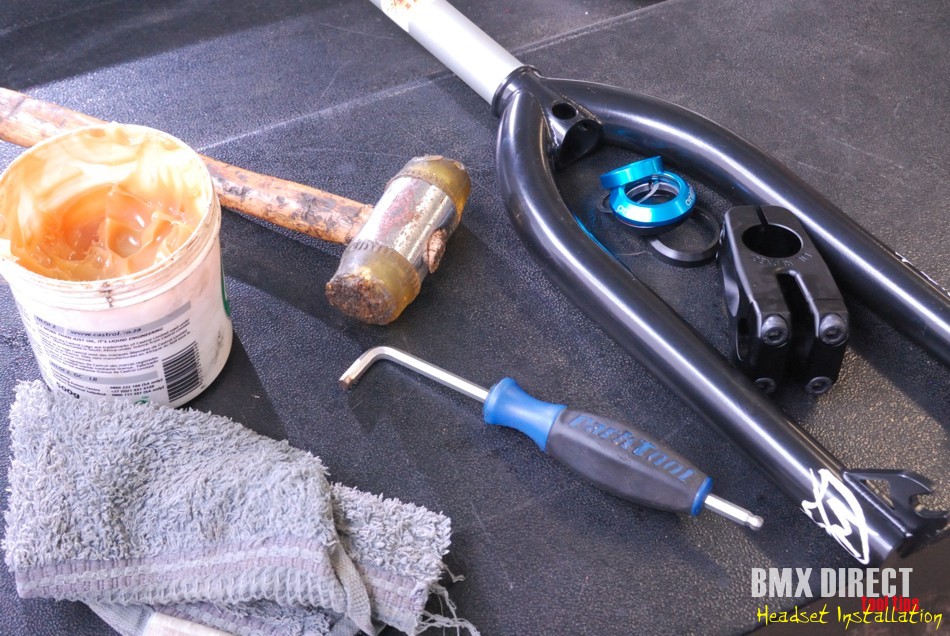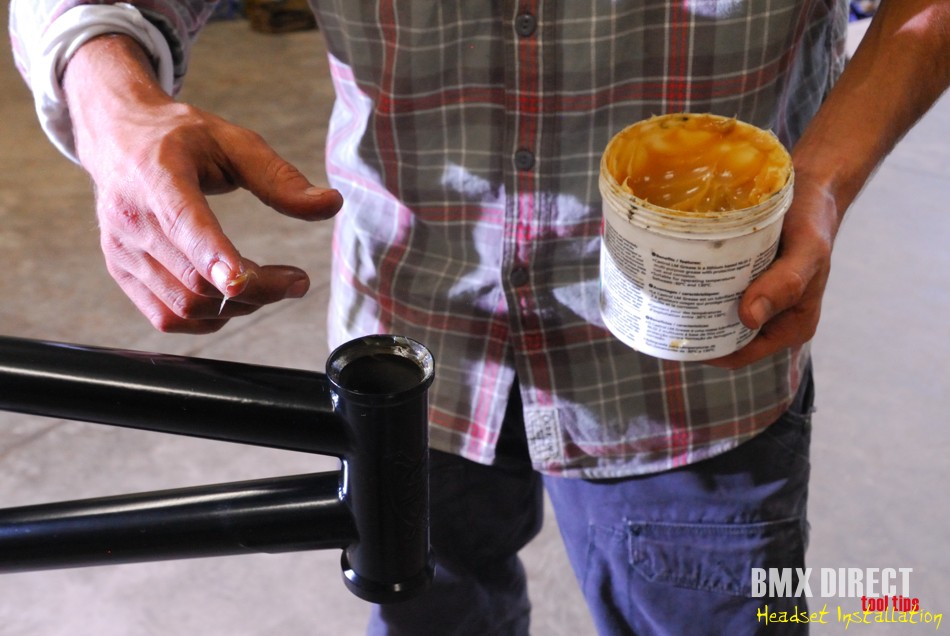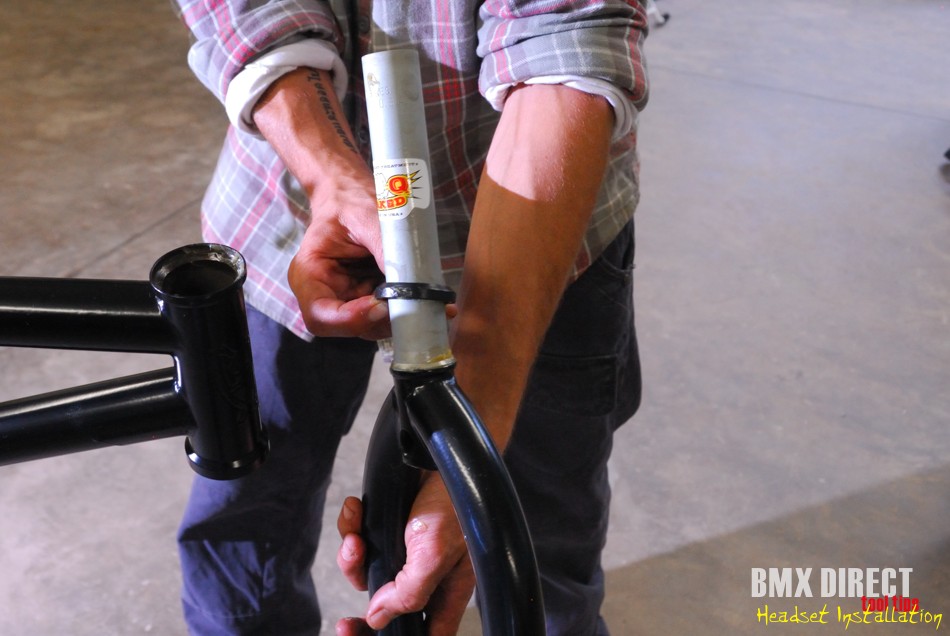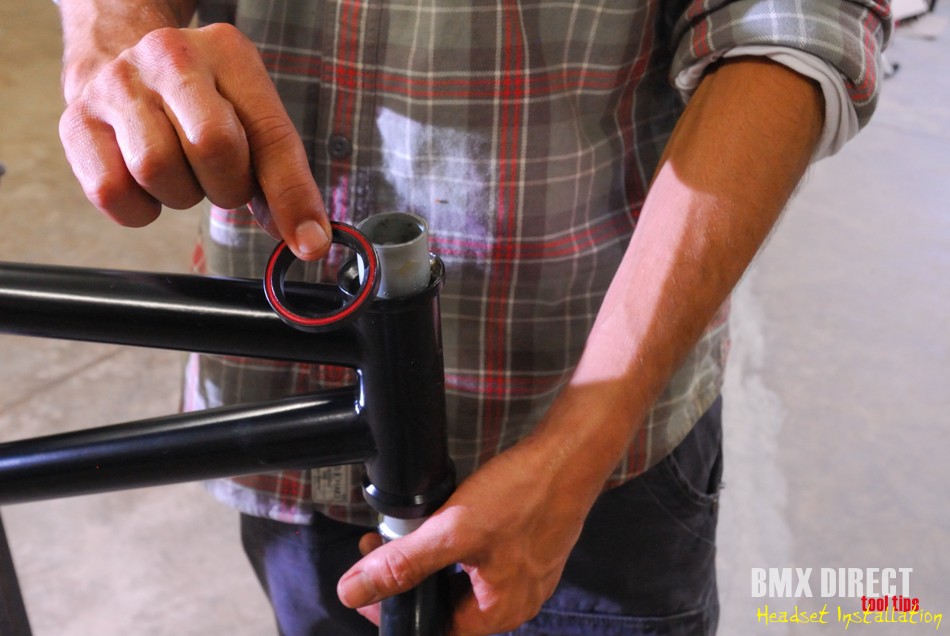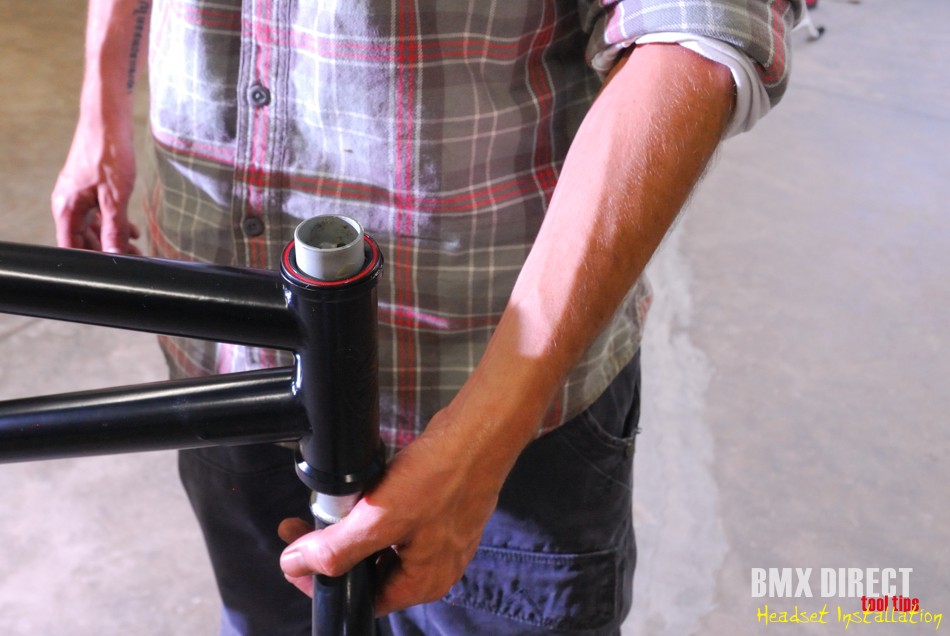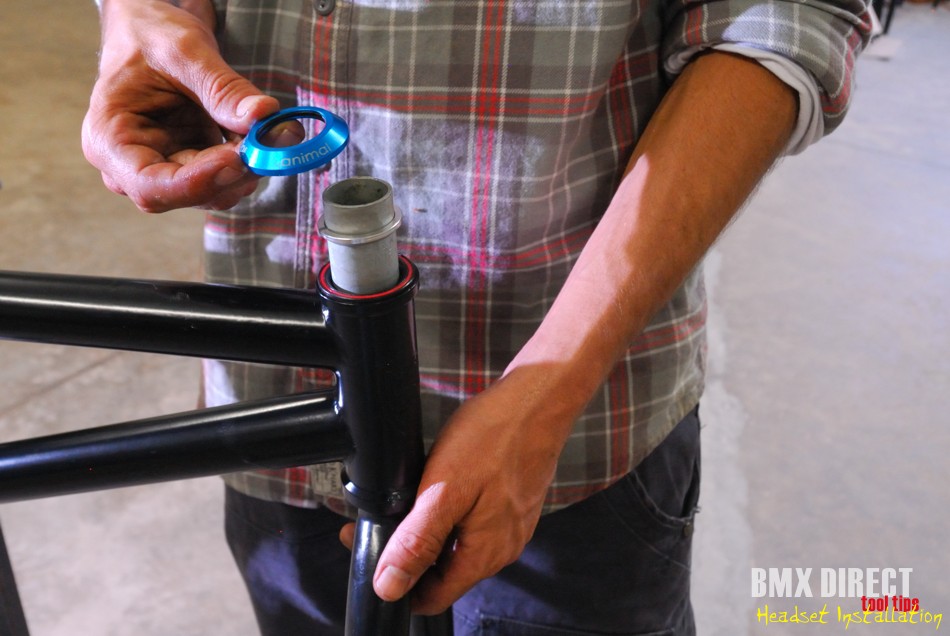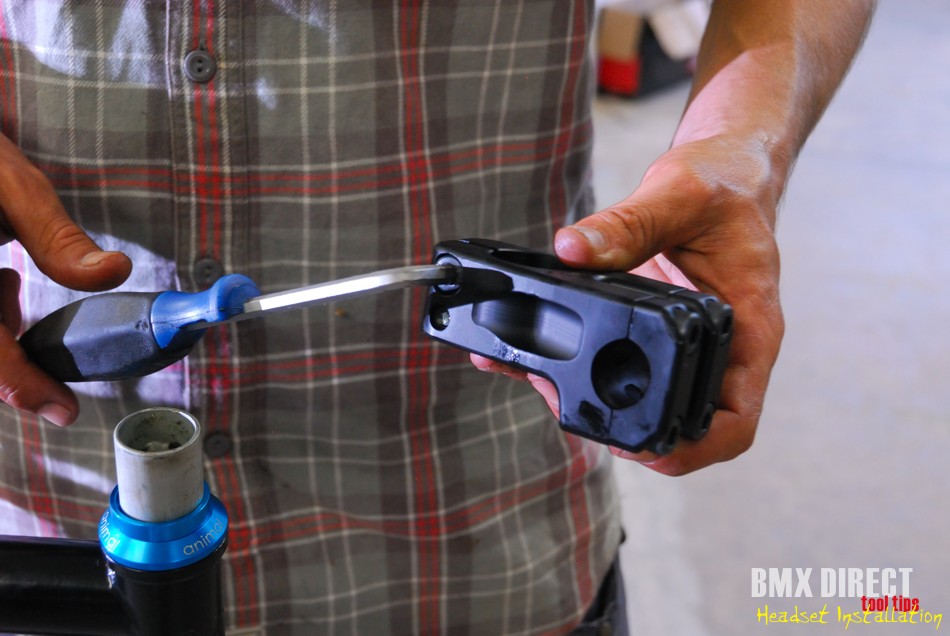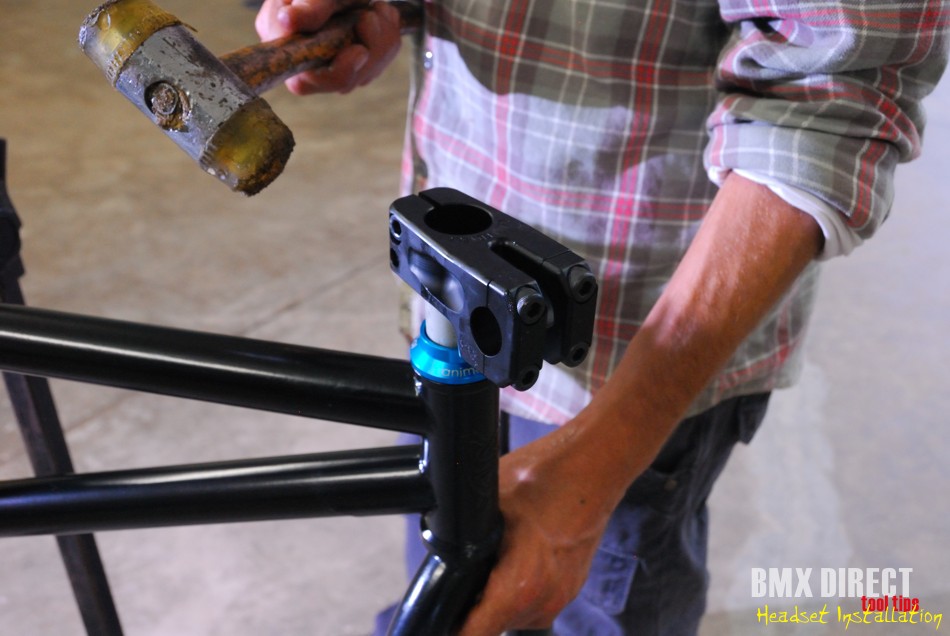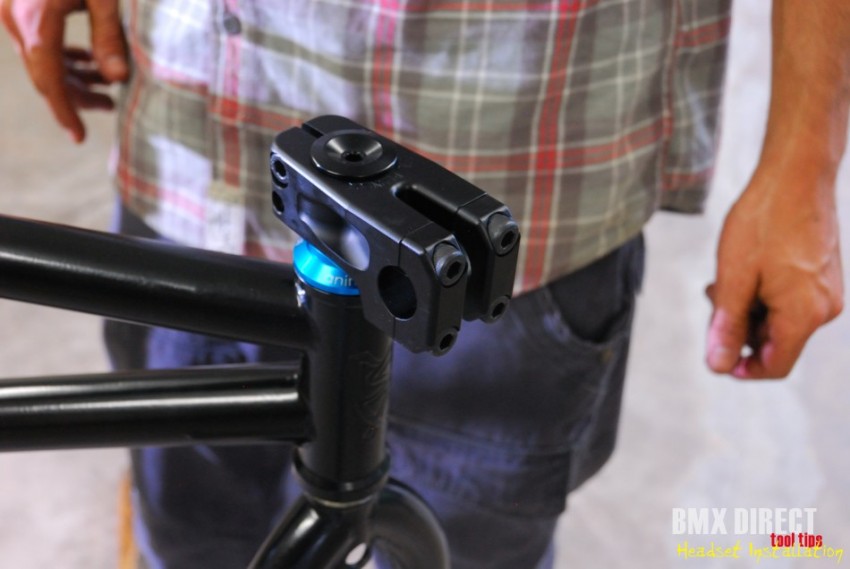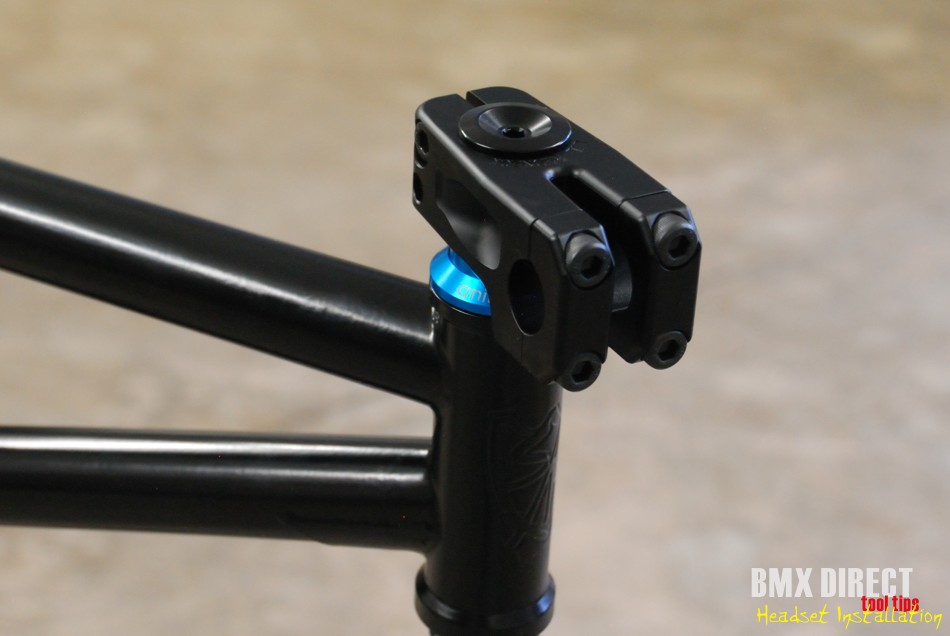 Troubleshooting:
My headset is creaking or making a dry noise!
– It could be one of many things: A broken bearing, a cracked frame, incorrect installation or your headset just may need to be cleaned and re-greased.
If 1 of my bearings are broken, do I need to buy 2 new ones?
– No, you can replace just the broken one if needed.
I'm missing some parts of my headset, can i get a new part?
– Nope sorry, you in for a whole new headset kit.
My headset is rocking and i cannot get it to stay tight!
– Sounds like you need to add an extra headset spacer under your stem. Or you have not put it back together properly. Got through the steps again and make sure everything is back in place.
If you are unsure and need assistance go ahead and give us a call. Advice is free and will usually save you some frustration, check out Contact page for details.