Once again Cape Town is rocking with events! Ultimate X, Night Harvest and DUB Jam! Damn son!! Dates and Details inside.
ULTIMATE X – 1st FEB – ALL DAY SATURDAY
Cape Town is playing host yet again to the country's largest action sports and lifestyle event, the Hunters eXtreme Ultimate X 2014 festival, which will take place on Saturday 1st of February 2014. The Gateway Canal at the V&A Waterfront will once again be transformed into an extreme sporting paradise filled with death defying stunts and tricks, performed by the best of the best action sport athletes from BMX, FMX, MTB, skate and wake boarding that SA has to offer.
The event, which is in its fifth year, expects thousands of sports-loving spectators to attend the day-long festival in the Mother City. Gates open at 10am and close at 9pm, followed by an after party which starts at 7pm on site with top local DJ's and bands playing into the night.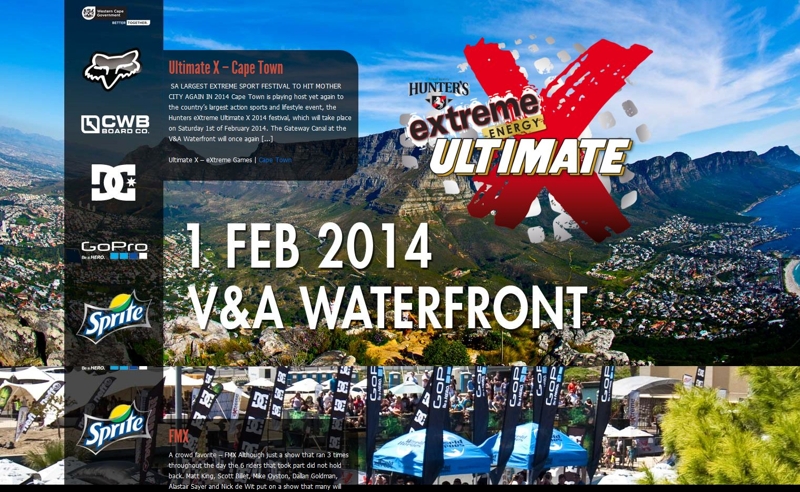 THE NIGHT HARVEST – 7th FEB – FRIDAY NIGHT
The Night Harvest is back once again! Presenting the biggest and most unique BMX and MTB Dirt Comp in Africa, brought to you by Monster Energy in association with Dial'd Bikes,CFC Scaffolding and WG Dixon.
Video from last year: http://vimeo.com/61249372
This year is going to be bigger and better than ever before hosting International Pro riders such as:
BMX – Greg Illingworth (SA), Dan Lacey (UK), Kevin Peraza (USA), . . . ….
MTB – Official Sam Pilgrim Page (UK), Sam Reynolds (UK)
Chris Cab and Greg Saharin will be on commentary.
Top local DJs will be throwing down tunes throughout the event.
Rider Entries will be at the organisers discretion, please Email thenightharvest@gmail.com If you think you have what it takes to compete in the event.
FB Event: https://www.facebook.com/events/641877162535366/?ref_newsfeed_story_type=regular
@nightharvest on instagram
#nightharvest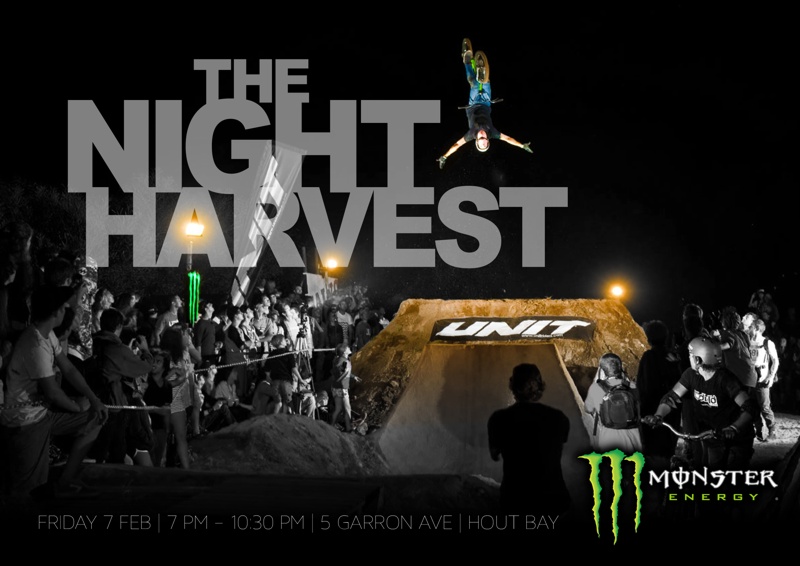 DUB / The Street Series 2014 – ROUND 1 – 16th FEB
Round 1 of this year's Street Series will take place in Cape Town, South Africa on February 16th. Find out more info and check out the archives from previous years at thestreetseries.com