We had a super fun time this last weekend at the Beach Park. The dudes from Fox South Africa threw down some cash and merch and away we went!
We haven't really had a winter here in Durbs. It has been a very moderate 'cold season'; the jozi boys; Gareth, Kyle, Armand, Martin, Bradon etc. will tell you how nice the weather(and the mozzies) were. We kicked off around 1pm on Sunday, the turn out was pretty damn good for a lil Jam. The atmosphere was pumped but still very chill 'Durban style'. Murray and Stu were pushing lines around the park, the 2 full car loads of riders(and their mascot) from Joburg were buzzin around the park and the Durban locals were looking very fish-out-of-water with all the 'foreigners' on their home turf. Overall a great day, lets do this again!
Shout out to Fox for making this happen.
Here are the results of the days Event and some photo's I shot. I have a bunch more rad photo's from the day which I'm saving for another project…

In the above sequence you see Rob Davies Rail ride to suicide no-hander, and that massive 3 to flat from Armand Landsberg.
Best Trick – Big Nollie 3 to flat: Murray Loubser
Spot Prize – Balls Gap: Kyle Davey
Spot Prize – Style: Gareth Padayachee
Expert 1st: Charl Ochler
Expert 2nd: Rob Davies
Expert 3rd: Brandon Mokoena
Am: Clifton, Jethro, Johandre.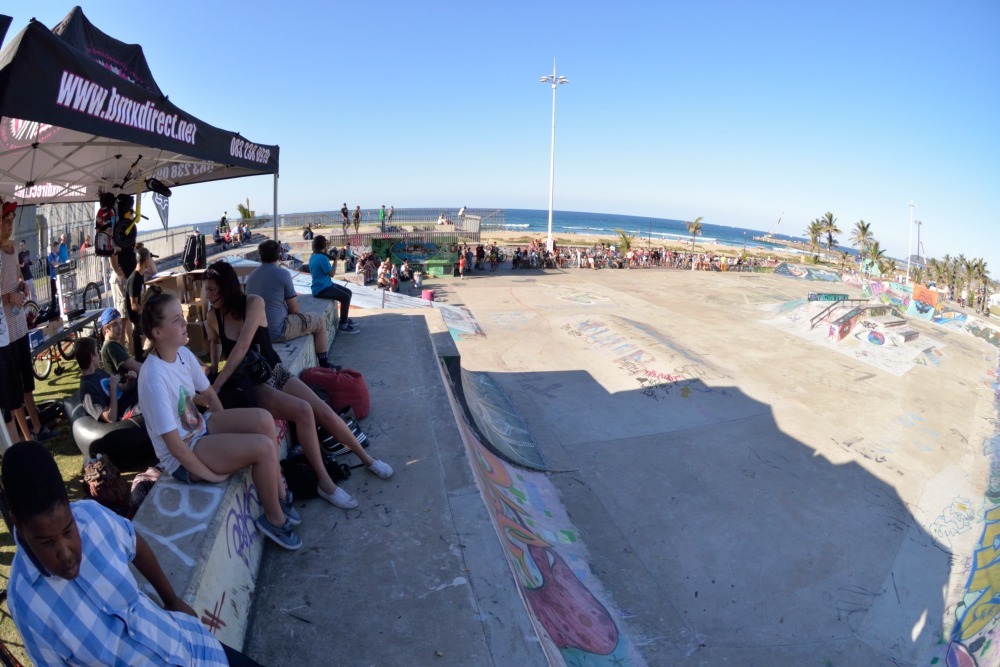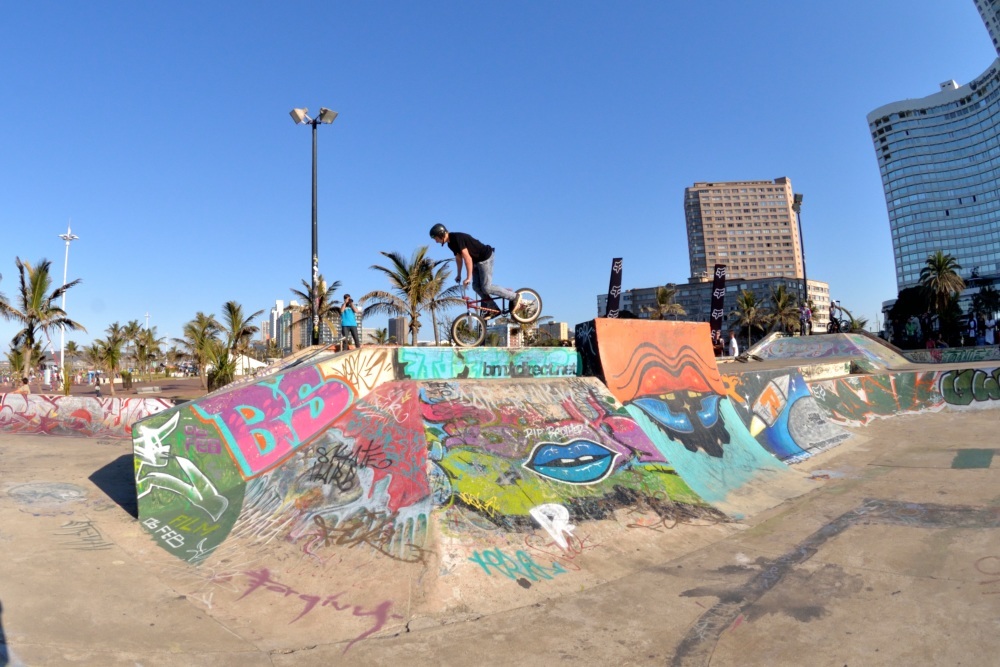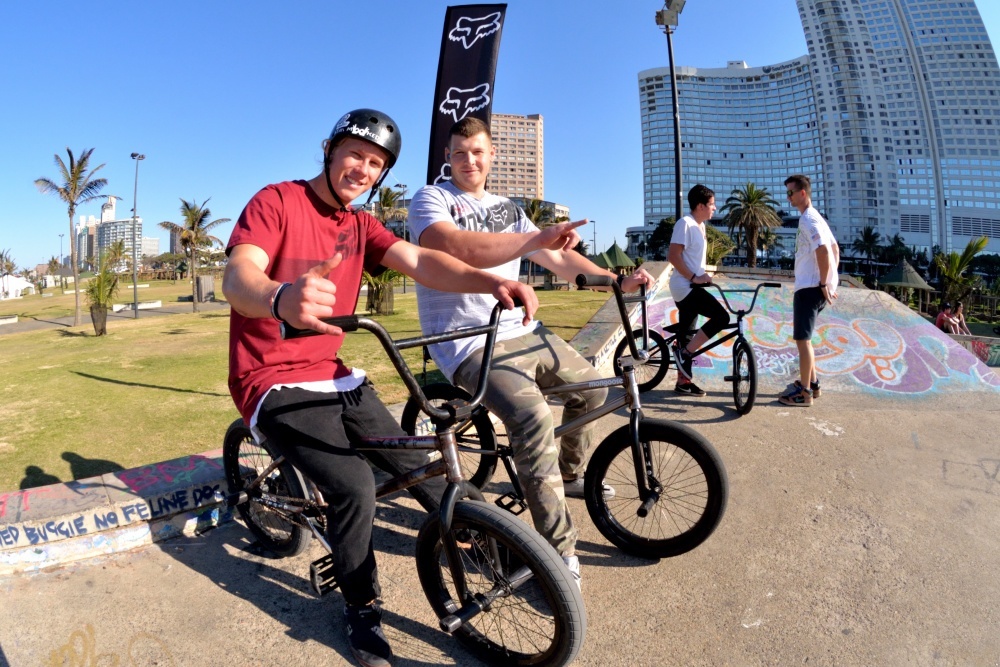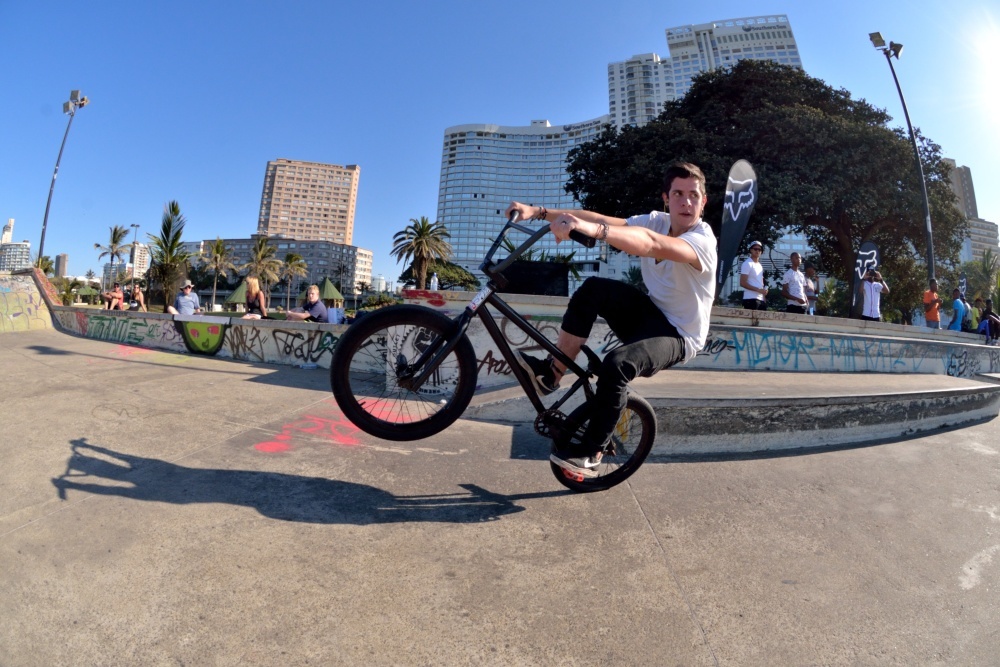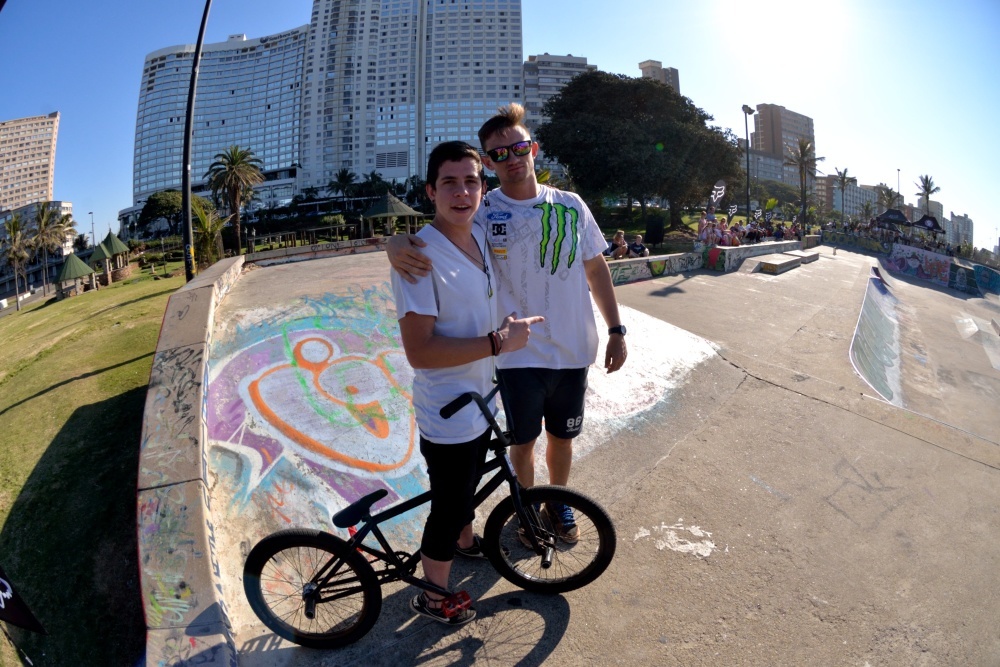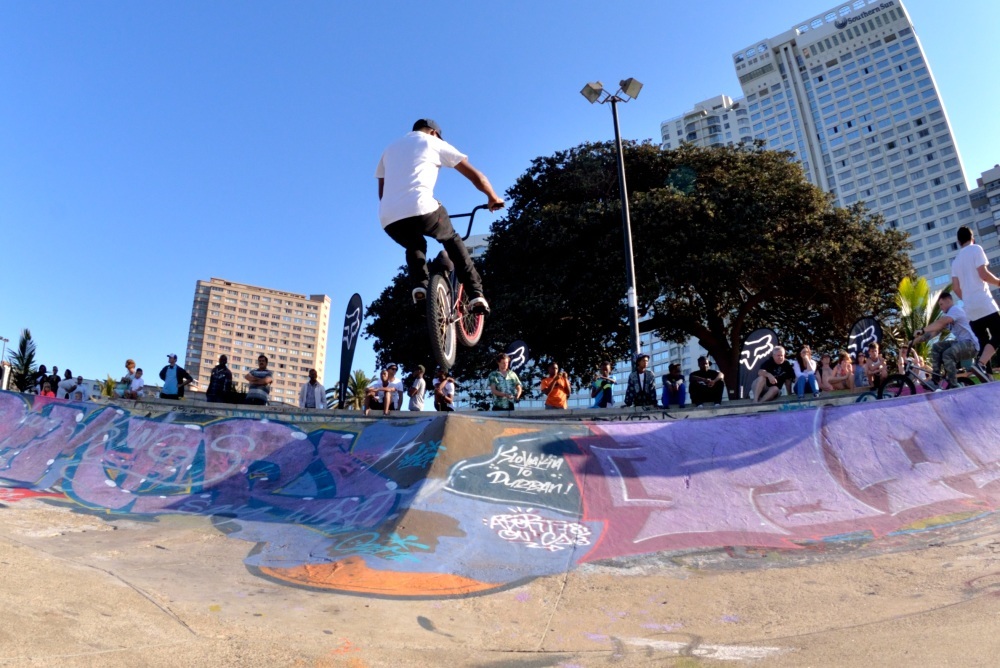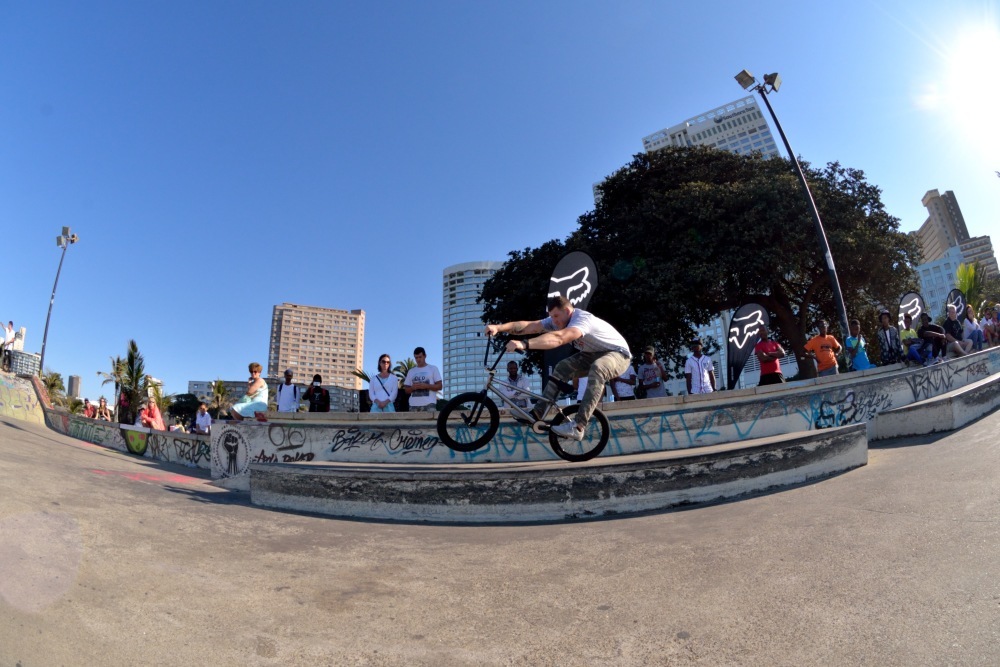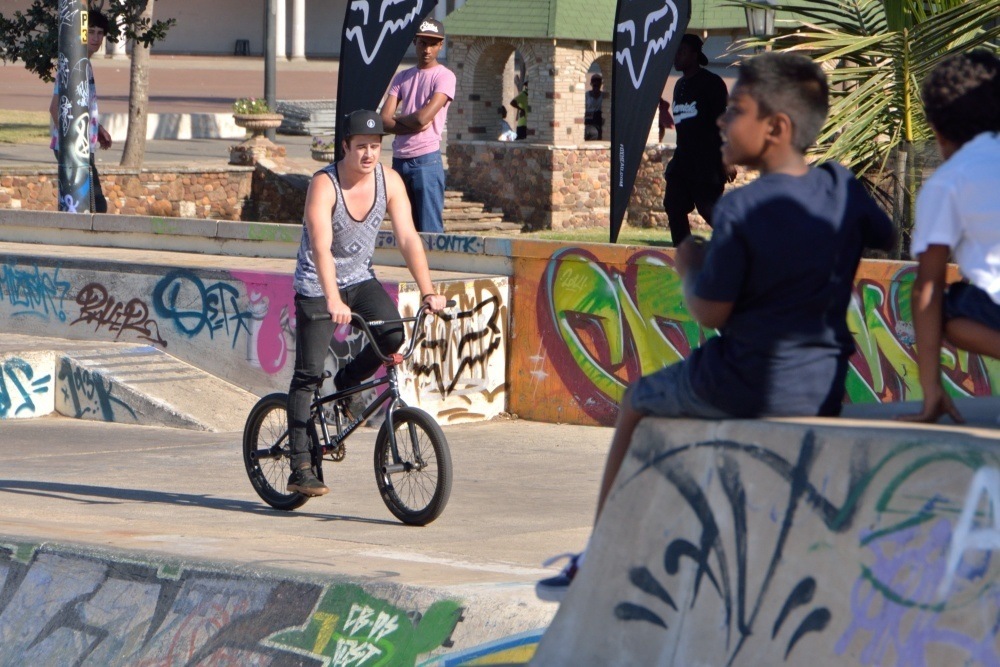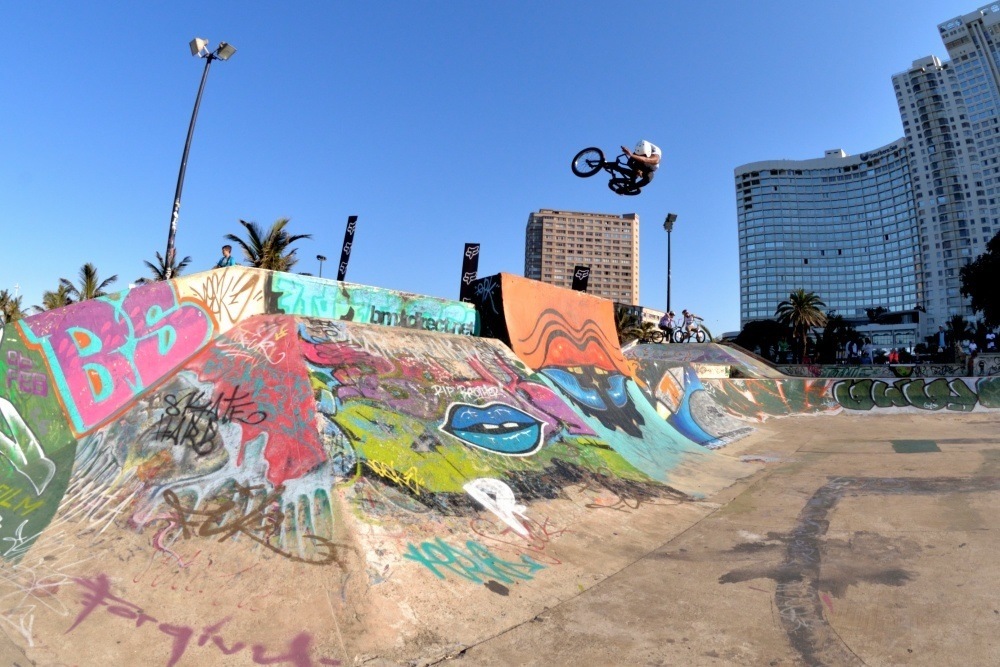 From Fox S.A
Fox BMX Jam Supported by BMX Direct.
Sunday 28th, June [Bay Beach, Durban, KwaZulu-Natal, South Africa]
Sunday's event kicked off with a No Pro's Jam for the younger, less experienced riders and even saw a few girls taking part. It was the prefect beach day as only Durban can be, mid-winter. When it was time for the pros to take over the park, they quickly drew a crowd with their seemingly impossible flips and tricks with no major injuries.
Thanks to the guys from BMX Direct and congratulations to all the riders and winners on a successful day.
Below pics courtesy of Aldine Venter for Fox.