Here is how it went at the Night Harvest this last weekend!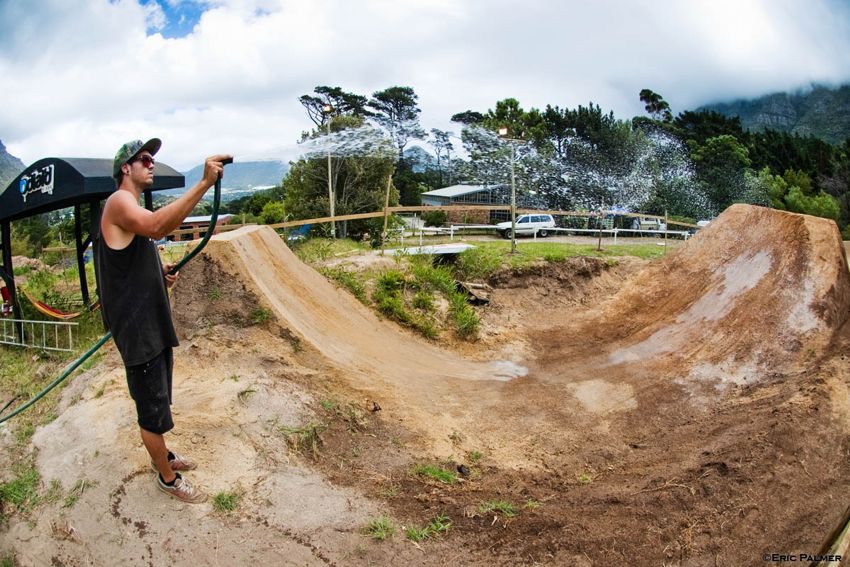 After 3 months of immense planning and prepping by the trail builders, the night had finally arrived to see who the best trail rider really was. Now in its 3rd year The Night Harvest can now claim to be the biggest BMX and Mountain Bike dirt competition in Africa, with more internationals riders than before and prize money totaling R28 000.
This year saw Maxime Charveron and Kevin Kalkoff return for a 2nd year to compete in the BMX, and UK legend Sam Reynolds pulled in to give the guys on Mountain Bikes a run for their money. To add to the international contingency, we had American BMX rider and personality Zach 'Catfish' Alexander on the mic keeping the crowd pumped during the competition.
The Night Harvest started with the preliminary rounds seeing some riders getting knocked out, while the rest moved onto the quarters. While the guys were fixing the line, everyone out to support had to stand through the never ending rain which put a hold on the competition for a few minutes. Luckily mother nature was on the organisers side and kept the rain away long enough for the comp to move onto the quarter finals.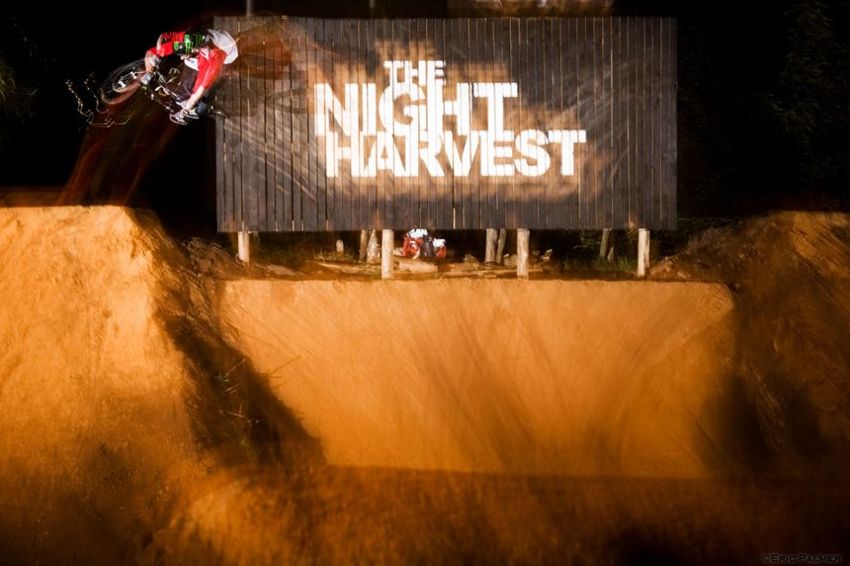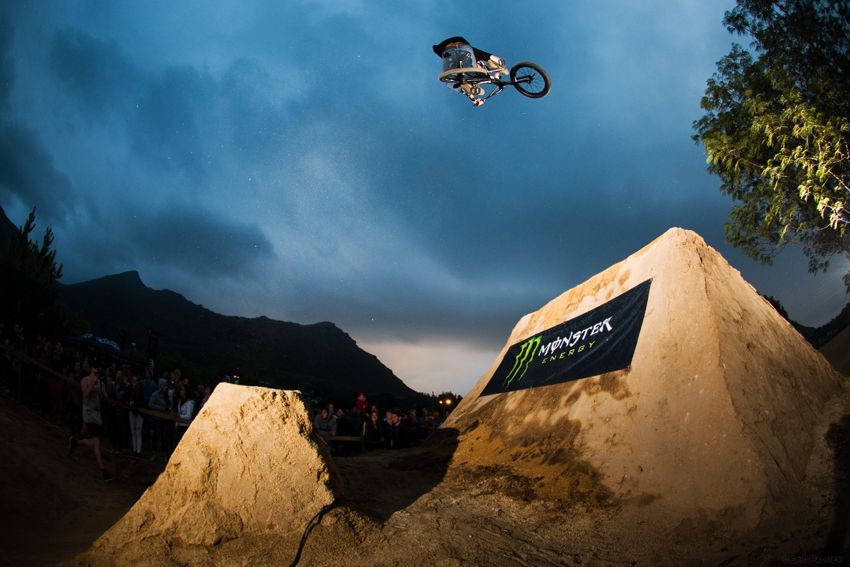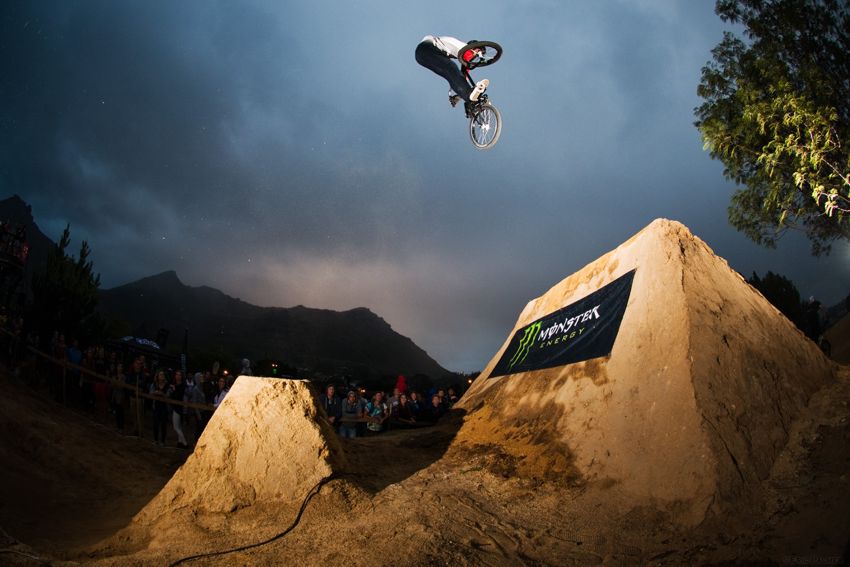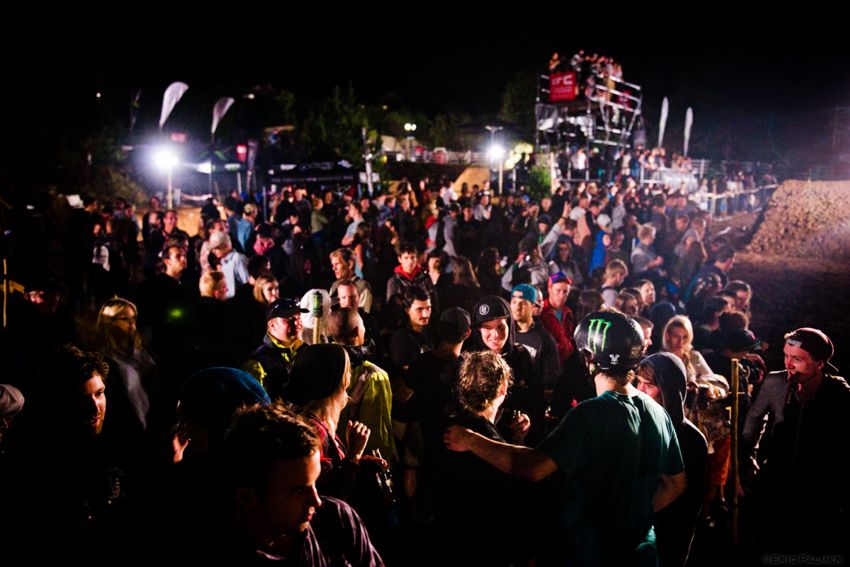 Dropping in smoothly all night, local hero Malcolm Peters had some very impressive runs, getting a few massive airs and pulling a bunch of huge tricks. Kevin Kalkoff wasn't having the best day due to the slippery conditions. He still threw it down during his runs but it was the French pro Maxime Charveron who was pure class to watch as he amazed the crowd with his combination of flips and whips..
The two local boys and trail builders definitely took up the gauntlet but were eventually outshone by pro Mountain Biker Sam Reynolds.
Sadly, after the quarterfinal rounds the line competition was called due to the bad weather. After prize giving though, the stars came out and Catfish got the crowd hyped for a best trick competition. Local favorite Justin Novella definitely proved he can ride but sadly didn't land his big 720. Once again it was Sam Reynolds who brought variation to all his runs landing some big air tricks.
After last nights 3500 attendance over the evening the riders cannot wait to come out again next year and impress the Cape Town locals once again.
More photo's over on the Monster Web site.
Night Harvest Results:
| BMX |
3rd – Kevin Kalkoff
2nd – Malcolm Peters
1st – Maxime Charveron
| MTB |
3rd – Niclas Reichwein
2nd – Justin Novella
1st – Sam Reynolds
| Best Trick BMX/MTB |
1st – Sam Reynolds
Photographer: Eric Palmer