We'll have a Ghetto Jam 8 highlights video edit out soon. Here's the press release and some photo's in the meantime!

Shout out to all those that made through to Durban for the weekend as well as the Sponsors; BMX Direct, Monster Energy, G-Form, Etnies, Mallaz Customs, Skullcandy.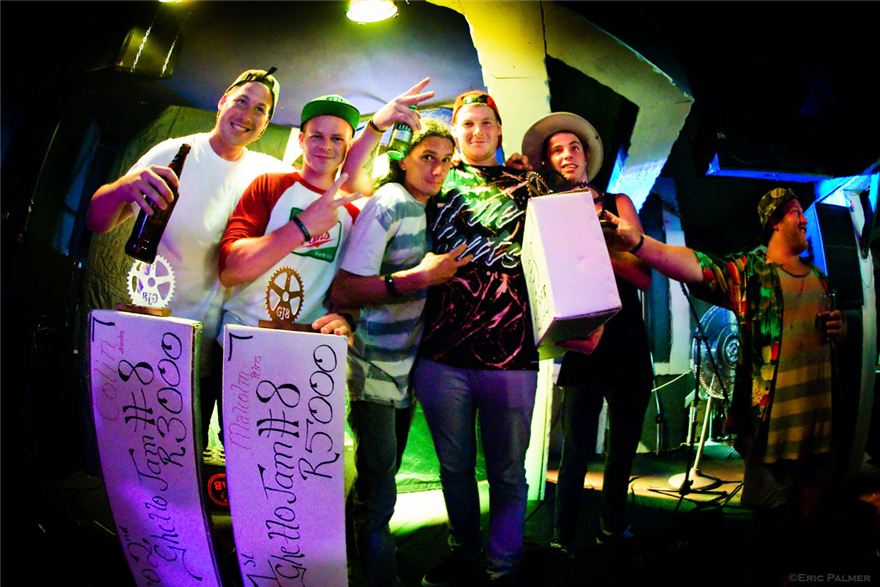 Results are as follows:
Pro:
1. Malcolm Peters
2. Colin Loudon
3. Stuart Loudon
4. Chris Barnes
5. Darren Oatley
Expert:
1. Nick van Niekerk
2. Kyle Davey
3. Robert White
Am:
1. Eric Garbers (Namibia)
2. Chad Dankers
3. Donovan Wilson
Skullcandy High Hop:
Blaze Ballantyne tied Chris Peens
Etnies Ledge Legends:
Stuart Loudon shared Brandon Blight
G-Form Tough as Nails:
Gareth Padayachee
Press Release
"Ghetto Jam 8 graced Durban's beachfront park again. 3 Days of solid BMX in an awesome park with a few extra subs & extensions to make things a bit more interesting.
Friday the 13th was the Am comp & time for everyone else to get used to the park with new additions.
Experts were up on Saturday & a lot of the young guys are improving so fast & some good riding went down. It won't be long before some of these guys give the pros a run for their money. A stand out for me was Gareth "Parrotcheese" Padayachee, the kid likes to pedal & he does it everywhere! Needless to say he blasts the quarters higher than any of the other guys & has loads of style to add to the airtime, keep your eyes on him. The Ledge Legends kicked off after the Experts were done & Stuart Loudon was so smooth & was linking tricks longer than a wallet chain in the 90's. Brandon Blight was grinding & spinning all over & tied with Stuart for 1st. All the riders descended on the park, Colin was sizing up the new walls & transfers, Stuart & Darren van Wyk were seeing who could get the highest & steeziest on the vert wall with Darren aka Duck throwing the bars all over the place & getting a few stylish handplants & flairs for all the photographers. Malcolm Peters showed up on Saturday & in true Moe style was tricking every curve of the park & making full use of all the extensions.
Sunday was time for the pros to show the crowd what's up & they did just that. So much was going down even with only 4 riders per heat. Stuart had enough lines & style for everyone, at the end of his run he tried a huge nollie bar off a quarter into a smaller one below & it was looking so good till his hand slipped off the bar & sent him to the ground hitting the back of his head pretty hard & making good use of his helmet. Colin charged all over & blasted some huge lookback & whip transfers. Chris Barnes was whipping & flairing all over the place, Duck is so chilled & smooth you almost don't realise how hard he's riding & got a really clean big wallride bar to flat that got the crowd juiced. Moe was on form & could see he was loving the big quarters. Regular, oppo, subs, walls… everything was on his list for the day & he checked all the boxes.
Last event for the weekend was a High Hop comp. Chris Peens, Chris Barnes & Blaze Ballantyne quickly separated themselves from the crowd. Blaze managed to defend his title & took 1st. Just before everyone headed to the prize giving at The Winston Pub, Hank called out the Tough as Nails prize for the hardest bail of the weekend. An easy winner, Mr Parrotcheese with a swollen shut eye. In his run on Saturday he tried to 360 out of the park off a small bank. The 1st attempt was close, but he didn't manage to stick it & went for it again. A bit more tired & the wind picked up as he lined things up & he caught his back wheel on the wall surrounding the park & got sent straight to his face.
Prize giving was a blast, everyone still buzzing off the crazy weekend & top 5 were:
5. Darren "Duck" Oatley
4. Chris Barnes
3. Stuart Loudon
2. Colin Loudon
1. Malcolm "Moe" Peters"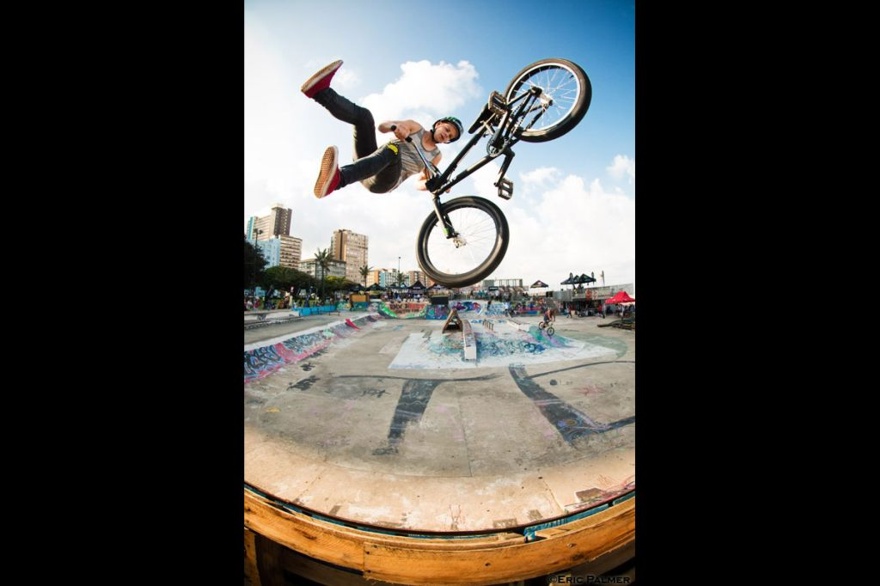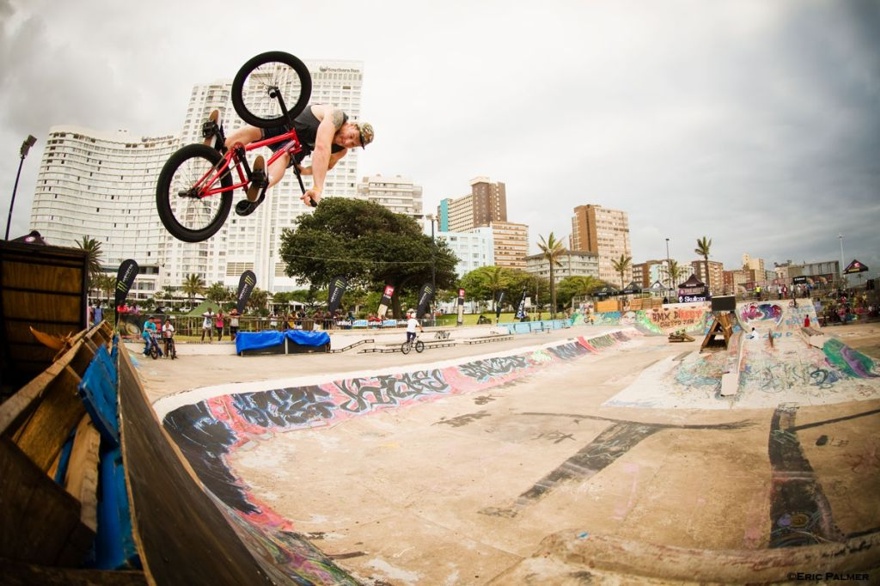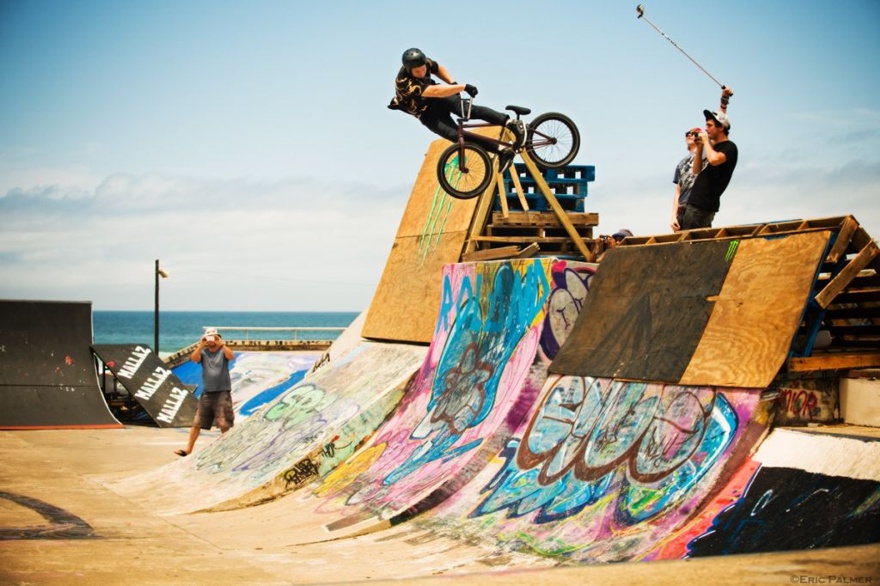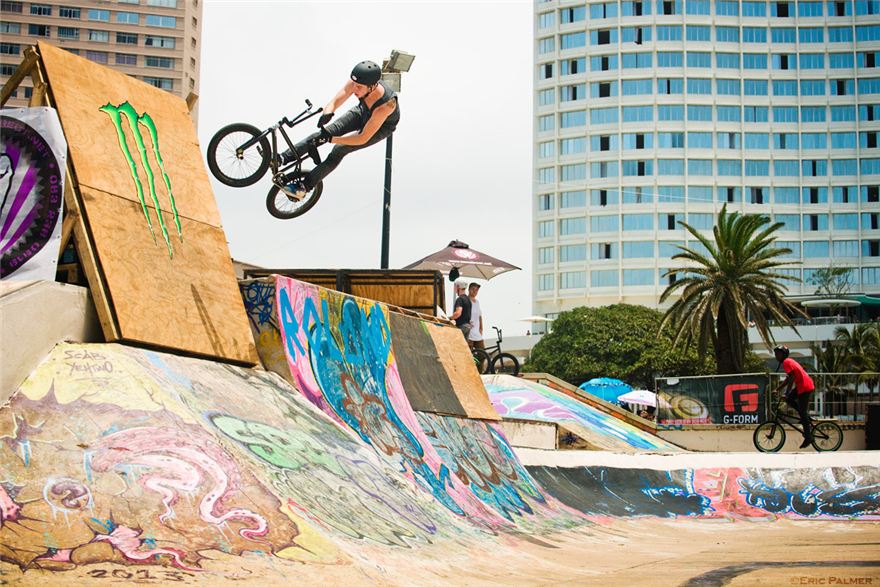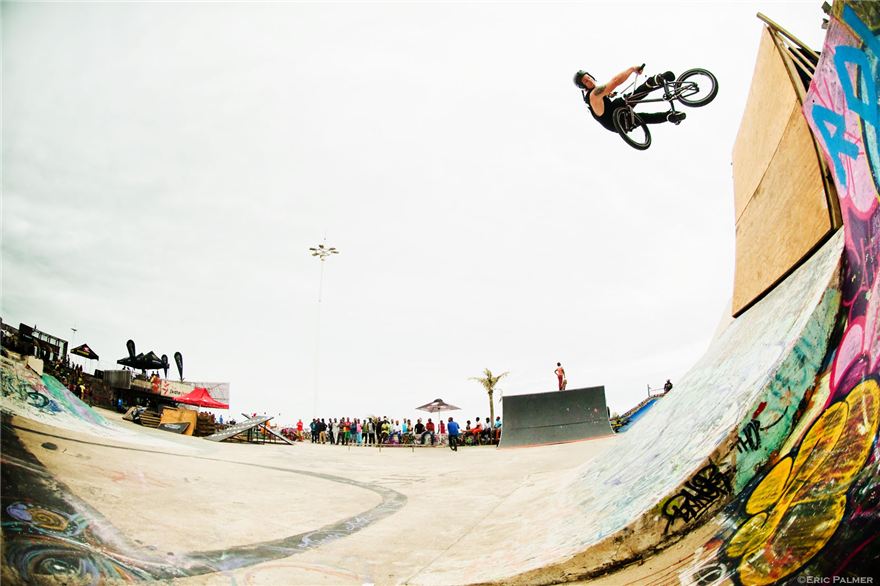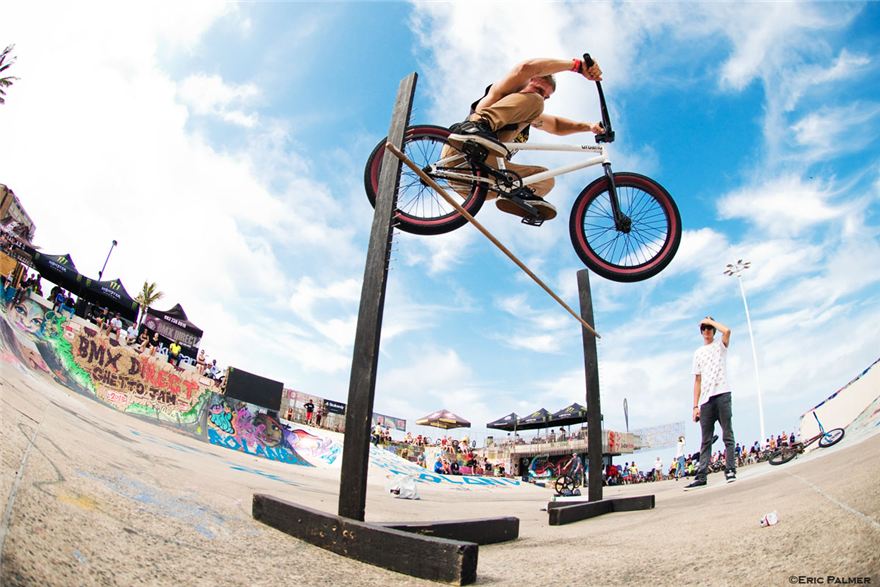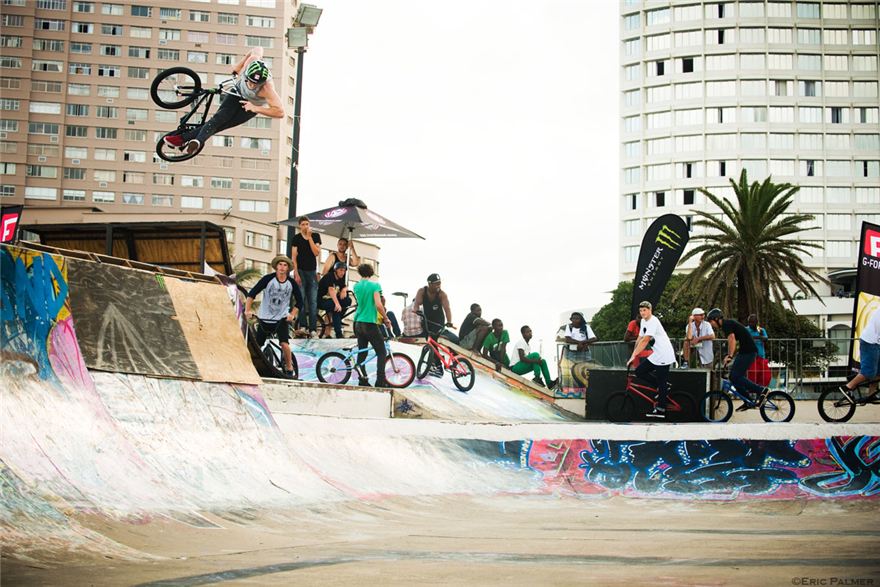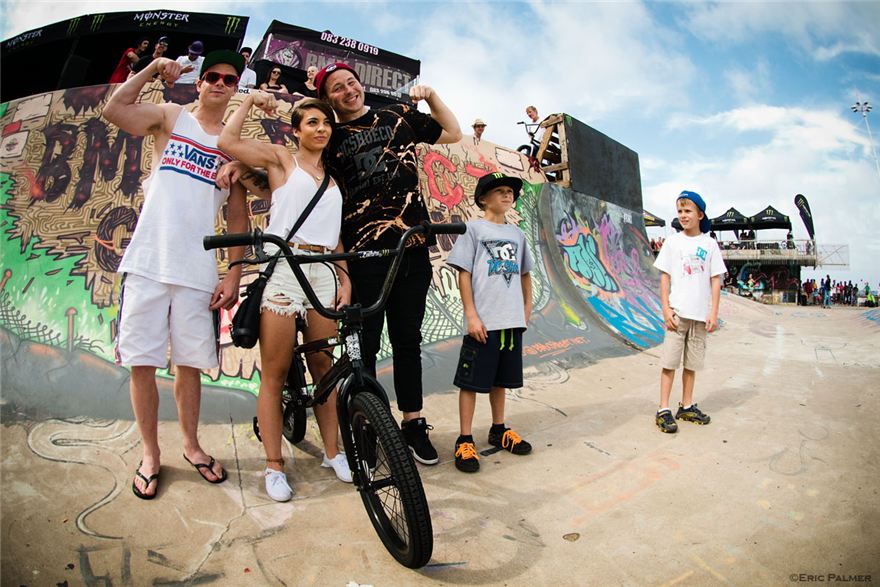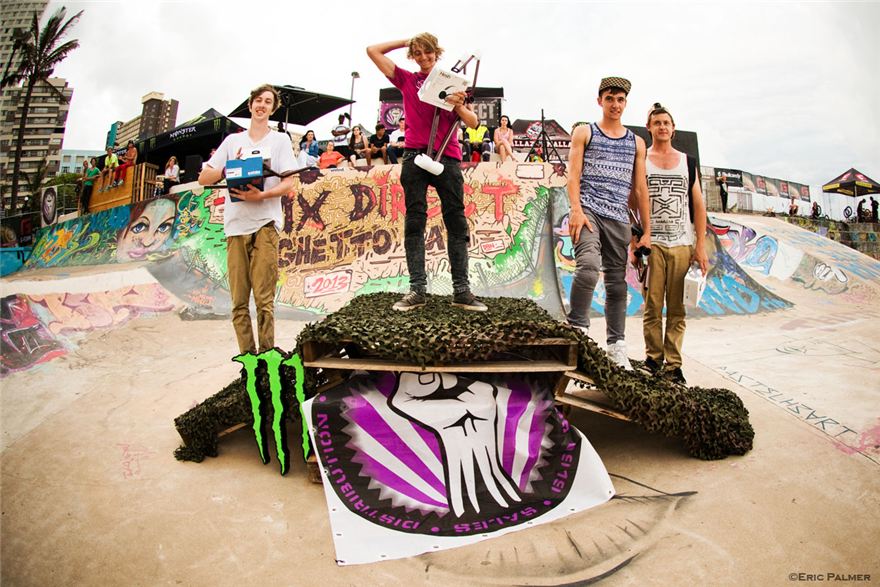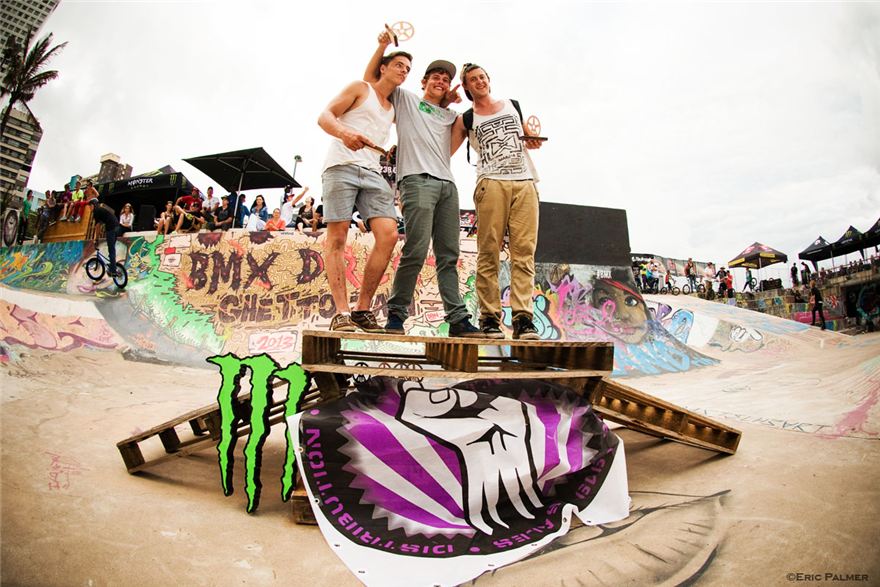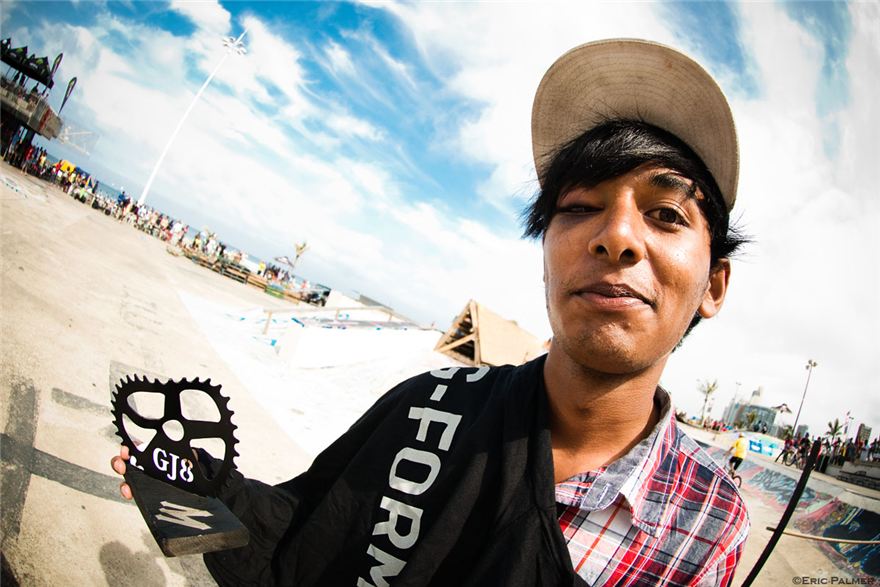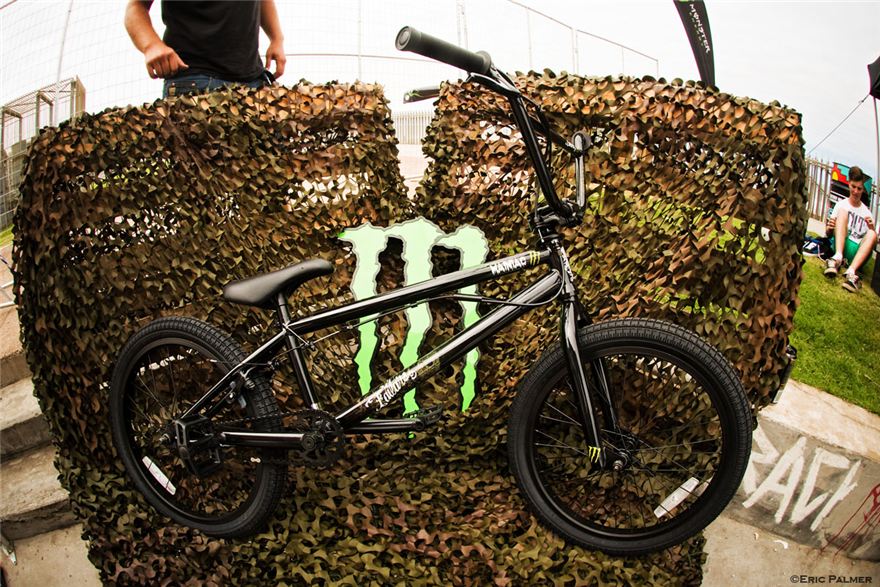 Shout out to Eric Palmer for always getting the best photos!