I guess now is a good time as any to break the news…
Turns out, this ended up being the last riding session at the BMX Direct warehouse. When Stu and I first started speaking about it there were no other reasons other than a birthday get together. All the regular dirtbin locals pulled in and rode the parking area for a couple hours till it got dark. We had a grand ole time getting fat and rowdy around the braai.
A nice guy by the name of Curtis from Road Kill Industries (out of Kimberly)showed up with an extra special box of treats for us. My sweet tooth got the better of me and I ended up with a terrible headache for the remainder of the night. (I actually struggled to ride the next day too 🙂 )
Thanks to everyone that pulled through and to those who brought cake, its been a while since we have done it like that!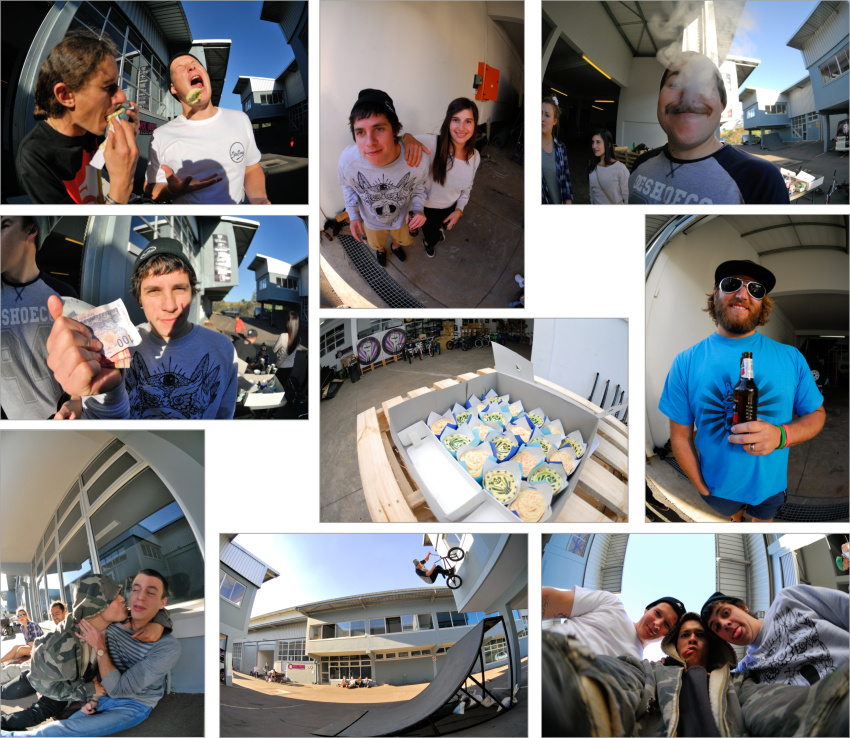 Anyway, as it turns out that this was to be the last time any of us would be riding the setup at the warehouse. Let me explain; the past 2 weeks have been almost surreal… I spotted a real nice opportunity for a shop front premises about 2 minutes walk from my second home from home, the Beach Front skatepark.
I tentatively put the word out for someone to take over my current lease agreement at Unit 20. Lets just say I was VERY surprised when I received a call back from an interested party!
2 weeks later, Bobs your Uncle- agreements are met, leases are signed and we are about 50 percent moved into the new place over at the Mangrove Beach Center. Lanie eh?! I guess there isn't much more to say at this point other than watch this space- we be finally 'creepin on ah come up'.