Here is my story from my recent trip to Japan! This story taken from the 1st issue of our local BMX Zine "Issue Won"

I arrived at Narita Airport after what must have been one of the worst flights I had ever experienced. It was already 8pm and I had not even collected my luggage yet. Damn airlines. None the less I was in Japan again, and I was mad-face stoked! You see I had been planning this trip for most of the year already and nothing was going to get me down! Tonight it was the 18th Anniversary Party of a Japanese Flatland clothing brand; 430. As with most things BMX, its a bunch of friends doing what they love, and tonight was a huge celebration of the years accomplishments as riders and as a successful brand. I had partied with these guys the year before and oh-man, it gets wild!
Skip forward an hour-and-a-half and I was 3 train rides, and a taxi trip deep into downtown Tokyo. I was still good for time though as the party only kicks off at 11pm, well, it is more of a show first and then an after-party- if you get my meaning. Imagine a night club packed and pumping with hundreds of people out for a good time. You know you're in for a good time when you have some Pro BMX flatland riders in the mix, crazy freestyle dancing with skipping ropes, awesome hip-hop music, Mc's battling it out and even a dude with sword!(I have the video on my phone somewhere!)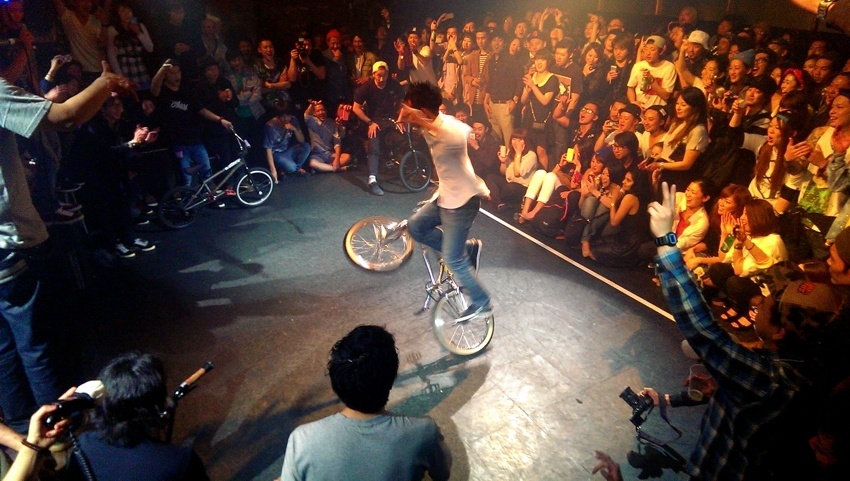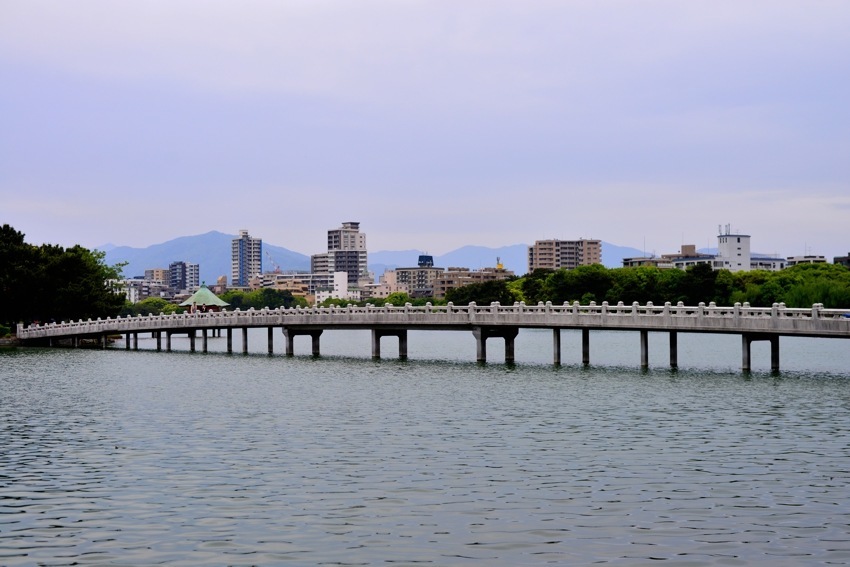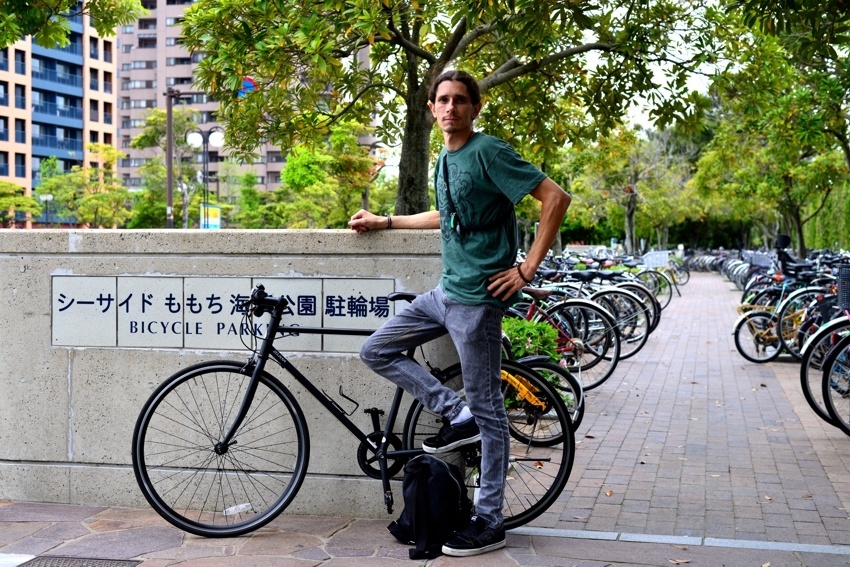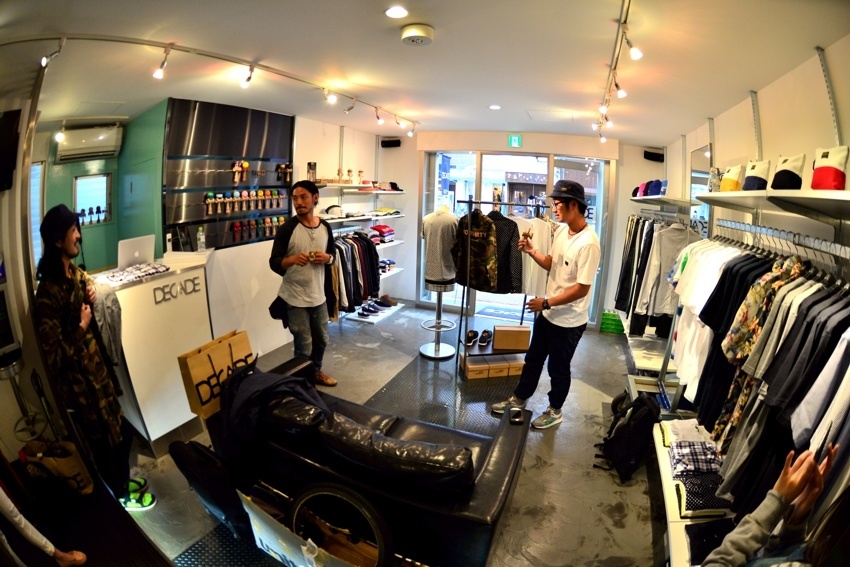 I decided I would travel alot more this time around to make the most of my time in Japan. Last year I spent all my time in Tokyo, exploring and riding the city streets and meeting with many different riders and crews. It was great because I got to learn the ins and outs of the city and could get around easier(and cheaper) the next time around.
Part of the reason why I was late into Narita was because the flight from Fukuoka was delayed. Fukuoka is a sleepy City on one of the main southern Islands(Kyushu) of Japan. My stopover allowed me for a few hours of getting around the city on a hired bike. I sampled some food and scouted about for some other riders to connect with. It was a Tuesday, so I didn't have much luck with everyone being at work or school. Fukuoka is very green and very tidy. There are some really nice looking beaches too!
Tokyo is a blast, but I decided to keep it a short stay. It has an amazing flatland scene, the food is unbelievably diverse and it is a City that truly, never sleeps. At first the people seem hard and unapproachable, but that's a norm with most big cities. Once you figure out how to get past the language issue; which usually takes a smile and greeting "Konnichiwa!" or a "can you help me…" with a lost look on your mug; things get easier. It almost became second nature to strike up conversation this way. You won't believe how many young ladies you can meet this way!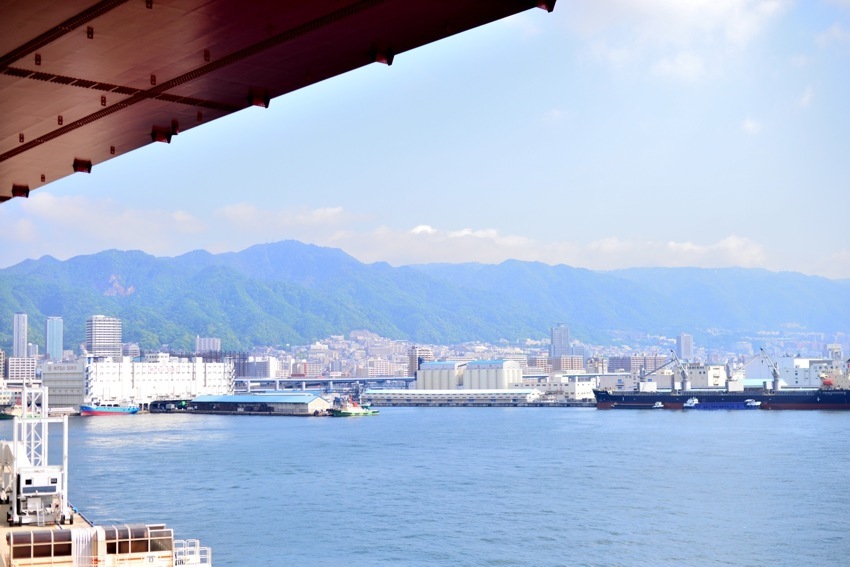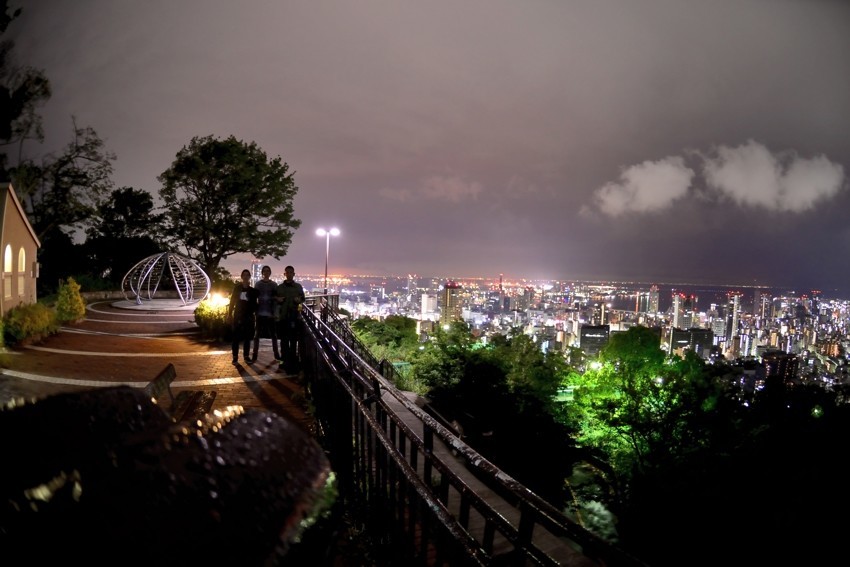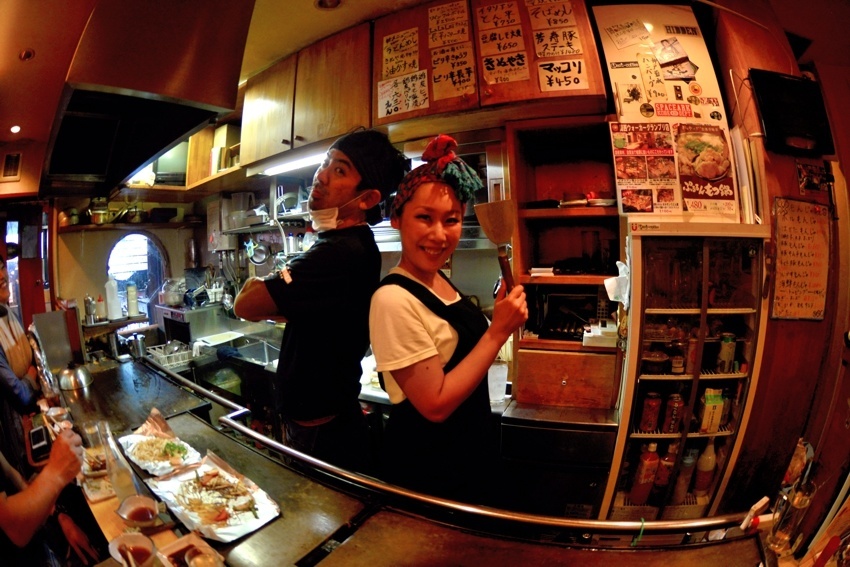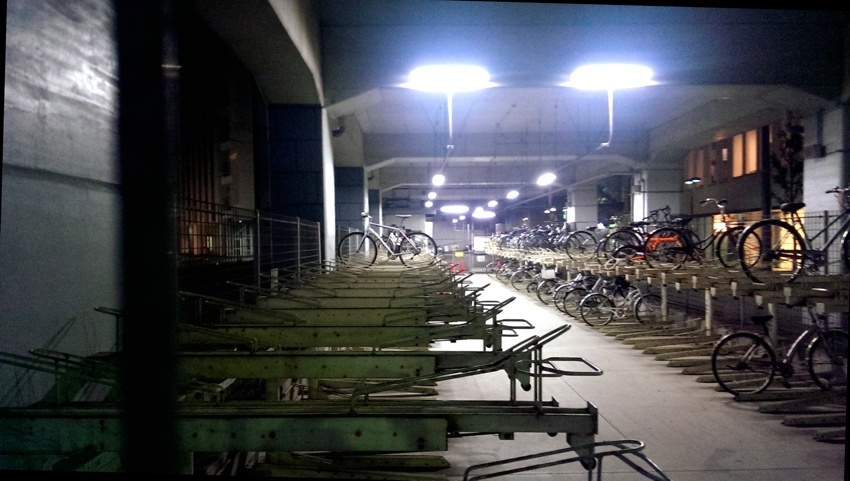 I found the best way to sample the local life is to immerse yourself in it, and what better way than ask someone of they have already eaten(the Japanese eat all the time!) and ask for a suggestion of where to go. Or even be a little forward and ask if you could join them, what have you got to loose?! I did this numerous times and found myself in many a restaurant, club, supermarket with a random local person that could barely speak English! Not so unapproachable after all!
The Japanese have a history steeped in dignity and respect for one another. I found it refreshing how manners and being considerate for one another is commonplace. For example, when you walk into a business place, the person behind the counter would greet you directly- welcoming your to his/her store, same when you leave the shop, you are thanked for visiting.
I got word of a contest happening down in Nagasaki over the weekend. I made some moves with a friend I had made in Tokyo. Hiroshi knows the local scene very well and rides flatland too. I arrived at the contest only to find out that Hiroshi had already pre-registered the 2 of us to ride in the open Expert Class. I had no choice but to throw the beast together and get warmed up! The last time I rode in a contest or under-pressure like that was in the U.K, 15 years ago! I had a shit-ton of fun that day, I don't think any of the locals had ever seen a skinny white boy ride so badly!
The venue for the contest was right on the sea side, set between these awesome rolling green hills and the ocean. Nagasaki is pretty close to Fukuoka, and that's where the after party was taking place. I didn't get to sleep at all that night and very little the next night, the dudes from Nagasaki love to eat, drink and hang out till all hours. At one point I was cruising the streets on my bike at 5am in search of somewhere to sleep. Fukuoka the second time round was nothing like the first visit!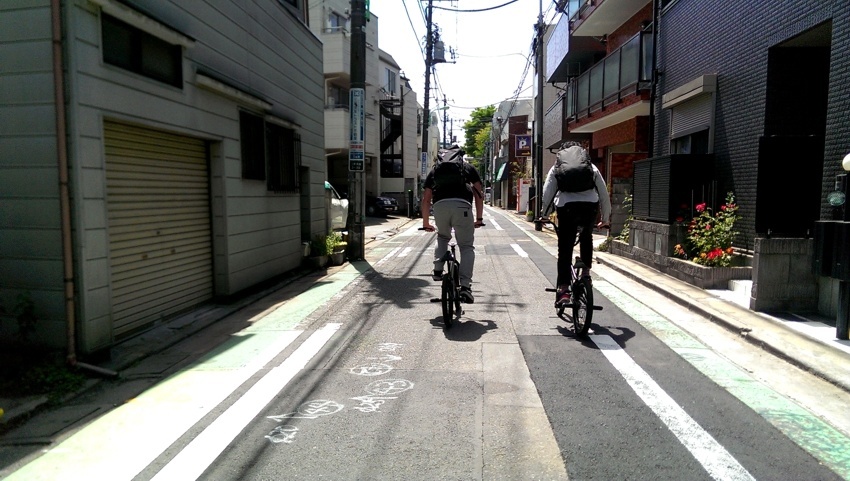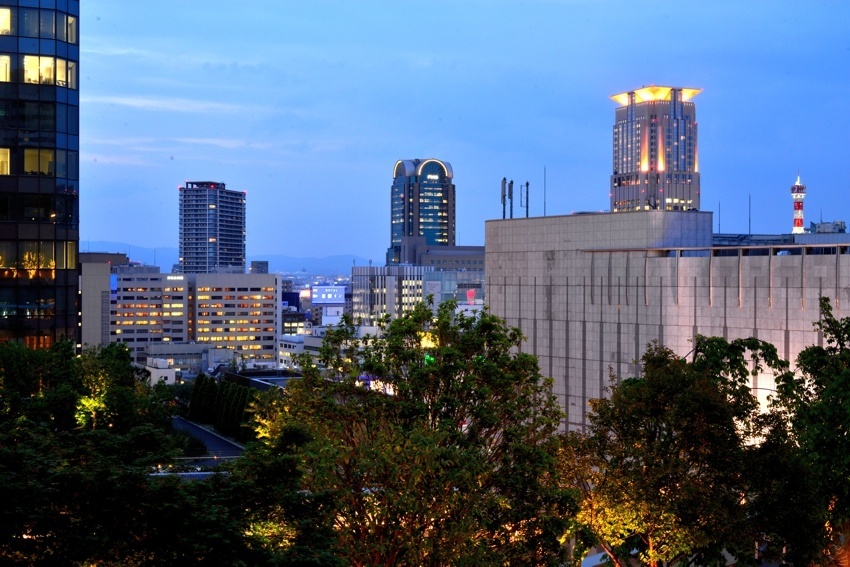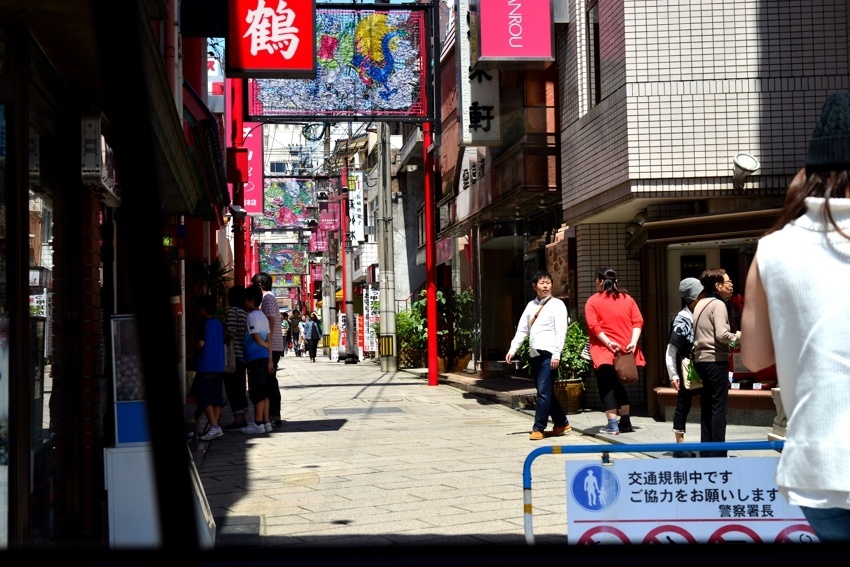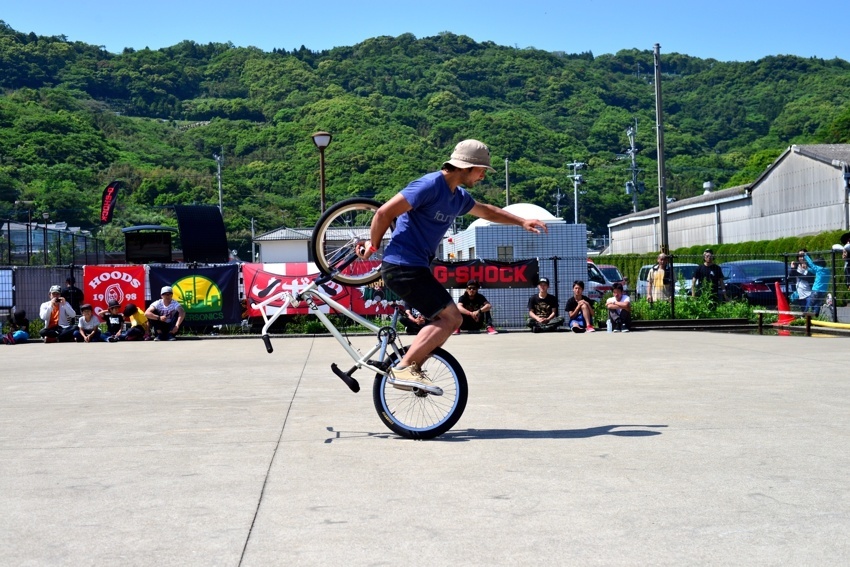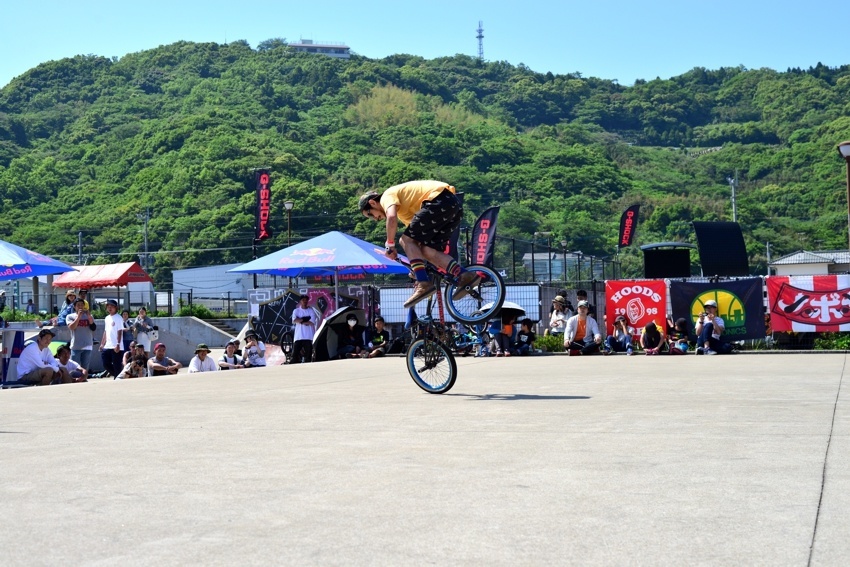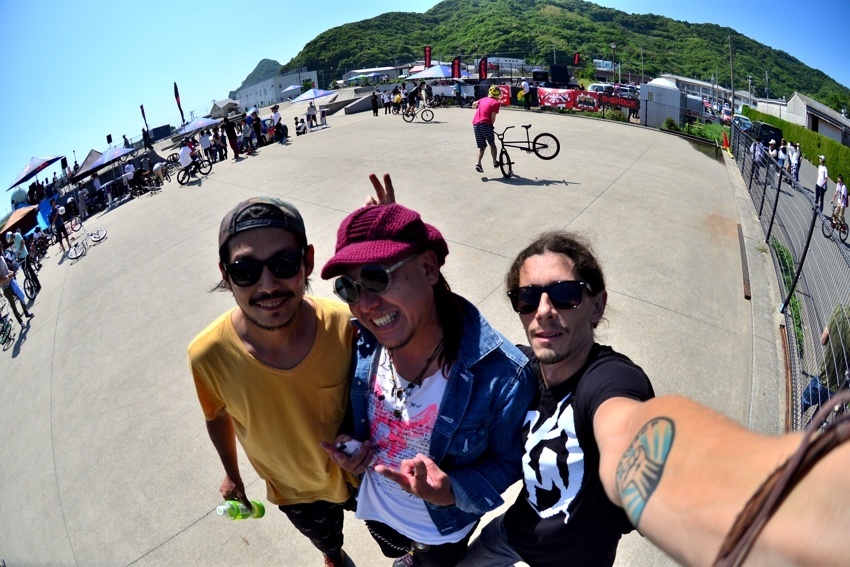 I hooked a sweet deal on a flight from Fukuoka to Kobe and checked into a Capsule Hotel. I got in contact with some friends of friends, they showed me around the city a little. The "Kobe beef" steak is exactly as expensive as they say it is, I did manage to sample a little as well as some of the other local foods they had to offer. Kobe is a place I could live. The pace is slow and the weather nice. Feels alot like a small town but with a big city nearby….and that's exactly what it is. Osaka is across the bay from Kobe, and Osaka is huge. I was flying out of Osaka the next day so I decided to make my way across the Bay. Osaka feels like a very clean, very no-nonsense, have your money ready, business as usual kind of city. I did some shopping, found the only decent coffee shop in all of Japan, and got propositioned for some dinner with a random girl at the train station- she wanted help translating for some friends. Lucky I was hungry and spoke English!