This Feature taken from Issue Won #1. Started from the necessity of the lack of freestyle parts and accessories in South Africa.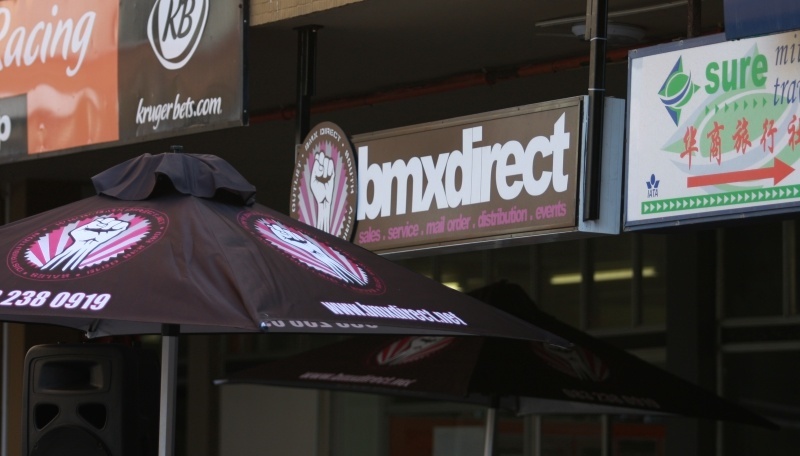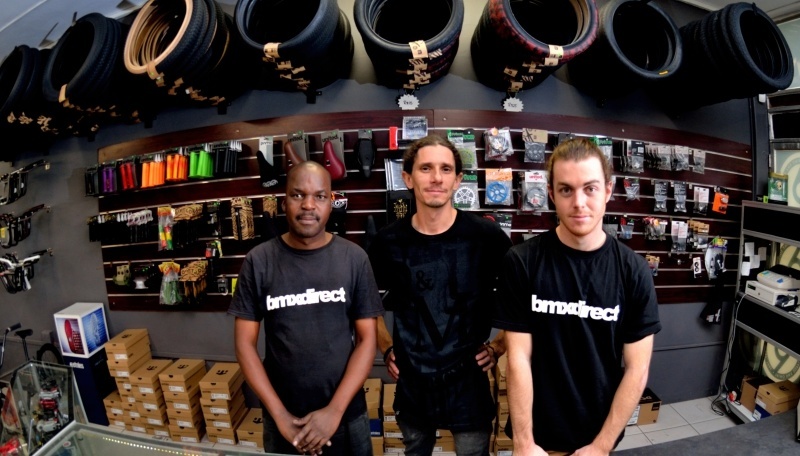 BMX Direct has come a long way from selling out the back of a car at the BMX race tracks more than 15 years ago. In any kind of business that is a long time. In BMX it's an age. That is a lot of bikes and riders touched by this small business operating in Durban.
Although it began as a one man band, BMX Direct is run by 3 guys; founder Schögn Lee aka Mr Hankey. Schögn takes care of the day to day stuff as well as the imports and distribution, website, video and media. He makes sure you get the finest brands and parts available in the BMX market place. Dane runs the Mail-Order department, and also takes care of you if you stop by the shop for something, if you want free stickers, he's your man. Leonard is the mechanic and does a bloody good job of re-building your wheels, greasing your headset or anything else you may need done on your bike.
BMX Direct is still the only BMX shop on the continent, not only do they supply riders all over the Africa but also selected bike stores in South Africa, Namibia and Botswana. Visit them today:
BMX Direct, Shop 27 Mangrove Beach Center. Corner of Playfair and Somtseu rd, North Beach, Durban. South Africa
Call: (+27) 083 238 0919 or visit their webstore/ news blog: https://bmxdirect.net