From the first issue of the new, free 'Issue One' magazine, is a Photo Feature showcasing a bunch of rad photo's to go along with A.T's mean street accomplishments.
I hate seeing friends suffer, and Andrew was uncomfortable. This gap was unusually ballsy for Andrew(Taylor). You see, he had been eyeballing it for a long time, and when it finally came to getting it done, it was already very dark and he was far from his comfort zone. Unfortunately for him, I wasn't happy with the first attempt, my timing was shitty on the photo. Like a true soldier he rolled back up that old iron bridge and nailed it higher, and cleaner than the first go. Well done mate. Well done.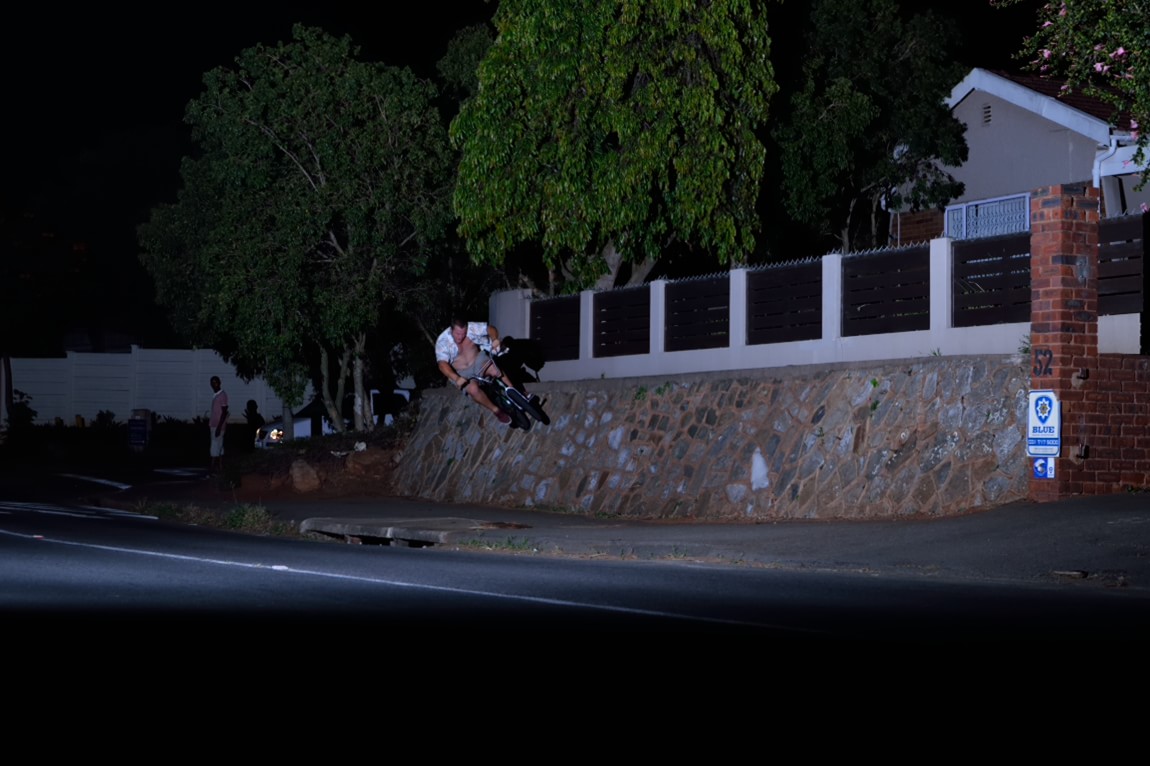 It's summer in Durban! Hot, humid, pitch black, shirt open. High speed bumpy-wall ride up in Glenmore.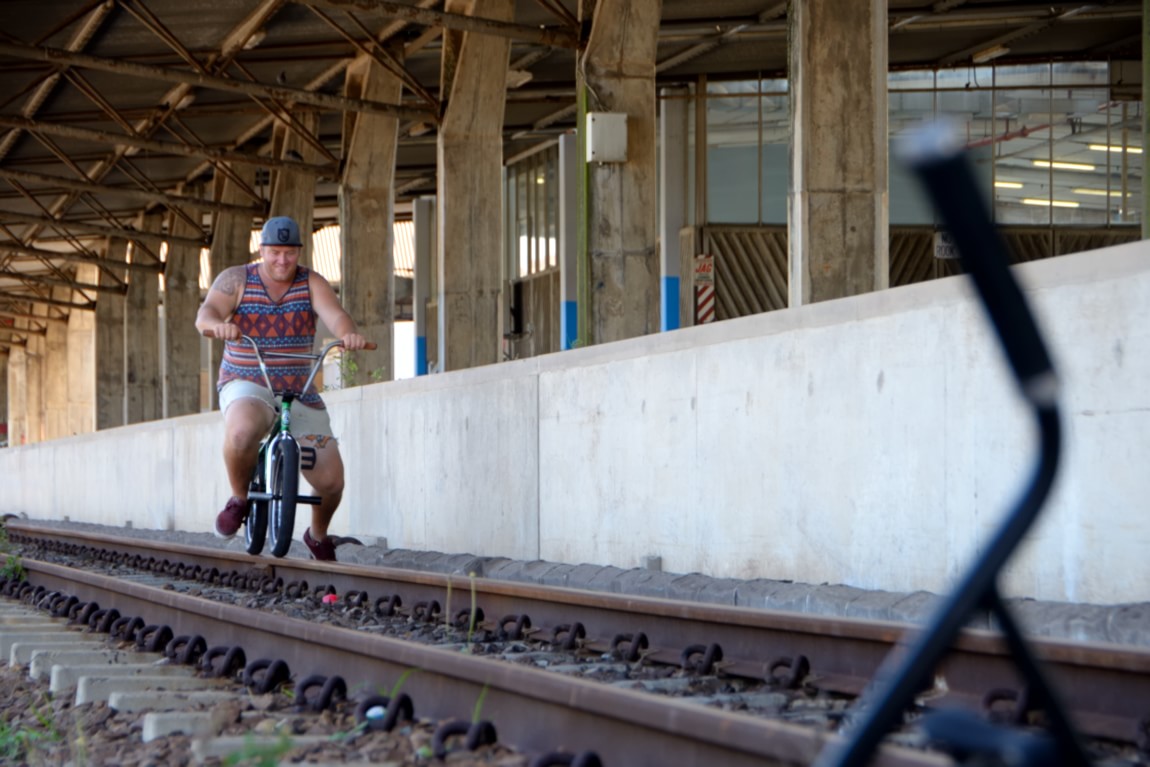 Chillin'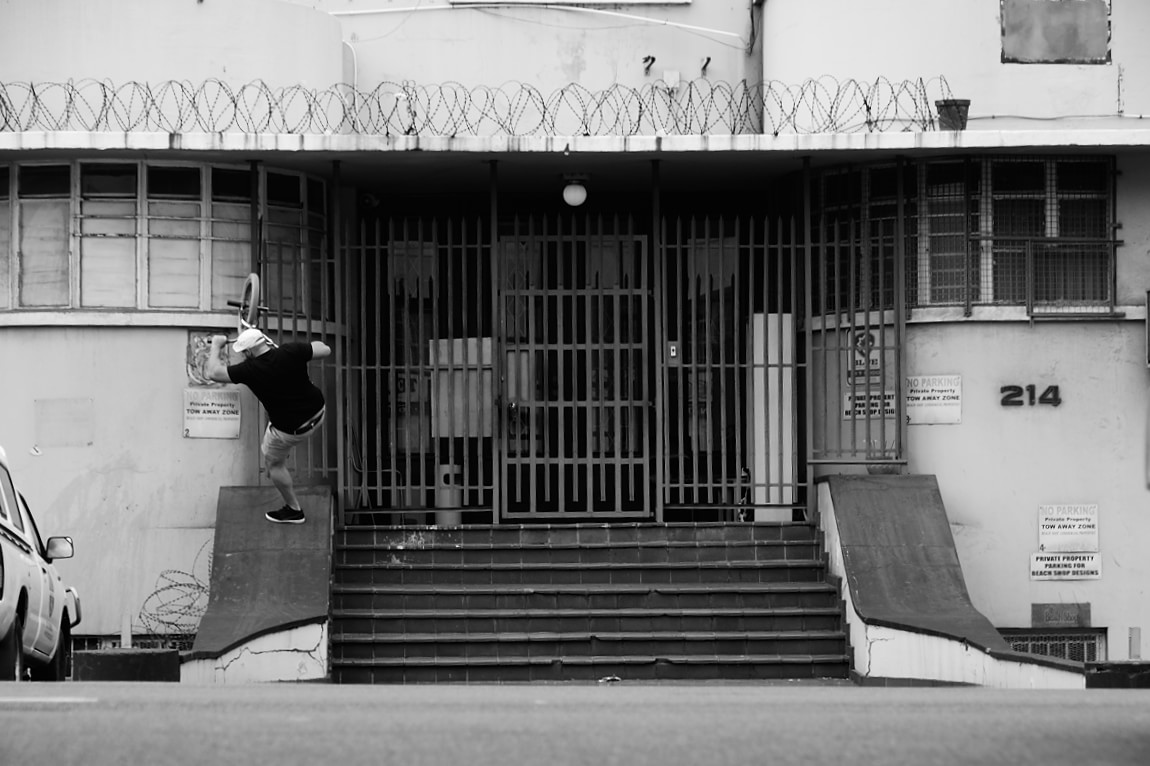 Fun fast plant down in Umbilo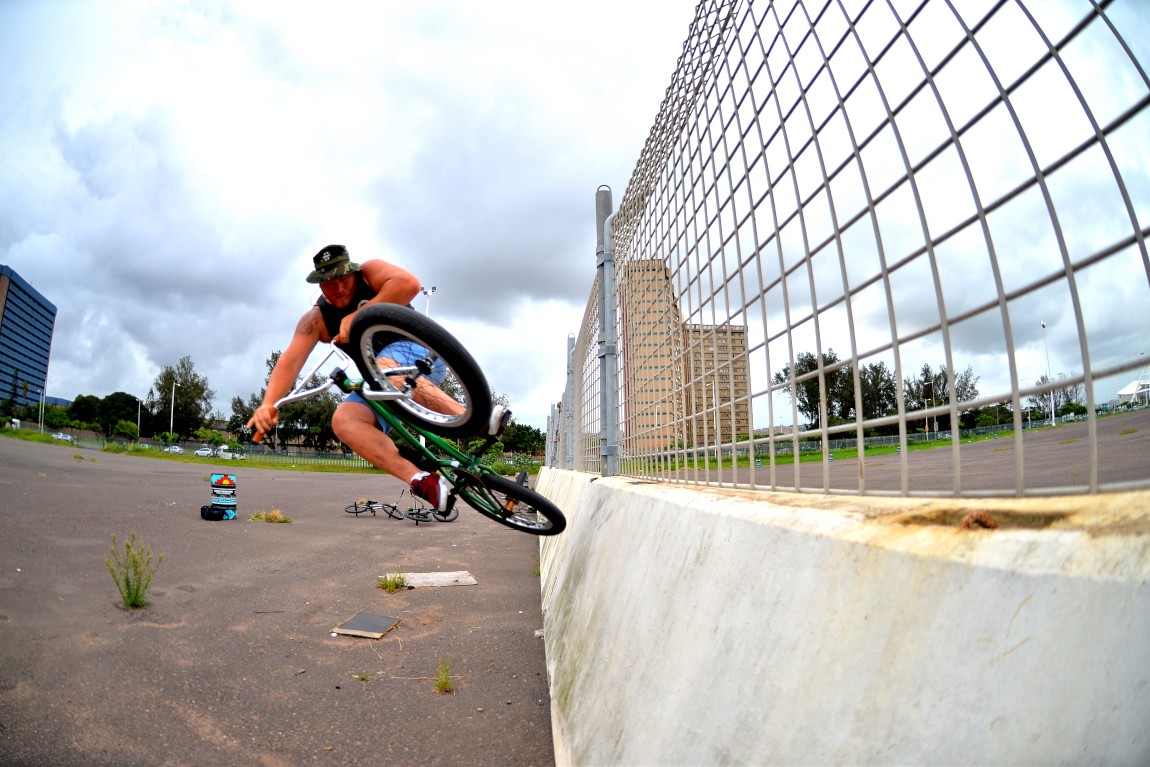 Flattie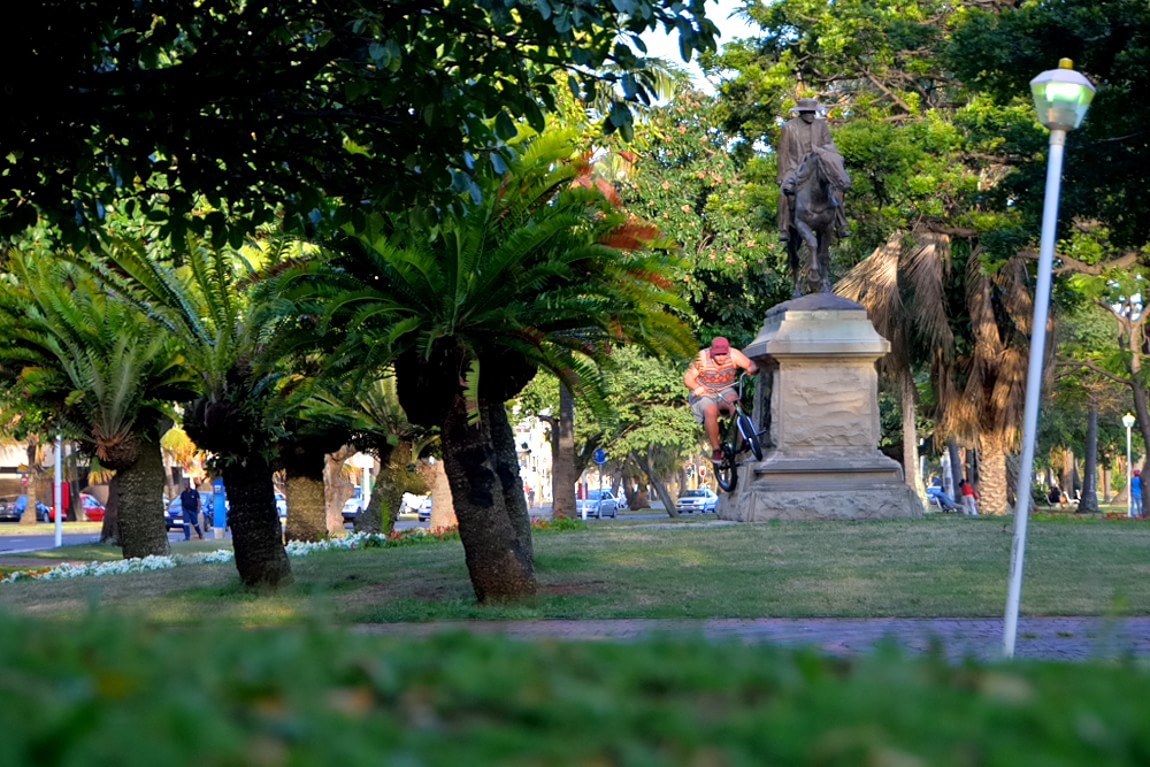 Heavy Grindage. Dick King Statue Durban.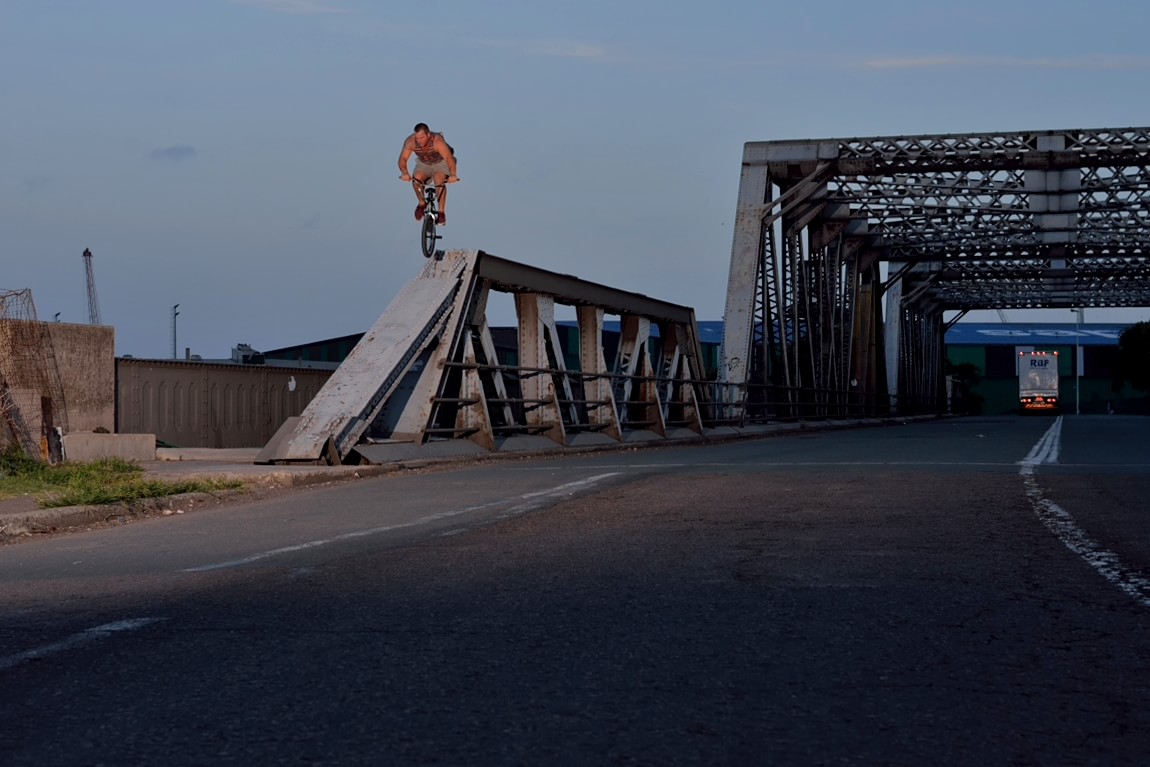 One helluva sketchy gap. AT has it sorted.
Photo's by Schogn Lee