Basic flat-ground tricks are the core of any of the BMX disciplines out there. No matter the level of progression you are at, you should atleast have a few of these basic tricks on lock. Here are 5 basic tricks (+ 3 more)you should spend some time getting dialed in!

Spend a few minutes each day on atleast one of these tricks and you will see your self improving faster than you can tie your own shoe laces. If you have been to Durban anytime in the last 10 or so years you would have seen me kicking around using some of the tricks covered in this feature. Each of these tricks will help you build your skills to the next level, it's time to brush up a little or learn something fun!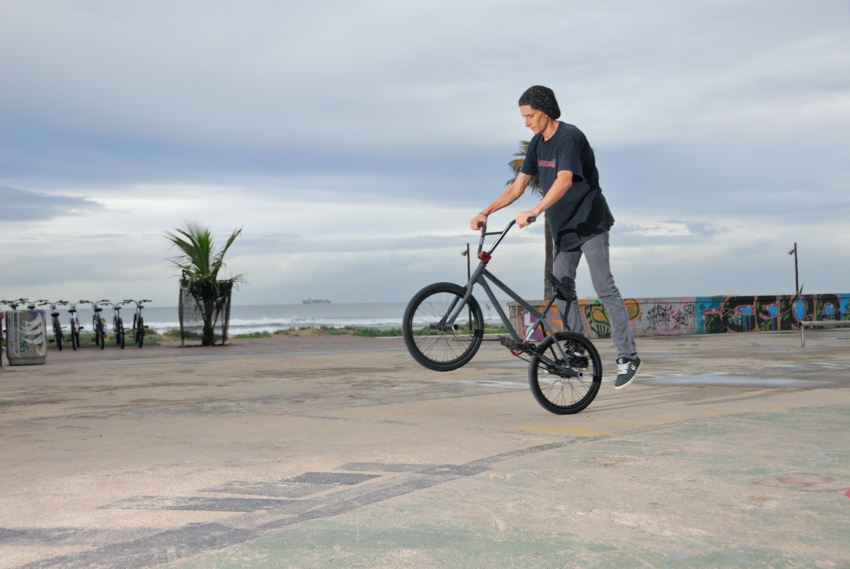 The peg manual or Dork Wheelie. Every kid with back pegs has tried this one, it's fun 'cos you can pretty much do it anywhere, on the deck of a ramp, up a pavement or driveway or even if its just down the street to impress the girl next door…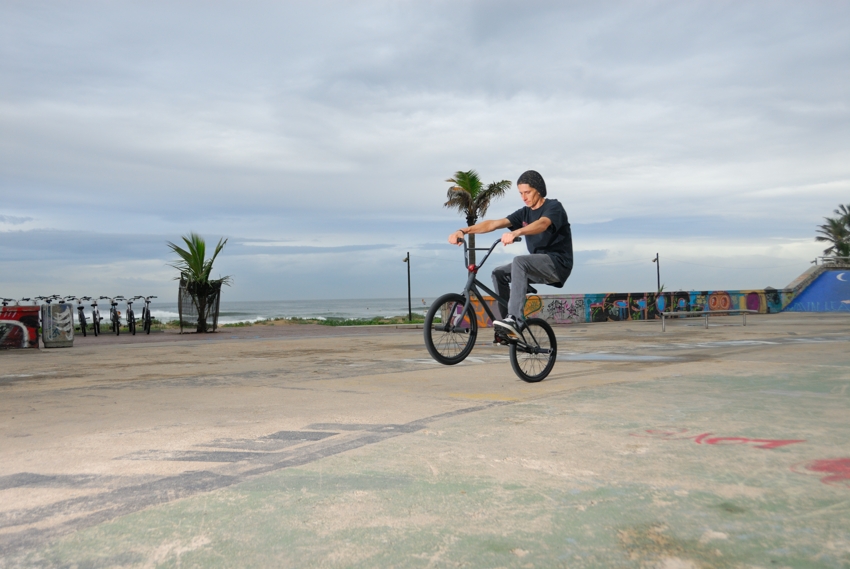 The Manual. I'm really lousy at this, you have to have a heap of patience and the reflexes of a meerkat. The trick is to get as low over the back wheel as possible!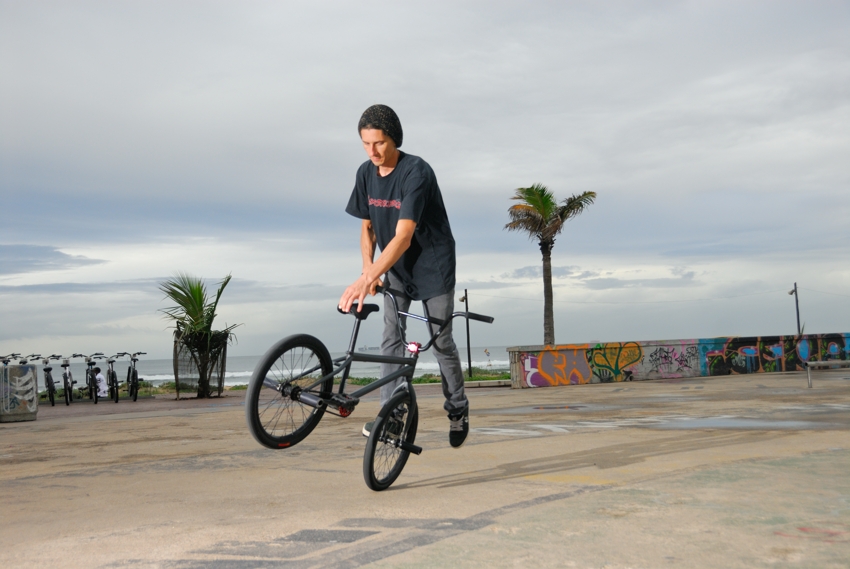 One of my favorites and the cornerstone of every flatlanders bag of tricks is the Steamroller. Going forward (or backwards)with one foot on the peg, one hand on the seat and the other on the bars for control. Push forward slowly and control your direction/ balance by sliding the back-end to the left or right to counter balance. It will take a while but the payoff is that there are so many combo's in and out of this.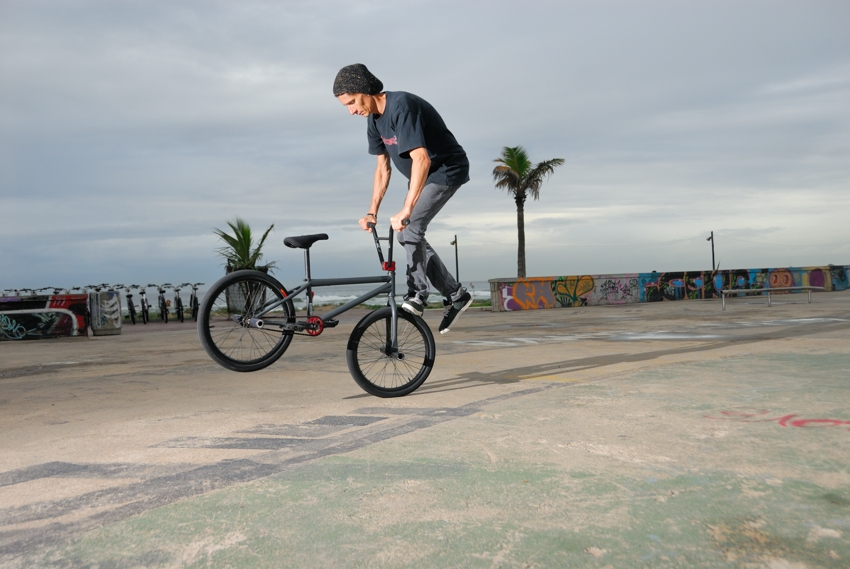 The one that every new rider wants to learn. Foot jam tailwhips is one trick you can learn in your driveway or at the skatepark, don't forget to get in the way of the skaters, they love watching BMX!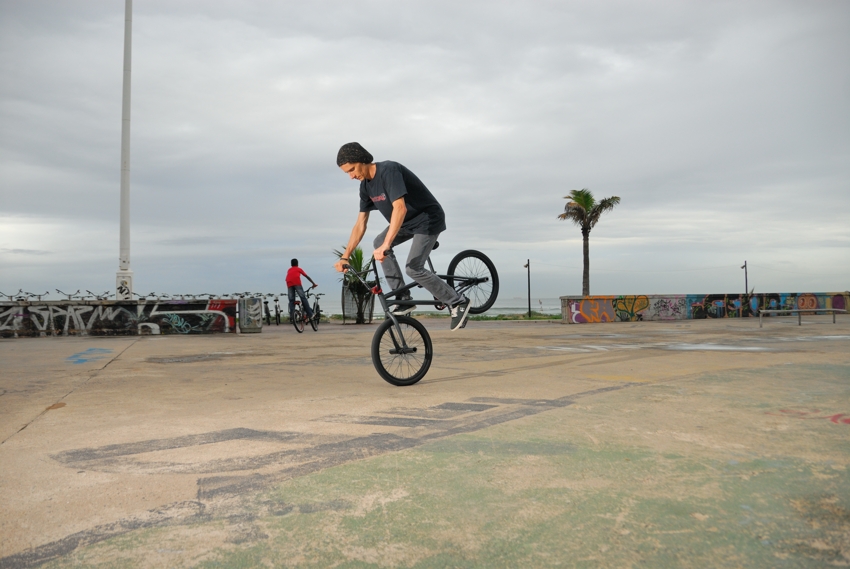 Squeekers are very similar to a footjam; here you do the footjam and then press on the tyre with your foot and press backwards firmly, then bring your foot back to the tyre to push or scuff back again. Continuing this will see you rolling backwards on either the front peg or pedal.

Well thats your 5 basics. Master them then the next few should be easier to master. Slightly more difficult but still alot of fun to learn and progress on….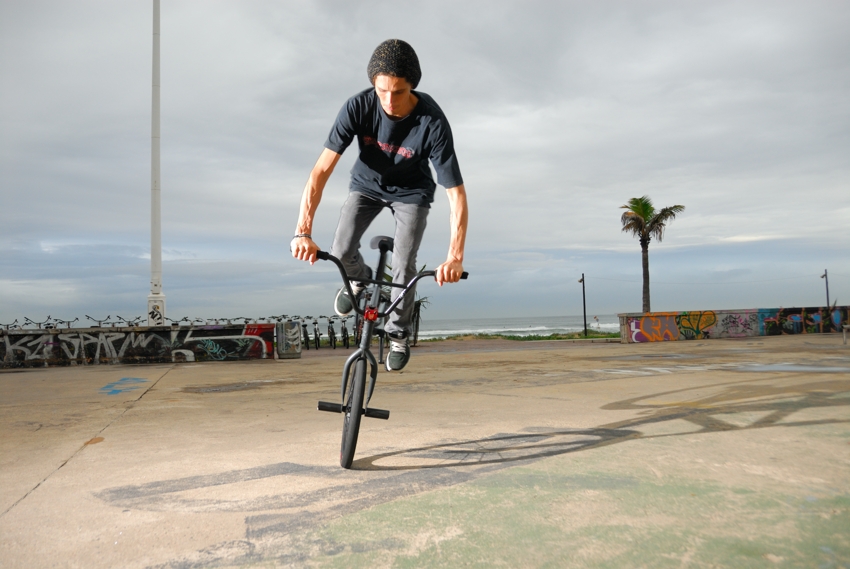 The G-Turn! So much fun throwing yourself all over the place with this! Scoop your back wheel around and nose dive as much as possible till you literally start falling over to the side, pull around a little and land lightly on your back while coming out fakie. This will give you great front end control for many other tricks.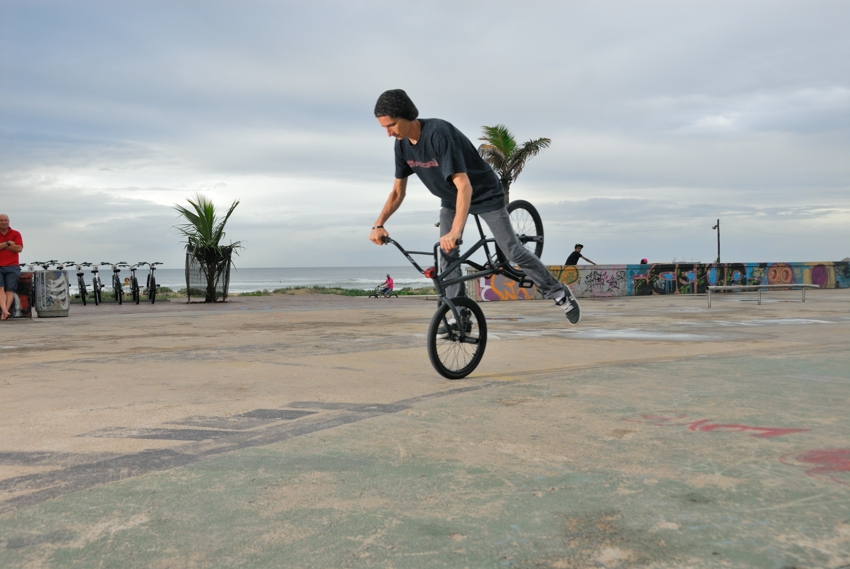 The Hang 5. You really need a lot of time and bike control with this one. Theres no sure tip to getting this dialed other than to try looking forward (or lifting your chin)as soon as you get the 'hang' of it.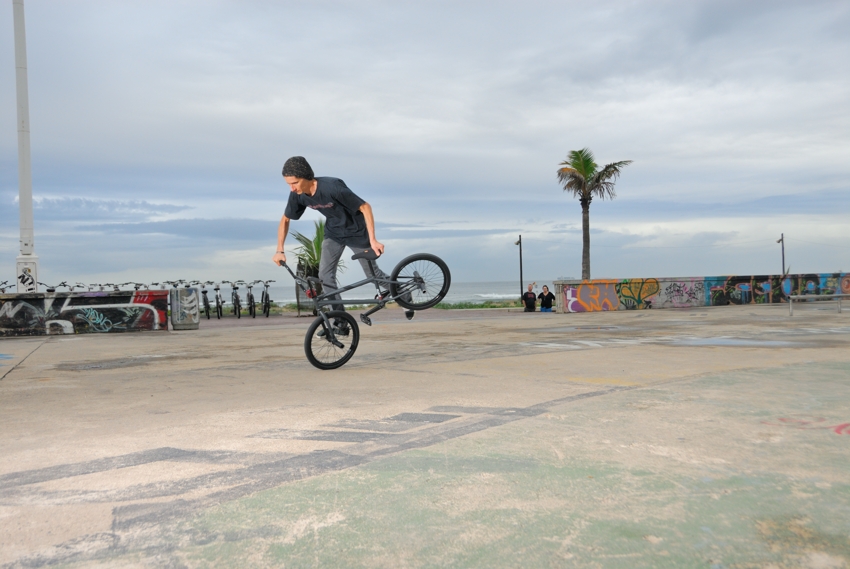 The Karl Kruizer. These are really fun but take a helluva time getting dialed in. After you get these right; Rambo will envy your forearms and your calf muscles will be rock hard like a Russian gymnasts!
Shout out to Etnies S.A for making this happen and Dane for helping with the photo's!