"Schogn Lee from South Africa kindly got in contact with a fresh interview with contest machine, Pakphum Poosa-Art aka Toon for FM. Toon has had a great year on the contest scene already, making finals at Voodoo and Real City Spin back to back. Schogn catches up with him to see where he's at, and learn a lil' something about him. Enjoy!" – http://www.flatmattersonline.com/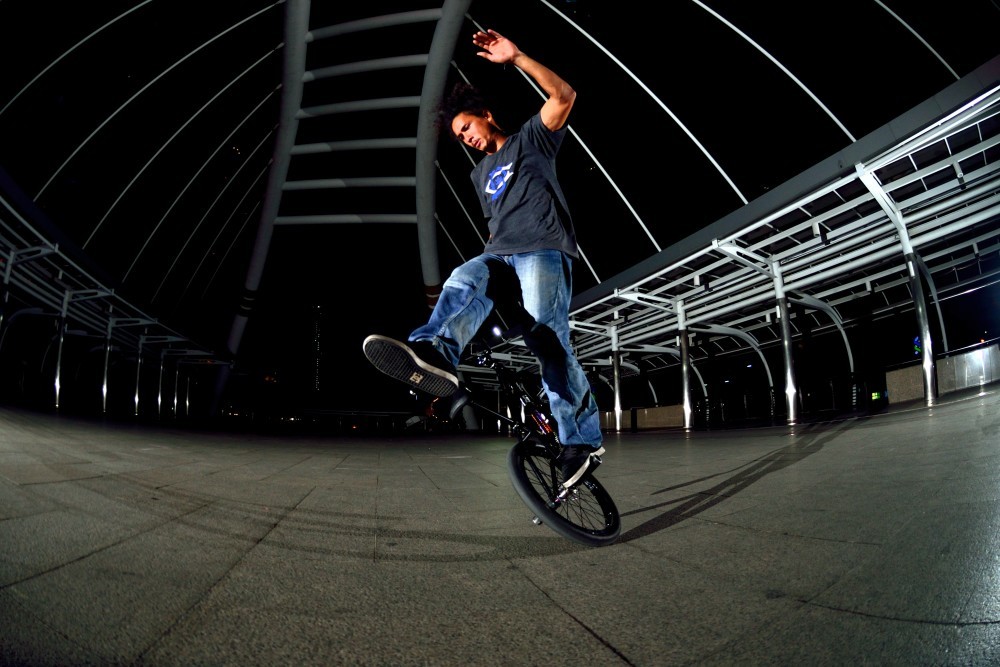 Your Name, Age and where you live?
Hello Schogn, first of all thank you very much for your interview. My name is PAKPHUM POOSA-ART (Nickname : Toon) I am 31 years old. I live in Bangkok, Thailand.
Tell us about your daily routine?
I am always up early in the morning, then I go to my riding spot for the morning session. I am riding almost every day- usually, 5 days a week.
How long do you ride/train for?
I ride 4-5 hours a day. Morning and afternoon sessions. I am training for some tricks that I want to do, I want to challenge myself how far I can take my skill. There are so many tricks that I want to learn. Flatland is an infinity piece.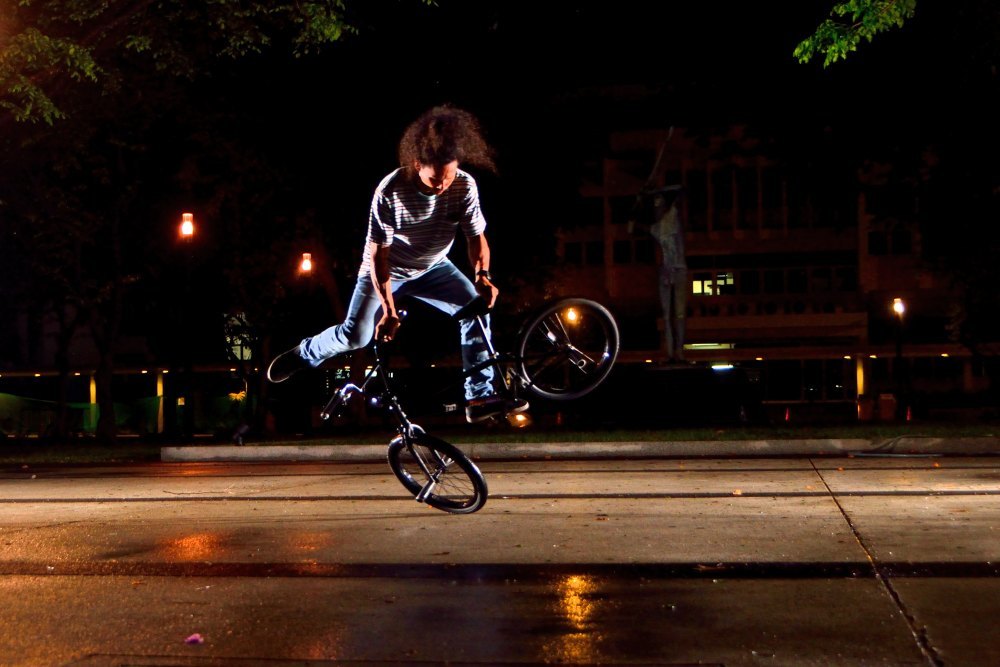 It's rainy season in Thailand right now, how is that treating you? Finding it hard to ride, or do you have an underground place?
If it rains, I will ride under the bridge or sometimes I go to the undercover spot.
The scene in Thailand seems very active, many demo's going on and riders posting photo's very often. How is the scene out there?
The scene in Thailand is coming better because some senior riders are back on their bikes. It is good that they can help to motivate young and new riders to come out to ride.
And our team "DOUBLE CONTROL" tries to create the Flatland activity for encourage any riders come to ride together. There are not too many demo's, but last month my friends and I (10riders) got the invite from webmaster siambmx.com to go to demo together at a big party.
Do you think it is growing and the level progressing?
Yes, it is growing step by step. A little bit slow, but it still ok.
You regularly organize and host a flatland contests in Bangkok, do you plan to have again?
Yes, my friend and I organize flatland contest in Bangkok called "DOUBLE CONTROL FLAT"
Here's the Double Control Flat video from the last time: http://doublecontrolbmx.blogspot.com/p/double-control-flat_17.html
We don't have plans for this year, but next year we will try do it again. We hope you will come to join our contest!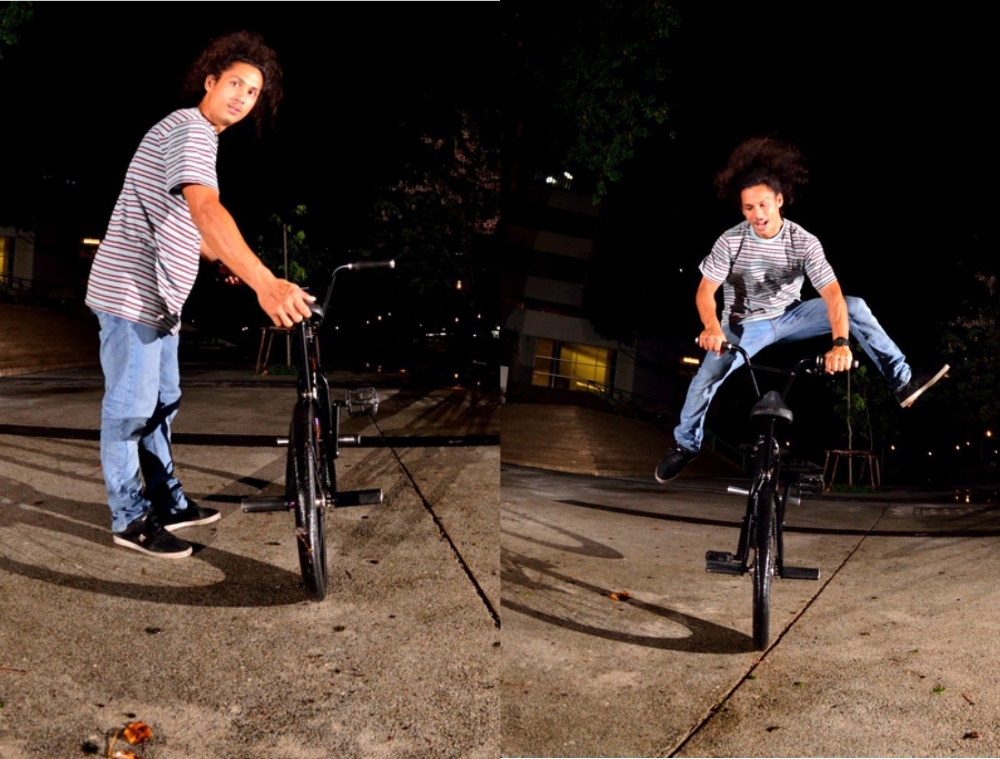 How many riders do you have enter these events?
Maybe 50 riders, but this year there is no event planned.
How many years have you been riding flatland?
I have been riding for 15 years.
How was your trip to the USA? It looks like you had a great time!
Last year I got a USA visa. This is good thing for me and good for my future that I can go to join the contests in the USA. Yes, it is a very good time and good memories for me.
Where did you visit, how long where you there for?
Last year I got to go to California for 20 days, riding and relaxing at Woodward West before returning to compete at the Asian Beach Games in Phuket, Thailand.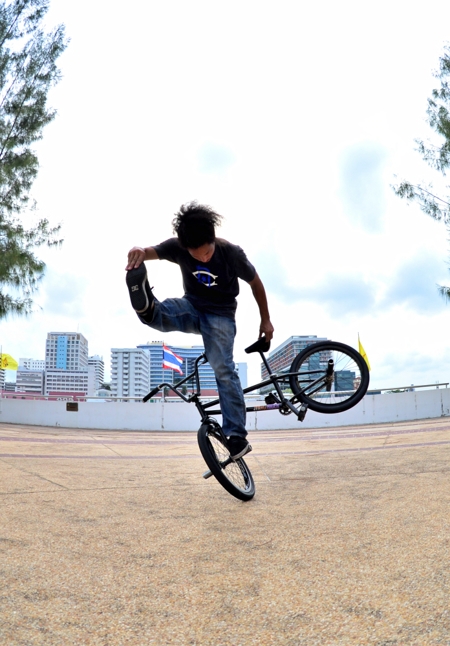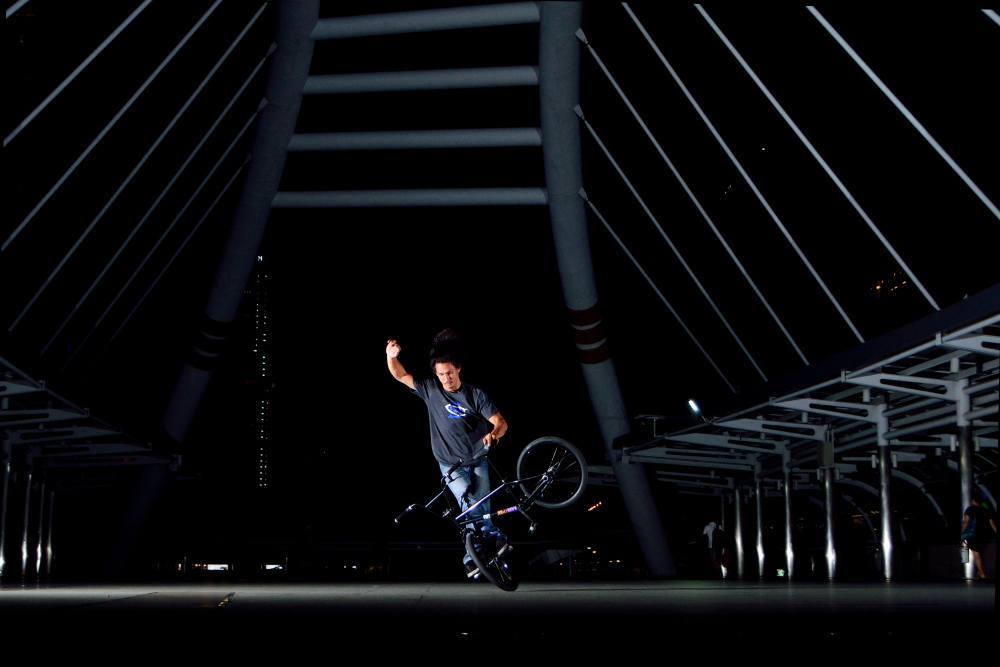 You did really well at Voodoo Jam, it looked like a really fun contest to be at! How was it competing against some of the Worlds top Pro's?
This is my first time to go to the contest in USA with the warm welcome. I am very excited to ride there. Great time!!! Thank you very much to Scott Obrien.
What was the highlight of the Voodoo Jam weekend for you?
The highlight for me is the moment that Terry Adams give his bike away to the kid. That was the best moment ever.
Tell me about Double Control?
Double Control is the crew of the riders who love to ride and dedicate for support Thailand flatland scene. It is the real Thai style Flatland rider.
Any other plans worth mentioning for the rest of the year?
Have fun and develop my riding skill on my very small bike and join the contests as much as I can.
Shout outs?
Thank you very much to all of my friends, Jungle Rider and Double Control.