[vc_row][vc_column][vc_single_image image="50449″ img_size="medium" alignment="center" style="vc_box_border"][vc_column_text]We know the lockdown is tough. How about a little bit of inspiration!?
What better way to announce 2 epic brands arriving at BMX Direct!
Get your groove on and win something something real for a change!!
Be creative, make it fun.
All the details in the images above and below. You have just shy of 3 weeks to get your creative juices flowing and show us what you have been learning during the long hard lockdown.
This is an intstagram giveaway, so only post your entries on your instagram account.
Simply add a 20 second video clip, also tag @bmxdirectza in it and use the hashtag #bmxdirectlockdown to enter.
We are giving away some serious stuff in this giveaway. Your choice of either R1500 off any instock Wethepeople frame or R1000 credit towards any instock Eclat parts and/ or accessories.
Those are some serious prizes, so you better put the work in!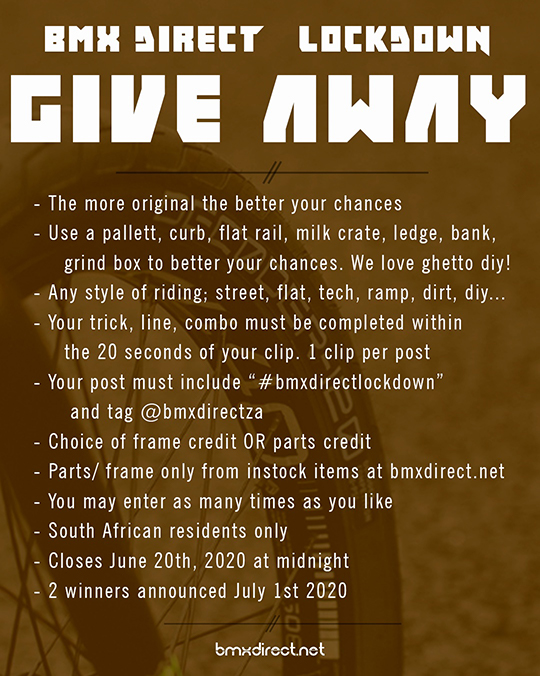 [/vc_column_text][/vc_column][/vc_row]