As the sun sets on yet another insane BMX contest, let's look back and reflect on what went down this weekend at ULT.X.
Taking place at the aesthetically pleasing Sun City Resort, surrounded by the tree-topped Pilanesburg mountains with wild animals lurking everywhere. Not just South Africa's big 5 were on offer this time – Monster Energy's very own Pat Casey, Kevin Peraza, Ben Wallace, Alex Coleborn and Mike Varga were in town and certainly hungry to go in for the kill, up against a huge line-up of riders from almost every continent.
The super fun and tight setup definitely pushed all the riders to think out of the box with a lot of emphasis put on catching transition as smooth as possible, without putting in too much pedalling in between the ramps. Of course our BMX generals made light work of it, resulting in a full Monster Energy podium sweep from Pat Casey, Bryce Tryon and Kevin Peraza!
Your BMX Winners at ULT.X 2019
1st Pat Casey
2nd Bryce Tryon
3rd Kevin Peraza
Best Trick – Max Orsini (Wallride Bikeflip)
Local Hero Award – Vincent Leygonie
Get the full run-down below…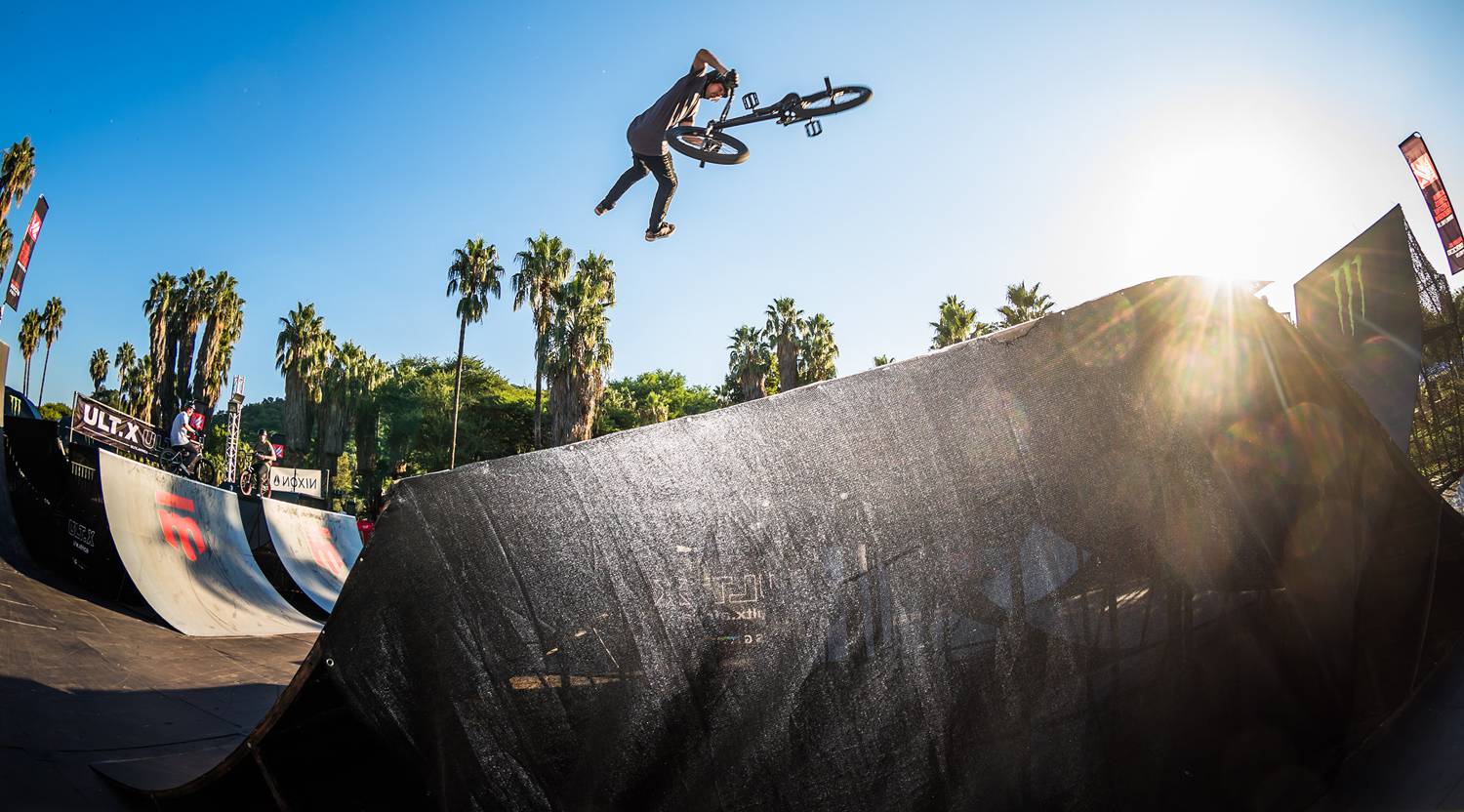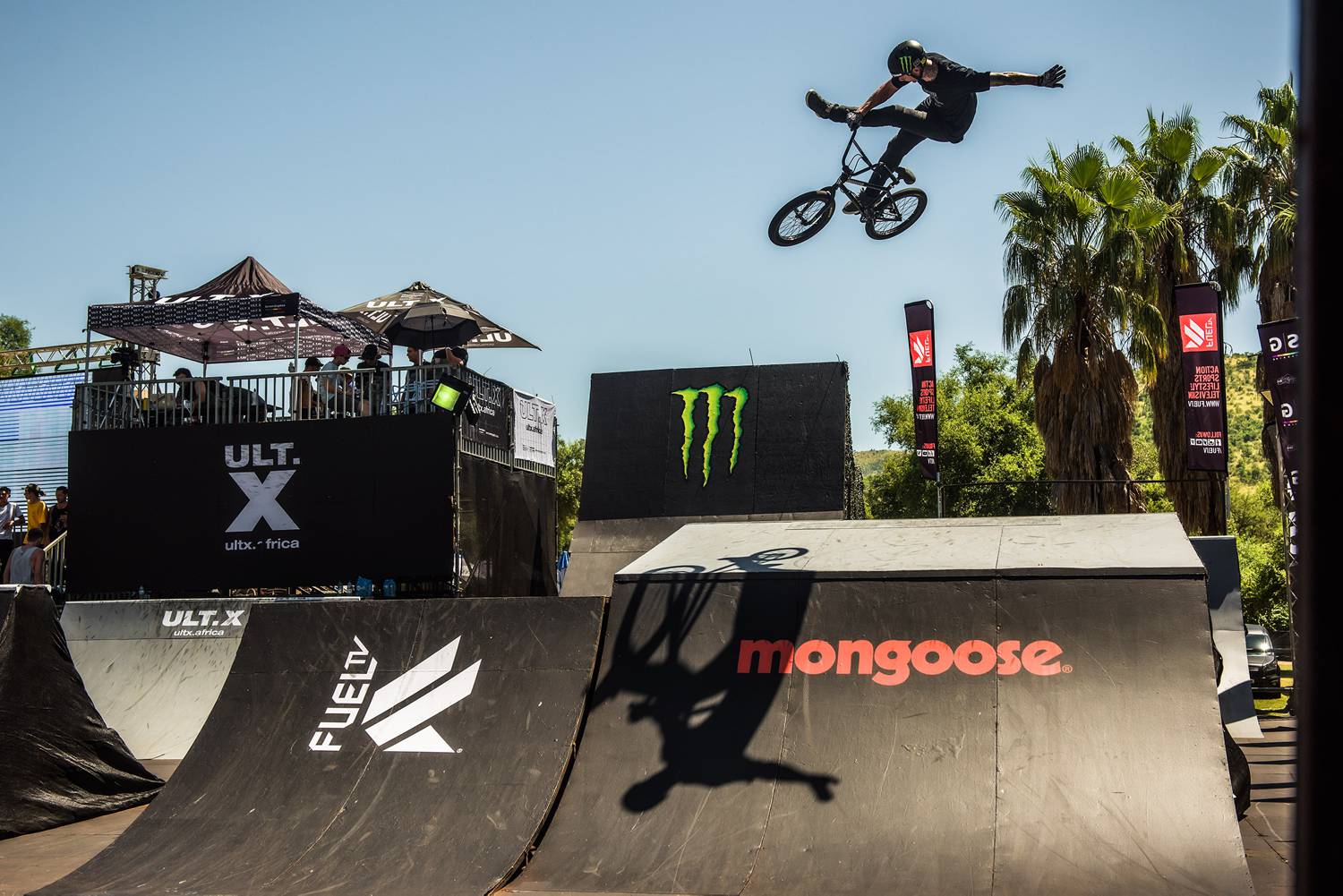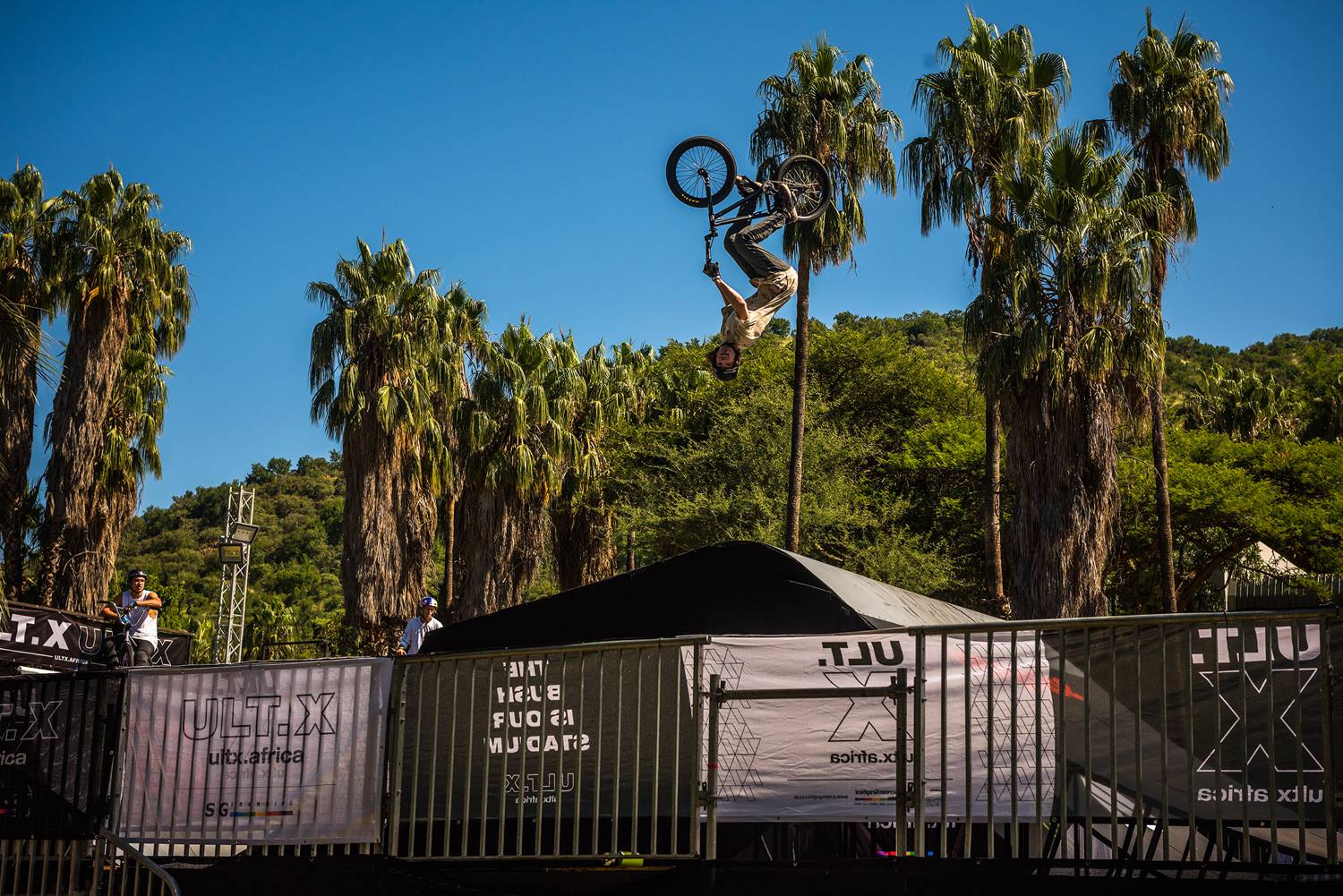 Mike Varga & Ben Wallace wasted no time kitting up to lock in some savage lines on the park. Wallace, blasting his signature cranked lookbacks and downside whips, as well as some new Can-can 360 variations that dropped jaws for all of those watching.
Fresh off a 2nd Place finish at The Night Harvest in Cape Town, Varga braved the 35+ degree heat and put in some solid runs packed with his magical bag of tricks like stretched superman whips and tons of crazy looking spins and under flip transfers, ending him just off the podium in a the 4th Place spot.
"This was my first trip to South Africa and I absolutely loved it here, both contests I rode at had amazing vibes and you'll definitely see me coming back in the future!"- Mike Varga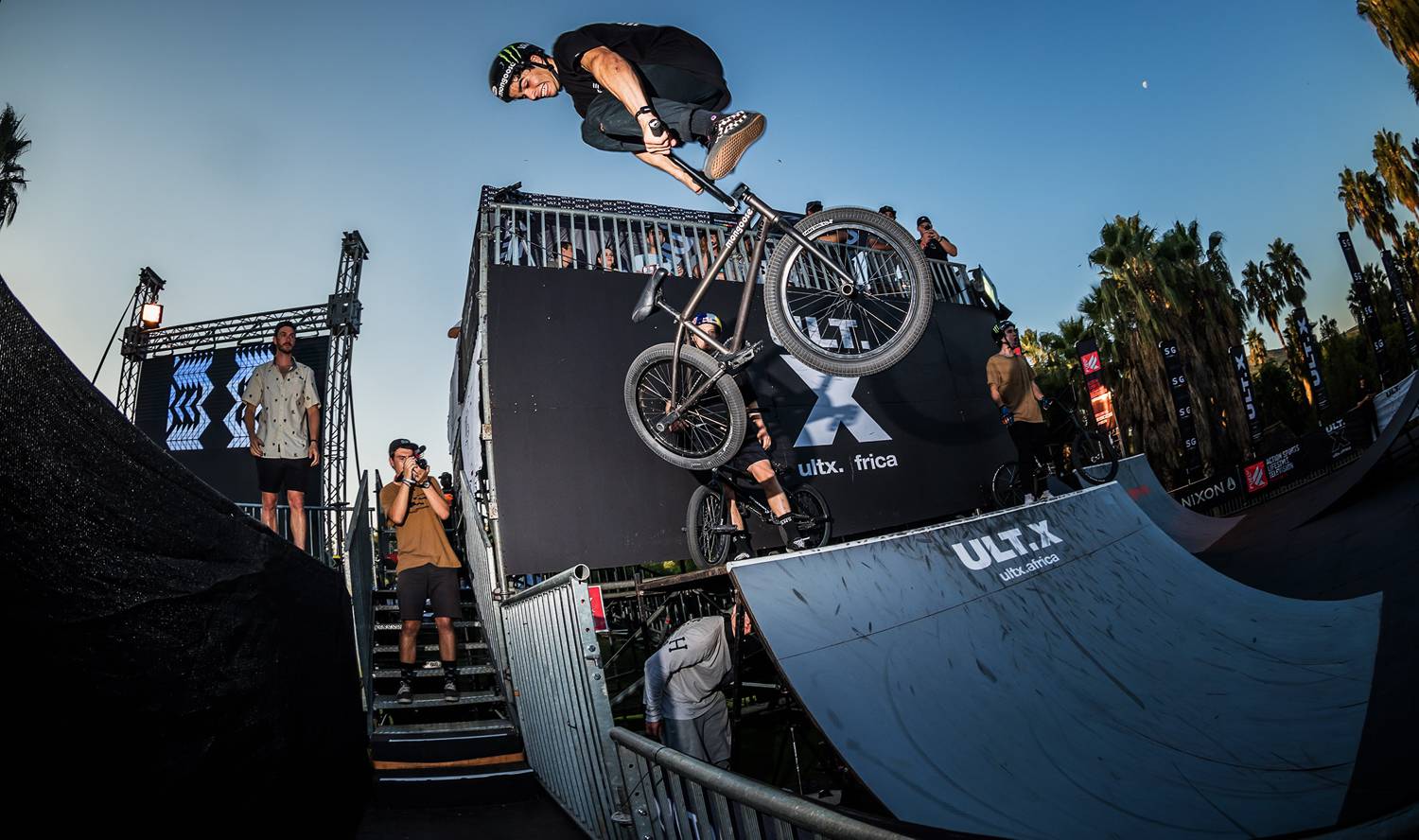 3rd Place BMX – Kevin Peraza
What's to say that hasn't already been said about the nicest guy in BMX, always doing the wildest tricks with the biggest smile on his face. Kevin Peraza definitely brought the most original lines to the contest this year. From 270 downside whip drop ins, nose bonk combos for days. Not forgetting those crowd pleasing superman seat-grabs and 360 whip to tables. Kevin is the man and we were stoked to see him back in South Africa after missing the contest last year…
"I'm humbled to end up on the podium next to Pat and Bryce, it's also a huge bonus to be back doing it in South Africa, I always have such a good time out here…" – Kevin Peraza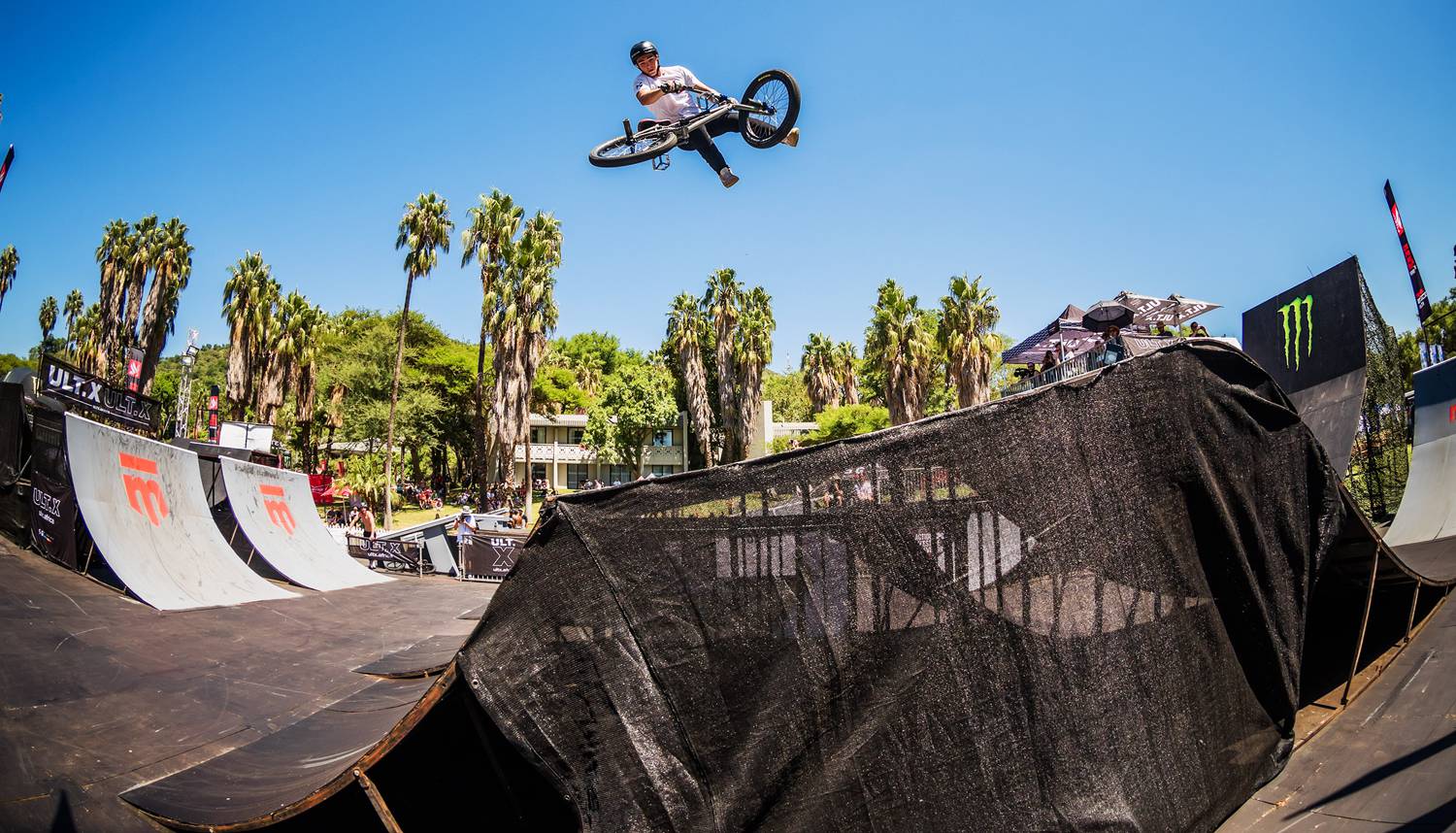 2nd Place BMX – Bryce Tryon
The Monster Army's secret weapon, young gun Bryce Tryon is currently on a contest destroying war-path. Climbing higher up the ranks at each event he enters. The setup and Bryce's style seemed to gel well together, with plenty of opportunities for transfers and alley-oops, Bryce used the park to his full advantage, squeezing in barspins where they shouldn't be possible and lacing runs packed with tricks from start to finish. We're stoked for Bryce and his big come up in 2019!
"This has been one of the BEST trips of my life, I'm so grateful for the opportunity to come out to South Africa, and to end an already successful 2 weeks with a 2nd at Ultimate X is a dream come true, I can't wait to come back next year." –Bryce Tryon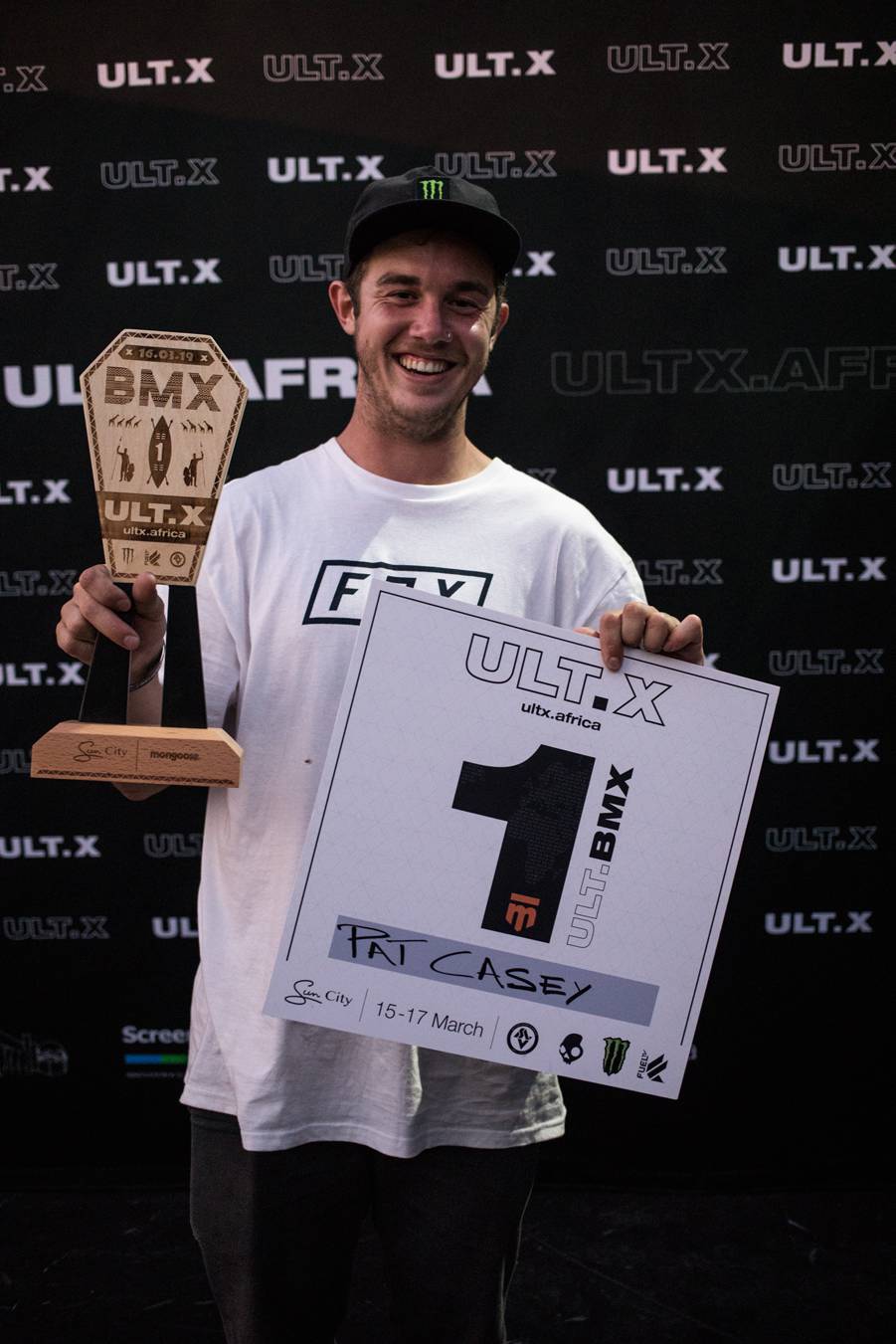 1st Place BMX – Pat Casey
Pat Casey is an absolute beast, charging at everything he does with 150%. After taking a couple of brutal slams in practice while figuring out some crazy looking front flairs. Pat got them dialed in and proceeded to annihilate the entire setup. His winning run stood out by a country mile, packed with variation and burly tricks that we all know him for. The tight setup slightly resembled his enviable backyard ramp so he had no problem completely ruling it.
"South Africa is one of my favourite places to visit in the world, the vibe and the people are so welcoming and friendly. I'm super stoked to come away with a double win from The Night Harvest and now Ultimate X, I honestly can't wait to come back to this amazing country" – Pat Casey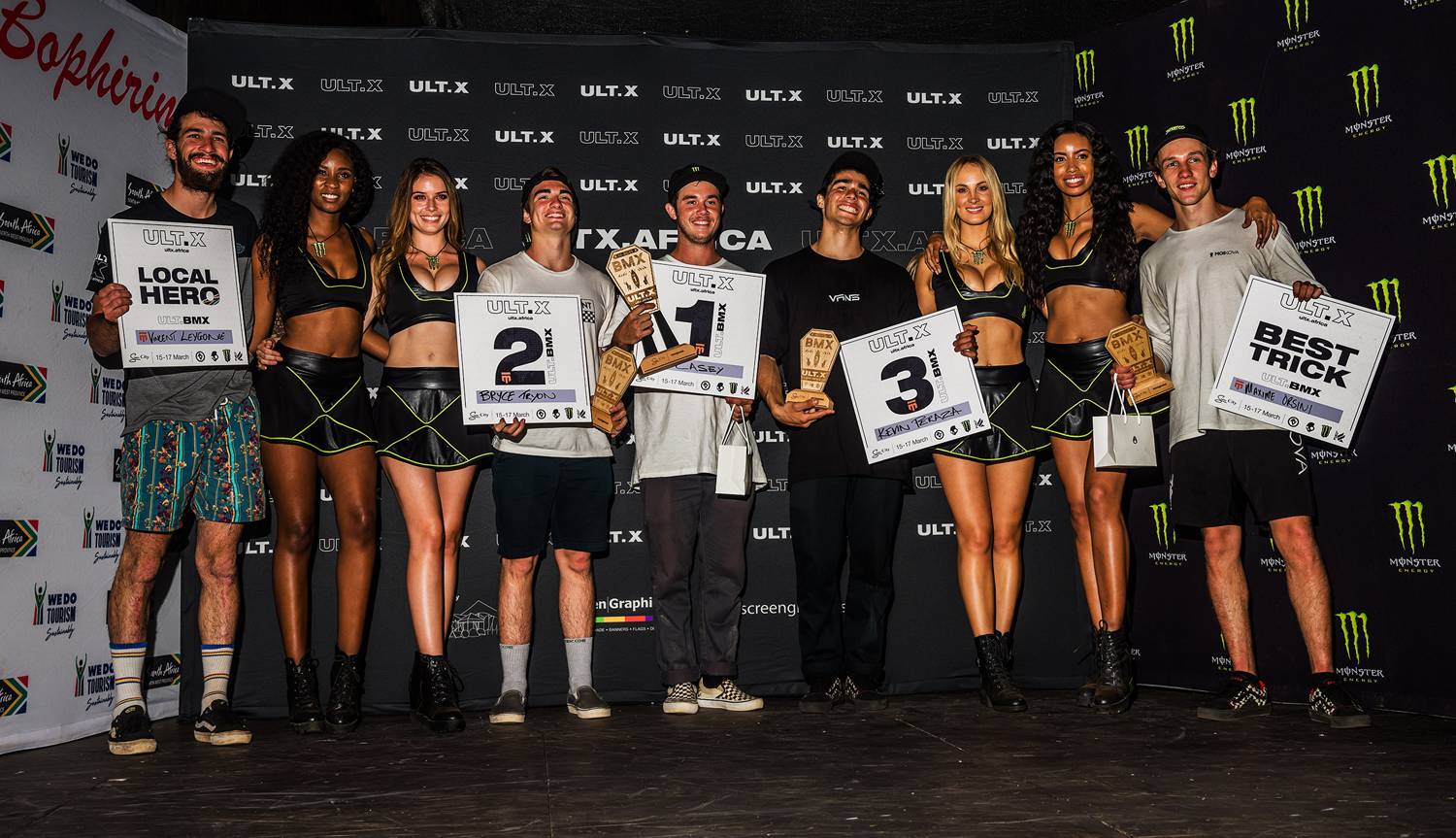 Images and text used courtesy Monster Energy SA